Sacked car salesman jailed for causing horror crash after trip to Lincoln
Dangerous driving: A Porsche salesman who caused a horrific car crash in Lincolnshire has been jailed.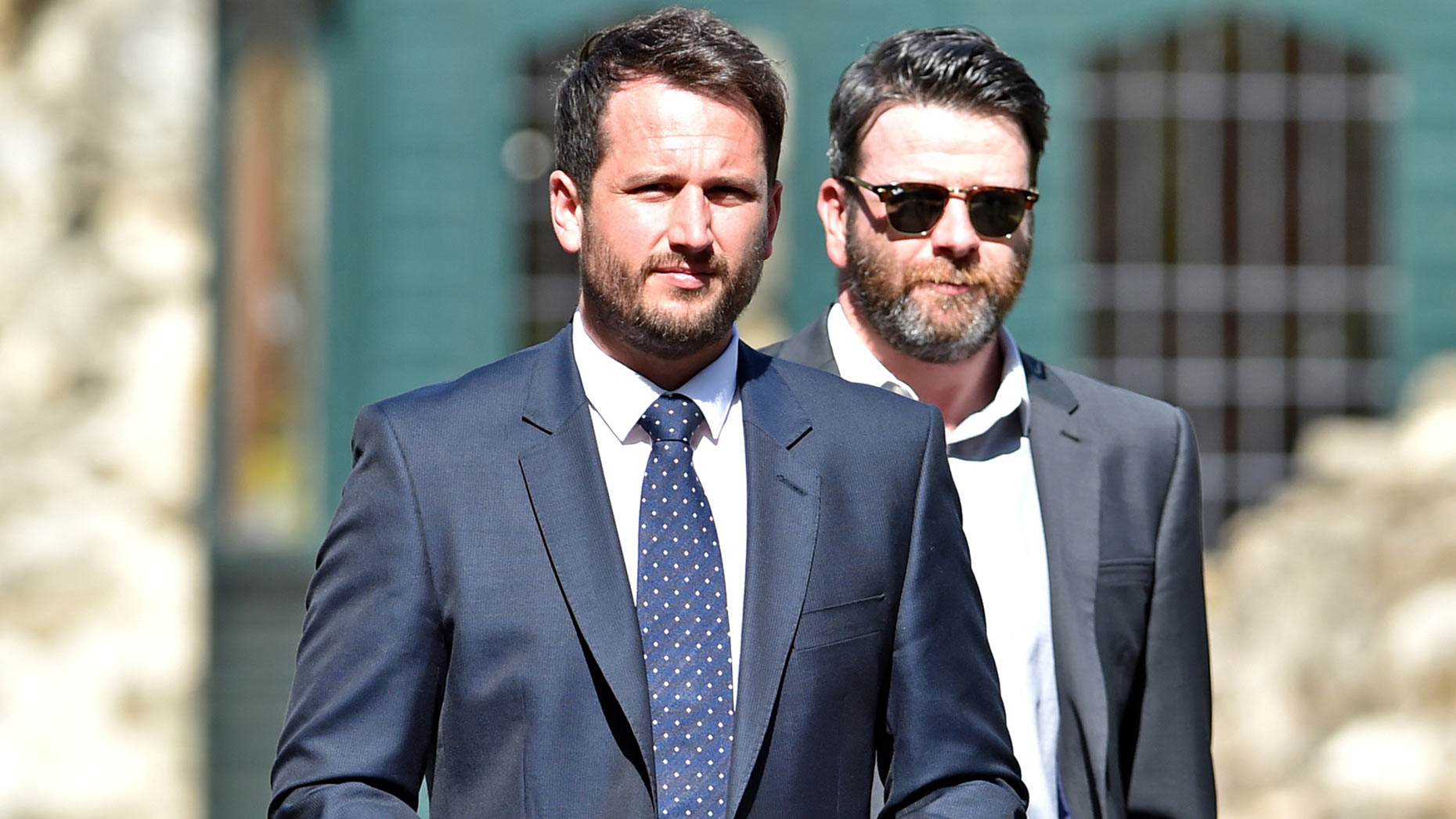 A Porsche salesman from Lincolnshire who ploughed his car into two teenage girls leaving them with life changing injuries, after being sacked from his job, was jailed for 15 months on July 20.
Adam Hill, 35, was driving on the wrong side of the road in his £32,000 Audi A6 when he smashed into a Ford Fiesta carrying pals Beth Tyson and Kate Hunter.
The friends, who were 18 at the time and both worked at a vets surgery, had just pulled onto the A46 near Market Rasen when the Fiesta driven by Miss Tyson was hit.
Miss Hunter, now 20, suffered life changing injuries and had to abandon her dream of competing in the Paralympics following the crash, while Miss Tyson now walks with a stick and needs a wheelchair for all but short journeys.
Hill, of Grimsby Road, Caistor, was last month found guilty of two counts of causing serious injury by dangerous driving after a week-long trial at Lincoln Crown Court.
The sales manager, who had just got engaged, had stopped twice to use his phone on his way back from a trip to Lincoln.
The court heard Hill was "distracted" and "stressed" after losing his position at a Sheffield Porsche dealership following an allegation of theft, and had sent a text message asking a friend for a job.
Passing sentence Judge John Pini QC said: "These two young girls had their lives ruined."
The judge added: "Short of death the harm could not have been greater."
Judge Pini said it was clear Hill was consumed by the fact that he had been falsely accused of theft and his career seemed in tatters.
"Your world had just imploded," Judge Pini told Hill. "In short you should not have been driving that day in that mental state.
"The result for these two young ladies was catastrophic beyond words."
As he was taken from court to the cells to begin his sentence Hill mouthed "I'm sorry" to his two victims who were in court to watch.
Horse rider Miss Hunter, of Tealby, had learned to walk and talk again after a 2009 riding accident, had competed for Great Britain and had dreams of qualifying for the Rio Paralympics next year.
But she was forced to abandon her plans after she was left unable to use her left arm properly because of nerve damage she suffered in the crash in December 2013.
In a victim impact statement which was read out in court Miss Hunter said her dreams of representing Great Britain were now lost and she still suffered nightmares.
Miss Tyson was forced to give up her ambitions of becoming a paramedic after she suffered a crushed left foot, broken bones in her wrist and fractures in her neck, back, chest, wrist, thighs and lower left leg in the accident.
In her statement Miss Tyson said she was still walking with a stick, needed a wheelchair for longer distances and was waiting for her seventh operation since the crash.
Both of the victims, who were just 18 at the time, had previously described how their lives had been changed forever.
Miss Tyson, also from Tealby, spent 35 hours in surgery and needs a wheelchair or custom-made insoles for any walking.
The 20-year-old has had to undergo therapy and counselling in order to get behind the wheel of a car again.
Hill was jailed for 15 months, disqualified from driving for three years and must take an extended re-test.
Constable Mark Brown of Lincolnshire Police's Collision Investigation Team said: "This was a terrible, heavy impact crash that left two innocent young women fighting for their lives. Both survived but will have to cope with the legacy of their serious injuries for the rest of their lives.
"Adam Hill has gone to prison for 15 months and he will be able to reflect on the manner of his driving that night whilst serving his sentence."