September 1, 2015 10.09 am
This story is over 75 months old
Furious Lincoln driver claims parking fine ticket is "fraud"
Parking fine row: A Lincoln motorist has demanded the cancellation of a parking fine after claiming that she was in bed when it was supposedly issued.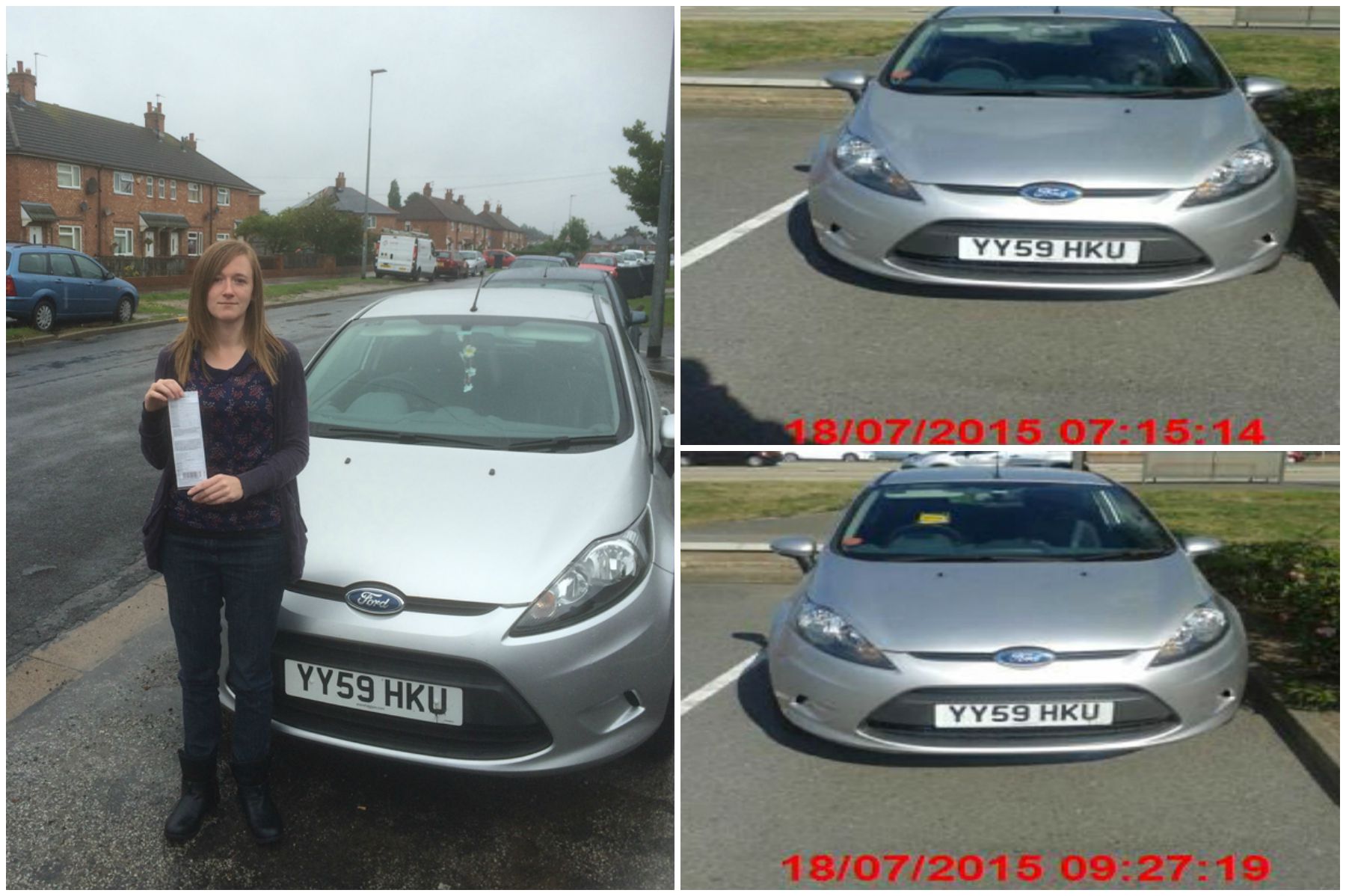 A Lincoln motorist has demanded the cancellation of a parking fine issued to her after claiming that she was in bed when she supposedly drove into a city centre retail car park.
Simone Riley-Young, 27, said that she met a friend at the Tritton Retail Park on Saturday, July 18, arriving at 8.20am.
She returned to her car at 10am, within the two hour maximum free parking limit, only to be dismayed that she had been issued with a parking charge of £100.
Simone claims that the parking ticket stated she was first seen in the car park at 7.15am, even though she was still in bed. The ticket was issued by the warden at 9.27am, two hours and 12 minutes later.
Her friend who arrived five minutes before Simone at 8.15am did not receive a ticket.
Simone appealed the fine which was rejected by UK Parking Control (UKPC), who operate the car park.
She then appealed to Parking on Private Land Appeals (POPLA), an organisation which looks to settle similar disputes, demanding photographic evidence that her vehicle was in the car park at 7.15am.
POPLA sent the photographic evidence supplied by UKPC which had a timestamp of 7.15am.
Simone said that she was "shocked" by the evidence and claims that the photos have been falsified and doctored by the wardens.
She said: "When I opened the ticket and it stated that my car was first seen at 7.15am and seen again at 9.27am.
"I knew this was not true because I was still in bed with my alarm set for 7.15am and my car was outside my home so with this in mind I immediately appealed because I knew there would be no evidence of my car being in the car park at this time.
Simone added that a location tracker on her phone shows that she did not leave her home on that morning until 8.13am.
"A parking expert looked into my case and posted a blog with the photos of my car and a very detailed analysis of how shadows move during a two hour period then commented on how the shadows of my car haven't moved.
"I will fight this until the truth comes out."
Simone is now awaiting a decision from POPLA on her appeal to them.
UKPC have been contacted by The Lincolnite but have so far failed to respond.
However, in a letter to Simone, the Appeals Department said: "It is not our intention to cause undue worry and frustration when enforcing our client's terms and conditions of parking. We have investigated your appeal based on the information you submitted and confirm that this parking charge was correctly issued for the following reason.
"Vehicles are not permitted to park for over two hours in this car park.
"Please note that all our photographs are timestamped which cannot be changed by the wardens.
"There are sufficient signs warning drivers that should they park their vehicles for longer than the permitted period that this will result in a parking charge being issued."