November 4, 2015 5.20 pm
This story is over 73 months old
Students to patrol the streets of Lincoln in new police volunteering scheme
Student bobbies on the beat: Students now have the opportunity to volunteer for a Lincolnshire Police scheme.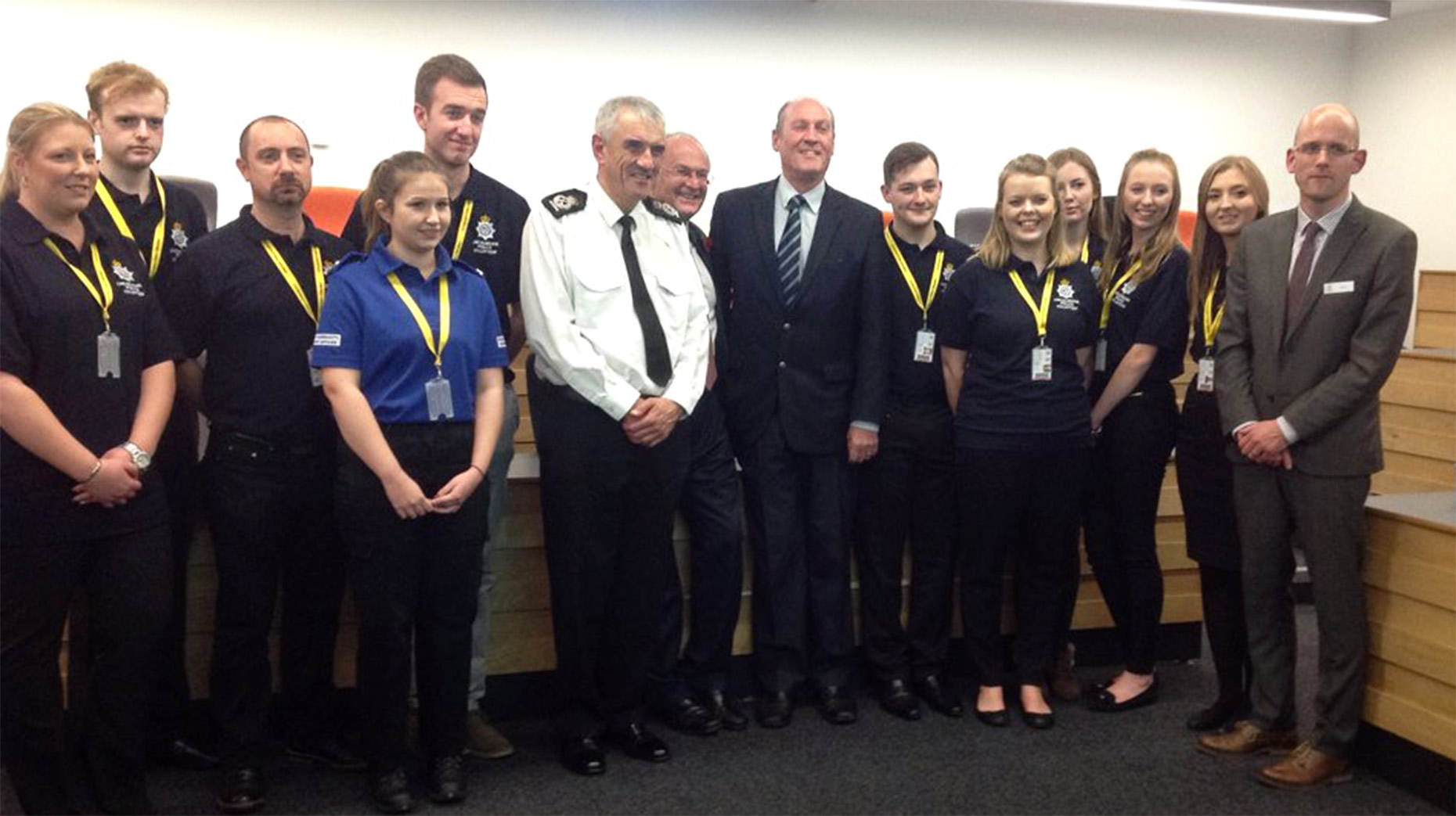 Students interested in becoming police officers now have the opportunity to volunteer for the force thanks to a new initiative between Lincolnshire Police and the University of Lincoln.
The Lincolnshire Police 'Lincoln Award' offers students a number of training courses, workshops and the opportunity of unpaid voluntary work with the force.
Students will provide additional police services and can complete the award at any time while studying at the university.
Two different volunteering opportunities are available, one as a Volunteer Police Community Support Officer and the other as a Police Campus Drop-In Centre volunteer.
The first volunteer role will require a commitment of 250 hours over two academic years and the successful applicants will undergo training alongside other volunteer PCSOs before going out on accompanied patrol with a mentor.
The aim is for them to be able to patrol independently within 12 months.
The Students' Union's new Advice Centre have committed to providing 100 hours of their free time and will operate and staff a Campus Drop-In centre on behalf of Lincolnshire Police.
Volunteers will be given training by the force and the university to enable them to deal with a variety of policing matters, providing advice or guidance or signposting callers appropriately.
Police and Crime Commissioner Alan Hardwick said that this new programme was not about getting unpaid volunteers to do the work of paid officers.
He added: "There are no officers who would come and sit in the drop-in centre so the idea that the volunteers are doing their work is totally wrong. The volunteers will be able to engage with students far better – the students are their peers and part of that community.
"The volunteers are very special people as far as I'm concerned who have made a significant commitment to the force and will prove their worth. They want to volunteer and they know full well that volunteers don't get paid.
"We had 40 students competing for a space on this scheme which demonstrates its popularity. As the scheme gets more popular and embedded in police and university life, I'm confident that the amount we take on will grow."
The first Lincoln Award VPCSOs have already been recruited and began their training on September 5. The successful drop-in centre volunteers have now been selected from almost 40 students who applied.
Chief Constable of Lincolnshire Police, Neil Rhodes, added: "What's different about today's initiative is that it's aimed at young people who will be able to act as an interface with us as volunteers policing the streets of Lincoln and at the drop-in centre.
"The students are an energetic, enthusiastic and intelligent bunch of young people. In Lincoln, you've got 12-14,000 students who have a real effect on the life of the city.
"The scheme is about having a bridge between the force and the university. Sometimes it can be quite daunting to approach a police officer whereas if you can speak to one of your fellow students who can help you access our services, that should be easier."
Mark Stow, Head of Careers and Employability at the university, said: "The Lincolnshire Police 'Lincoln Award' is by its very nature an exciting opportunity for our students, many of whom have real aspirations to follow a profession in the police force."
"It is collaborative activities such as this, which will both enhance the employability of our students whilst also supporting our local community and graduate retention."