November 17, 2015 12.05 pm
This story is over 73 months old
We can all make a difference – together
Opening doors: #CompassionateLincoln organiser Charlotte Kemp discusses the importance of communities in the aftermath of the Paris terrorist attacks.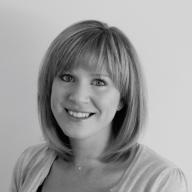 As chaos and fear descended on Paris on Friday night, people across the city used the hashtag #PorteOuvert (#OurDoorIsOpen) to open their homes to people in need of refuge. A safe place to shelter. A place to breathe. To grieve. To hope…
The events across the channel on Friday, and indeed in Beirut on Thursday, were enough to make even the greatest optimist feel hopeless if it weren't for the outpouring of compassion, selflessness and humanity that followed.
In Paris, a city under attack, the first instincts of many fortunate enough not to have been in those unlucky places at those unlucky moments, was to think 'how can I help?'
They opened their homes to the frightened, the disorientated, the traumatised, the lonely. If you were lost and afraid, there were people there for you. Strangers. Neighbours.
Last week we paid tribute to those who have served our country over the years, too often making the ultimate sacrifice in the hope of keeping future generations safe, free from war.
Whilst this is, of course, a sombre occasion, there are also heartwarming stories of the sense of community during the world wars: the way that people pulled together, the way they supported one another, laughed and cried together, made the best of it. Together.
So often, it seems to take tragic moments to bring us together as a community but what if our awareness, willingness to help and compassion was more apparent every day?
For many of us, feeling as though we can make a difference is a difficult idea to reconcile. After all, each of us is just one person. But if the devastating events of the weekend, the last few weeks, months, years, can teach us anything, it's that it is the individual actions that make all the difference.
The people that open their homes; the taxis that turn off the metres and take people wherever they need to be; those that hold and comfort the dying in their last moments; the people that pull the children from the sea and share their body heat with them until a blanket arrives: these are the individual acts of kindness that keep hope alive and that, actually, help us to see the world in a different way.
#CompassionateLincoln is a movement for positive, community-led action in response to the real needs of the people with whom we share a home, a city, a world.
It aims to provide support for those who want to help but don't know how; to challenge injustice, inequality and suffering; and to demonstrate the power of community, believing that when we work together, we can achieve great things.
On Friday this week, #CompassionateLincoln will host an evening to celebrate World Hello Day and to launch its activity in the city.
With live music and discussion, the event is free to attend and people are encouraged to bring with them food which they are happy to share with other guests.
This is an opportunity to break bread, know your neighbour and consider how you can make our city a warmer, more supportive and more inclusive place to live.
In addition, we will be collecting warm, winter clothes which will be donated to St Swithin's Clothes Bank, working hard to support people in the city who are facing a challenging winter ahead. We'd love for you to join us.
As we navigate an uncertain future, let's not wait for the next unspeakable disaster to happen before we understand our strength as a community. We can all make a difference – together.
---
#CompassionateLincoln's World Hello Day event will take place at St. Mary's Guildhall on Friday, November 20, from 7pm.