December 7, 2015 1.14 pm
This story is over 95 months old
"Wonderful" Lincoln Christmas Market attracted 250,000
"Great atmosphere": The excitement of the 33rd Lincoln Christmas Market is settling, the stalls have vanished and many of the estimated 250,000 visitors are hailing it a success.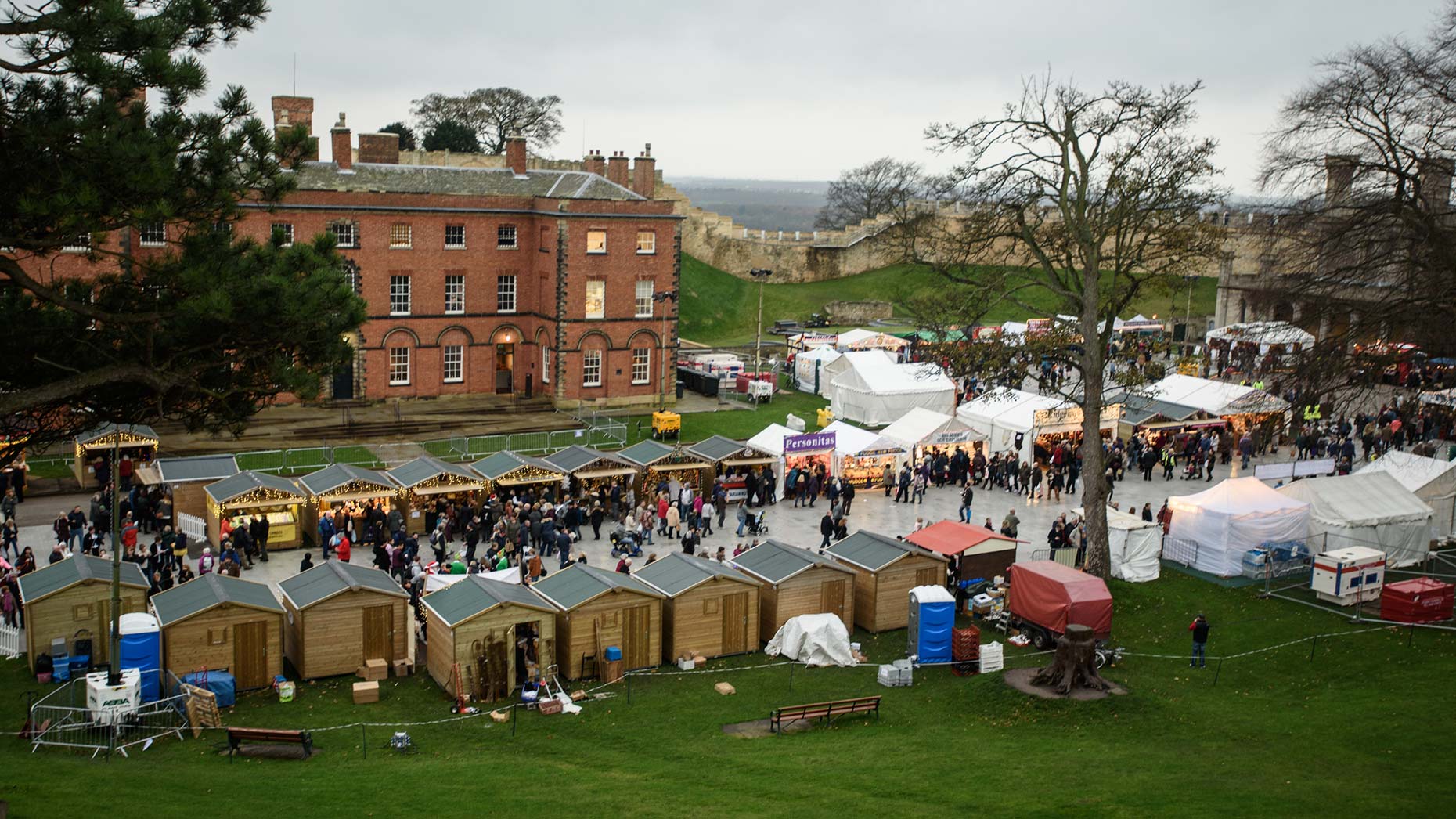 The excitement of the 33rd Lincoln Christmas Market is settling, the stalls have vanished and many of the estimated 250,000 visitors are hailing it a success.
The annual market, which took place between Thursday, December 3 and Sunday, December 6, may have been threatened by high winds in the trail of Storm Desmond, but organisers say satisfaction levels were high.
Visitors to the Lincoln Christmas Market enjoyed live entertainment, food and drink and shopping opportunities.
Organisers at the City of Lincoln Council say at least three lucky couples even got engaged at the market this year.
The high visitor levels brought waves of crowds to the city centre. The packed streets were quite a sight, as proved in a video taken by Marilyn Shepley at the Lincoln High Street level crossing.
People can look back at some of the highlights of this year's events with our bumper gallery here.
John Latham, Director for Development and Environmental Services at the City of Lincoln Council, said: "Once again, Lincoln Christmas Market has proven why it's the best in the country.
"We estimate around 250,000 people turned out to enjoy everything the event had to offer. Feedback from visitors is probably the best we have ever had and satisfaction levels were also high among stallholders and local traders.
"The market recently won the 'Event of the Year' award from the National Outdoor Events Association and this is due to the huge amount of time and effort put in by ourselves and so many of our partners to ensure a safe and enjoyable time is had.
"We had a record number of applications for stalls this year, with 300 requests for 200 spaces. 50 of the stalls over the weekend were from within Lincolnshire itself. We already have plans for how to make 2016 better than ever so watch this space!"
Visitors to the event have been giving their feedback.
Liz Templeman from Lincoln said: "Loved it this year. Personally I felt that there was a marked improvement in the quality of stalls.
"I loved the Medieval Market at the Bishop's Palace. Food was not an issue as I live locally but if you are visiting then it's well worth just booking a table at a local restaurant instead of having to pay £5+ for a sausage. Can't moan about anything else though. Well done y'all!"
Brian McMillan from London visited the market at the weekend. He said: "All in all positive. We live in Twickenham, where they close major roads for big sporting events, we would love to have this little hassle for something that actually benefits the town rather than some business. You do not know how lucky you are Lincoln."
Jonny Woods from Lincoln added:
"We live in Lincoln and love the market for our family it's the start of Christmas we went twice once Thursday night and Saturday night the atmosphere was great and the layout this year was better than previous years.
"Both times we went with different family members some from Derbyshire and some from Cornwall who had never been before and loved it thanks to all who organised and worked this event for doing a superb job it was much appreciated roll on 2016!"
Not all feedback was positive though. Some visitors had a number of suggestions including more stalls in the grounds of Lincoln Castle and a different layout.
Martin Whitney from Lincoln said: "Really disappointed in the whole thing to be honest. I went up on the first day with some friends and there were very few people there, next to no rides or games and looked like even the amount of stalls in the castle quarters had reduced in number."
Sarahbeth Cartwright from Lincoln added: "I had a good time at the market but I was very confused by the lay out. What I really wasn't happy about was I am on a diet and desperately trying to stay healthy. We searched the whole market for something remotely healthy there was nothing."