The most anticipated films of 2016
Big year to follow: There are some cracking films that lay ahead for us in the next twelve months, so prepare yourselves to get excited all over again.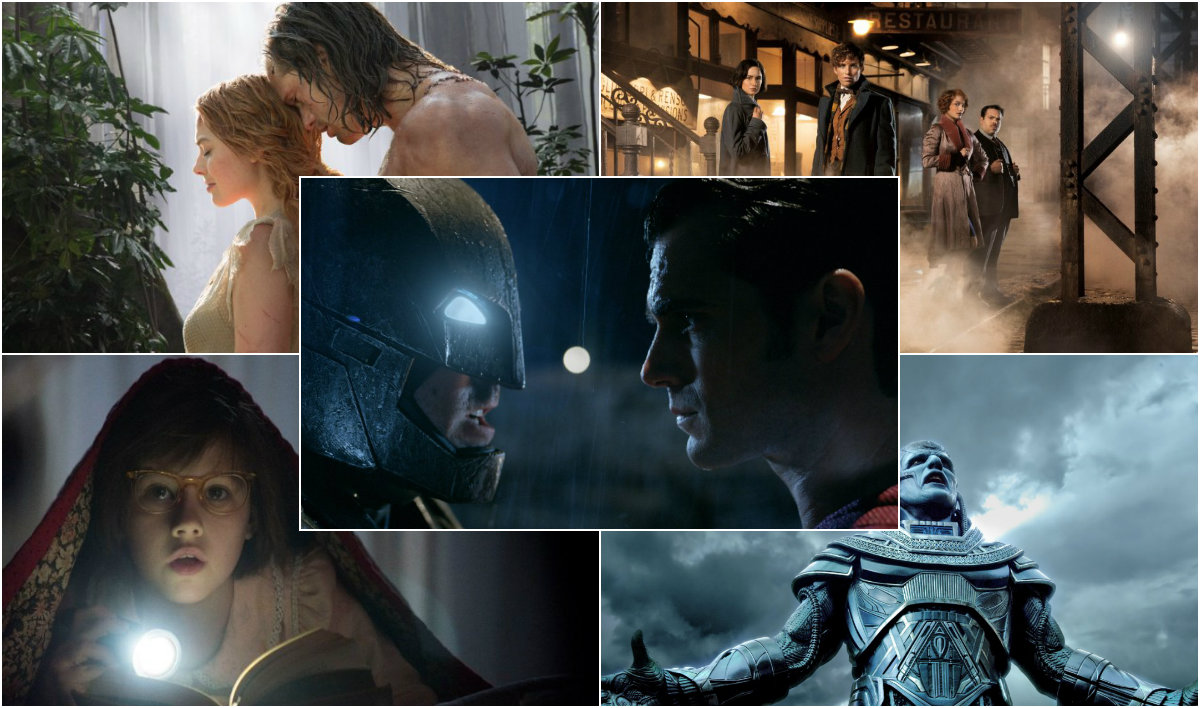 As we say goodbye to 2015, it's easy to see why film aficionados are calling it one of the greatest years in living memory for high quality blockbusters. From Jurassic World to Minions and from Mad Max: Fury Road to Star Wars: the Force Awakens, we really have seen it all and then some.
It would be all too easy to write off 2016, however, there are some cracking films that lay ahead for us in the next twelve months, so prepare yourselves to get excited all over again. Let's take a look at some of the most anticipated movies of next year and the ones you should be booking your tickets for.
---
The BFG
Roald Dahl's wonderful classic novel gets a thoroughly modern update in Steven Spielberg's take on the children's fantasy. With Mark Rylance taking over from David Jason as the voice of the titular giant, and Spielberg's trademark directing style, it promises to be a stunning adventure upon its release in July.
---
Batman v Superman: Dawn of Justice
DC has taken a backseat to Marvel in recent years, despite Christopher Nolan's rousing Batman trilogy. Here, Zack Snyder brings together two of the studio's hottest properties for the ultimate showdown. Will Ben Affleck work as the Bat? We shall see in March.
---
Independence Day: Resurgence
There's Jeff Goldblum aplenty but no Will Smith. That's how the headlines have played out with the sequel to Roland Emmerich's 1996 masterpiece Independence Day. The first trailer (above) was released earlier this year and from the snippets we see, it promises more of the same edge-of-your-seat thrills. It's released in June.
---
Fantastic Beasts & Where to Find Them
From the mind of J.K Rowling comes Fantastic Beasts & Where to Find Them. This David Yates-directed film, who worked on the last four Harry Potter films, is in the same universe, though stars none of the iconic characters. Instead we get Academy Award winner Eddie Redmayne in the title role as Newt Scamander, an employee at the Ministry of Magic. Can it work? We shall see in November.
---
Captain America: Civil War
After the success of Avengers: Age of Ultron, it was no surprise that Marvel would have a couple of films released in 2016, though it faces stiff competition from DC. Chris Evans is one of the studio's most bankable stars as Captain America and his role in the Avengers has steadily increased. We also get to see Robert Downey Jr here, so it promises to be a rollercoaster ride when it is released in April.
---
Finding Dory
Ah Pixar. The animation studio spoilt us this year with two films. Next year, they slim things down somewhat with only one release, Finding Dory. After the success of Finding Nemo, a sequel was always on the cards, though many prayed not. The story this time around centres on the forgetful blue fish as she tries to track down her family. It promises more of the emotional depth that Pixar has become known for. Finding Dory is out in cinemas in July.
---
Deadpool
Finally! Marvel's anti-hero gets a fully-fledged film after the abomination that was X-Men: Origins Wolverine. Ryan Reynolds stars as the titular character known for his crass language and breaking the fourth wall. It's nice to see the filmmakers have kept this intriguing set-up in the trailers and it promises to be one of the year's biggest surprises. Deadpool is out in February.
---
X-Men: Apocalypse
After the success of X-Men: Days of Future Past, it was a given that Bryan Singer would return to direct its follow up, Apocalypse. The trailer dropped a couple of weeks ago and sent the internet into a frenzy. With a whole host of new talent playing fan favourites, it promises to be a huge film for 2016 and possibly the year's biggest. It's out in May.
---
Star Trek: Beyond
Now that J.J Abrams has jumped ship to Star Wars, a new director for the ever-popular Star Trek franchise needed to be found. Say hello to Justin Lin, whose film credits include three of the Fast & Furious films. It's a difficult one to call, the trailer looks promising, but after the magic touch of J.J Abrams, this one could fall a little flat. We'll find out in July.
---
The Jungle Book
The live action version of Disney's Jungle Book is a hugely anticipated film. The studio is known for creating visually dazzling films that can sometimes lack a cohesive and detailed story. Here, the House of Mouse already has the plot from one of their greatest-ever animated features and with a cast that includes the likes of Christopher Walken, Idris Elba and Scarlett Johansson, it promises to be a breath-taking ride for all the family. We return to the jungle in April.
---
Bonus: Legend of Tarzan
---
Bonus: Gods of Egypt
So, there we have ten of the most anticipated films of 2016. Of course, The Lincolnite will have in-depth reviews on all these and many more movies over the next twelve months. It promises to be another fascinating year for cinema.