January 15, 2016 10.56 am
This story is over 71 months old
Lincoln Bomber Command Centre launches 'one in a million' fundraising appeal
Plea for donations: A major fundraising campaign to raise £3.8 million to build the International Bomber Command Centre on Canwick Hill has been launched.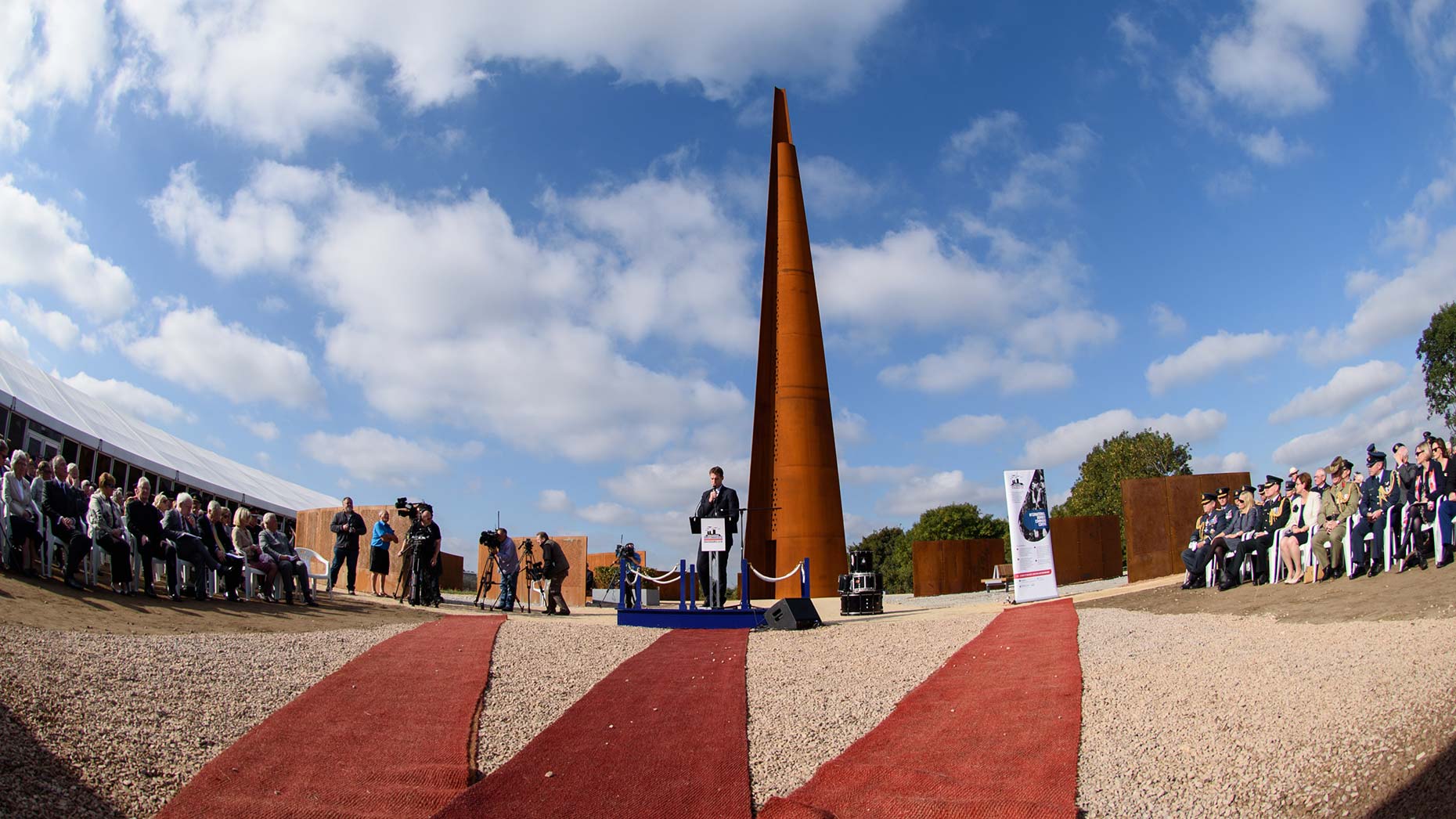 Lincolnshire residents are being urged to participate in a major nationwide fundraising campaign to raise £3.8 million to build the International Bomber Command Centre on Canwick Hill.
The IBCC have launched the "Are You One in a Million?" campaign, which aims to get one million people to donate at least £3 plus gift paid to the project.
Celebrities such as Dan Snow, Carol Vorderman, Dame Judi Dench and John Sergeant have already pledged their support to the project.
The memorial will be the first of its kind in Lincolnshire, and is being built so that the one million plus men and women who served or supported Bomber Command are formally recognised for their bravery in the Second World War.
The IBCC has already raised over £2 million in private donations and is awaiting the outcome of a Heritage Lottery Fund delivery grant to cover the exhibition design, community engagement and digital archive development costs.
However, the trust still requires funds for the construction of the Chadwick Centre, which will house the exhibition, archive and education facilities.
The fundraising campaign aims to raise the £3.8 million needed to build the centre.
Chairman of the trust, Tony Worth, said: "All of those who served deserve recognition for their unstinting sense of duty, bravery and sacrifice.
"Their story is an enormously complicated one and includes not only those who served but those who supported them and those who suffered as a result of the campaigns.
"It will be an invaluable asset for the telling to future generations of the extent of the contribution of all those involved in Bomber Command in the defence of our liberty."
The IBCC unveiled its first physical element, the Spire Memorial and Walls of Names, in October 2015 with an audience of 2,600 guests including 312 WWII Bomber Command veterans, thought to be the largest gathering since 1945.
Dan Snow, TV historian and IBCC Ambassador, added: "There are few more deserving projects in the UK than the International Bomber Command Centre.
"Lincolnshire needs a proper memorial to the service personnel who faced appalling conditions as they did their bit to liberate Europe from fascism.
"There is no other centre in Britain or any other country where the largely neglected history of the bomber offensive can be preserved, gathered, curated, studied and debated. This centre will be a world leader."
Donations can be made on the International Bomber Command Centre's website or via text to 70070 followed by IBCC01 and the amount you wish to donate.
Cheque donations should be forwarded to: The International Bomber Command Centre, 13 Cherry Holt Road, Bourne, Lincolnshire PE10 9LA.