January 13, 2016 11.58 am
This story is over 94 months old
Lincolnshire human rights campaigner faces seven years in Thai jail
Justice for Andy: A human rights campaigner from Lincolnshire who has raised cases of modern slavery in Thailand faces seven years in prison.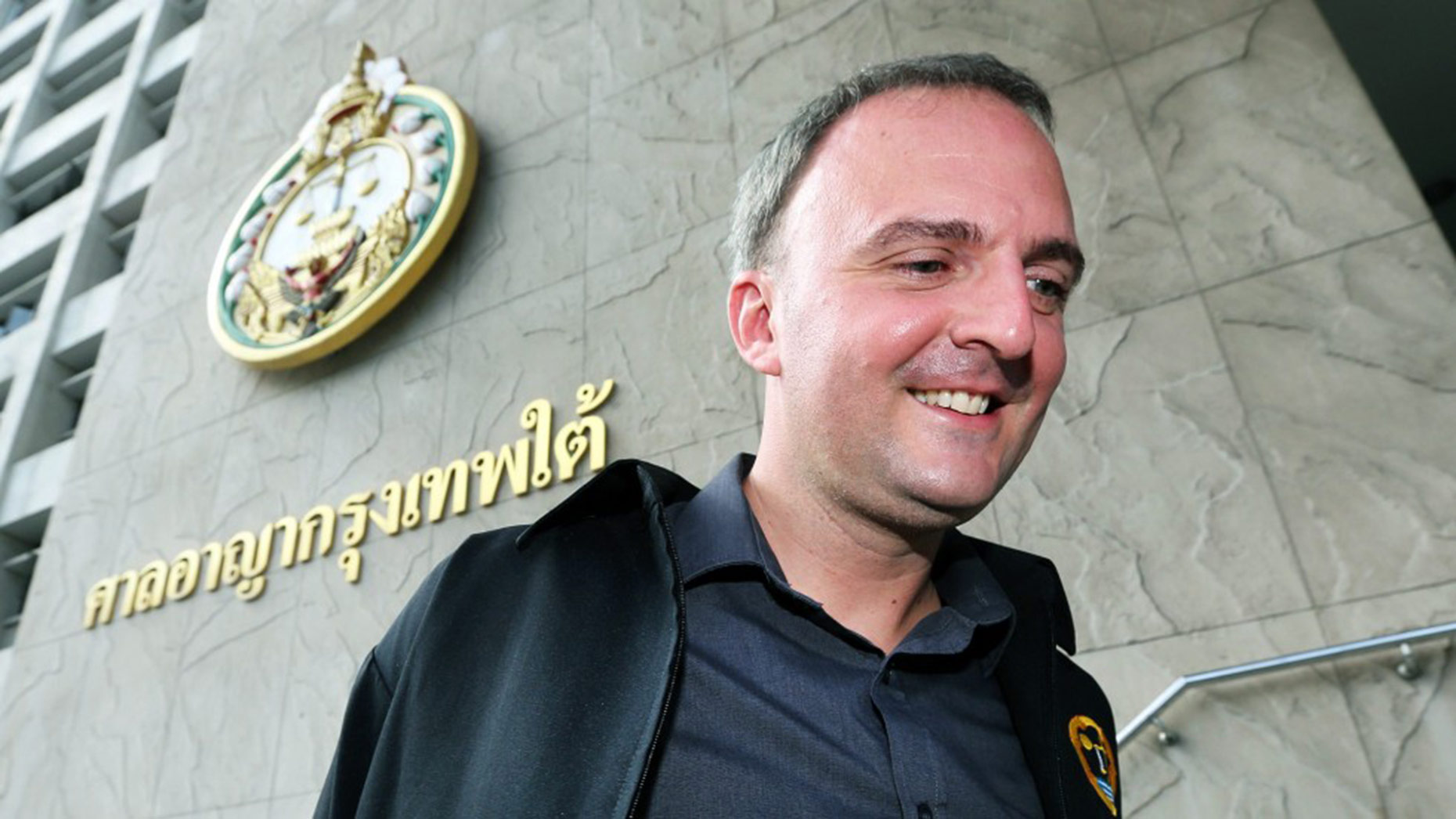 A human rights campaigner from Lincolnshire who has raised cases of modern slavery in Thailand faces seven years in prison charged with criminal defamation.
35-year-old Andy Hall from Spalding has taken part in research documenting the treatment of migrant workers in a large Thai company and has fought to protect human rights in South East Asia for the past 10 years.
Andy, whose parents Des and Pat still live in Lincolnshire, awaits the start of his trial for defamation and computer crimes on Monday, January 18.
He said: "I have surrendered myself to the custody of Bangkok South Criminal Court and have requested temporary release on bail pending a criminal trial. I have surrendered my liberty and freedom of movement to the Thai justice system.
"Not only a researcher but also the justice system is on trial. Undertaking research on migrant worker conditions and seeking to strengthen migration policy and the rule of law in Thailand should not be a crime.'
"I am determined to continue my important work to promote and protect migrant rights despite this ongoing harassment."
Andy's passport was confiscated by the Thai authorities and he has been forbidden from leaving the country.
With four separate charges, countless appeals, reported demands for false confessions and witness intimidation, trade unions and members of the European Parliament have called for the harassment to end.
Glenis Willmott, Labour MEP for the East Midlands, has been campaigning with the TUC for EU action to support Andy.
She said: "The harassment that Andy has been subjected to by the Thai authorities is completely unacceptable. I have raised Andy's case straight to the most senior foreign representative in the EU.
"We highlighted Andy's plight again in an urgent debate in the European Parliament and called on the Thai authorities to end this harassment immediately.
"Human rights are top of the EU agenda and we will continue to call for decent working rights for all workers across the globe."
TUC General Secretary, Frances O'Grady, said: "If modern slavery is to be eradicated from global supply chains, unions and campaigners must have the right to speak out.
"The number of court appearances Andy Hall has had to make – in none of which he has been found to have broken any laws – show that this is nothing more than judicial harassment.
"Thailand's Attorney General should be ashamed of helping bad bosses keep up their appalling practices, and the Thai government should be cracking down on slavery and trafficking, not on human rights defenders and trade unions."
The case involving Andy Hall is not the only controversial trial involving someone from Lincolnshire in South East Asia.
In November 2015, 32-year-old journalist Neil Bonner was handed a short jail sentence together with London filmmaker Rebecca Prosser, 31, following their arrest for allegedly trying to make a piracy documentary without the correct visa.