Archaeologists search for medieval church in Lincoln graveyard
A group of Lincoln archaeologists have started the search for the remains of a medieval church in a graveyard south of the city centre. The dig at St Botolph-by-Bargate Church on lower High Street got underway on Wednesday, March 16, with archaeologists on site until Tuesday, March 22. The church was probably founded in the 11th…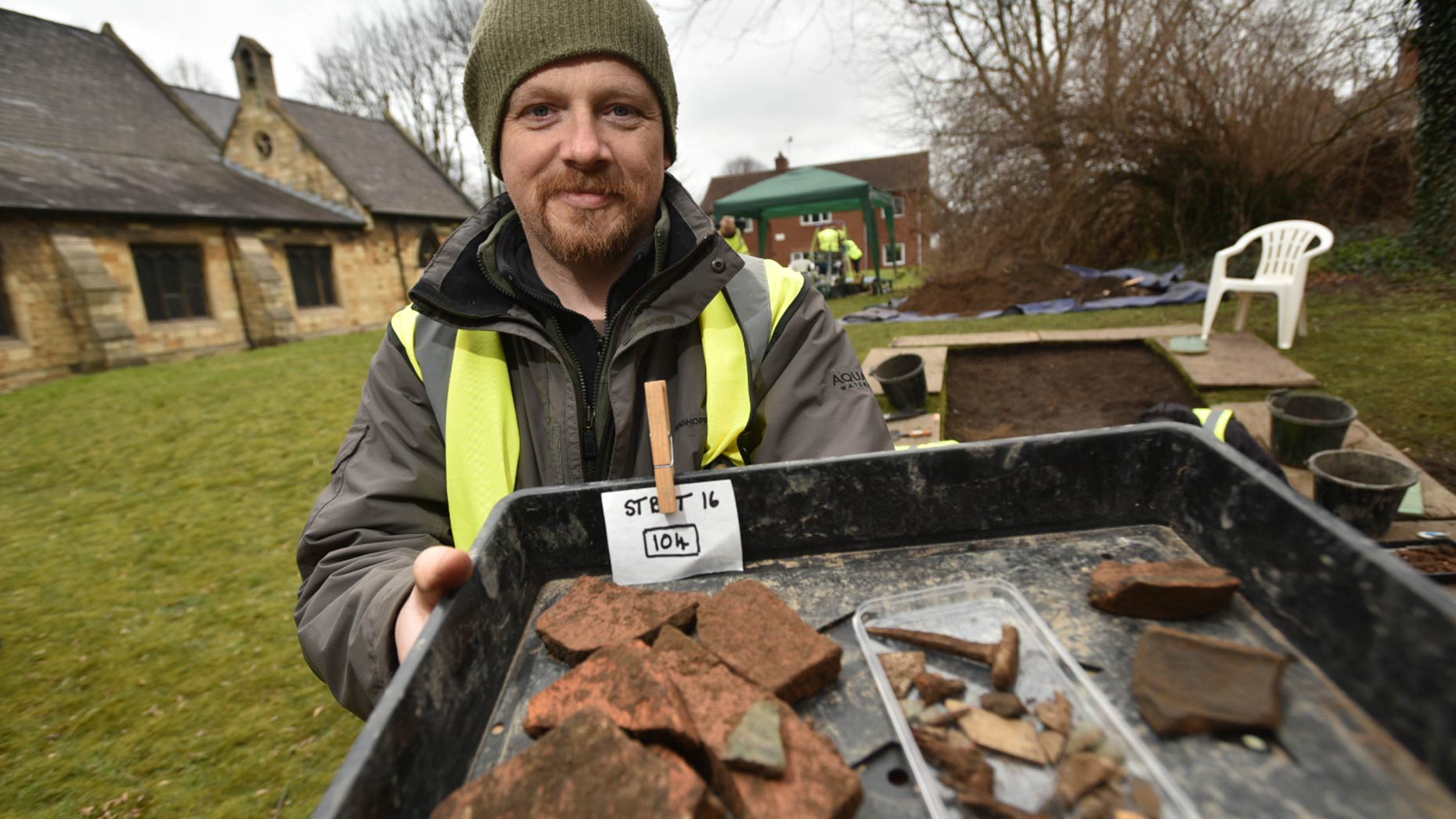 A group of Lincoln archaeologists have started the search for the remains of a medieval church in a graveyard south of the city centre.
The dig at St Botolph-by-Bargate Church on lower High Street got underway on Wednesday, March 16, with archaeologists on site until Tuesday, March 22.
The church was probably founded in the 11th century and survived until the English Civil War in the 17th century.
It was first damaged during a conflict at the Bargate in May 1644 where part of the lead roof was stripped off to make bullets. This left the rest of the roof fabric exposed to the elements.
The church remained in use however, until Sunday, September 6, 1646, when it finally collapsed during a service, luckily causing no injuries.
A new church was completed in 1723, after the ruins of the old one had been cleared. The tower of this new church survives and contains many stones re-used from the earlier structure.
The rest of the church was further rebuilt and enlarged during the 19th century and is still in use today.
Community archaeologist at the Lincoln Archaeology Group, Charles Simpson, said: "There's some dispute over whether the church is here or isn't so we're looking to find any evidence of it.
"We've found a lot of Victorian pottery and glass. We've also gone down into a lower layer which is medieval in date and we're getting some medieval roof tiles, medieval stained glass, coffin nails, and we are getting a few bits of disarticulated human remains which is to be expected in a graveyard.
"We've probably got another foot and a half to go before we hopefully might find the foundations of the previous church."
The dig is the first stage of the Bricks and Bones project, a community-based archaeological and heritage scheme part funded by Lincolnshire County Council to promote community cohesion from the South Park roundabout to St Mary le Wigford Church.
Charles added: "It's about getting people involved in archaeology and heritage. We've had lots of volunteers that have turned up along with some of our regulars.
"We've had a huge amount of interest and involvement from St Peter at Gowts Church of England Primary School and Bishop King Church of England Primary School who've come and excavated, sieving and some finds washing.
"For many of them it was a real hands-on introduction to history and they absolutely loved it.
"This is the first stage of the project and we hope to get many more communities involved as it progresses."