First designs revealed for University of Lincoln's Sarah Swift Building
First designs for a £12.5 million University of Lincoln building on the site of the city's former Pea Warehouse have been revealed. As previously reported, city councillors gave the green light in August 2015 for work to begin on the Sarah Swift Building, located on Brayford Wharf East to the north of the university's David…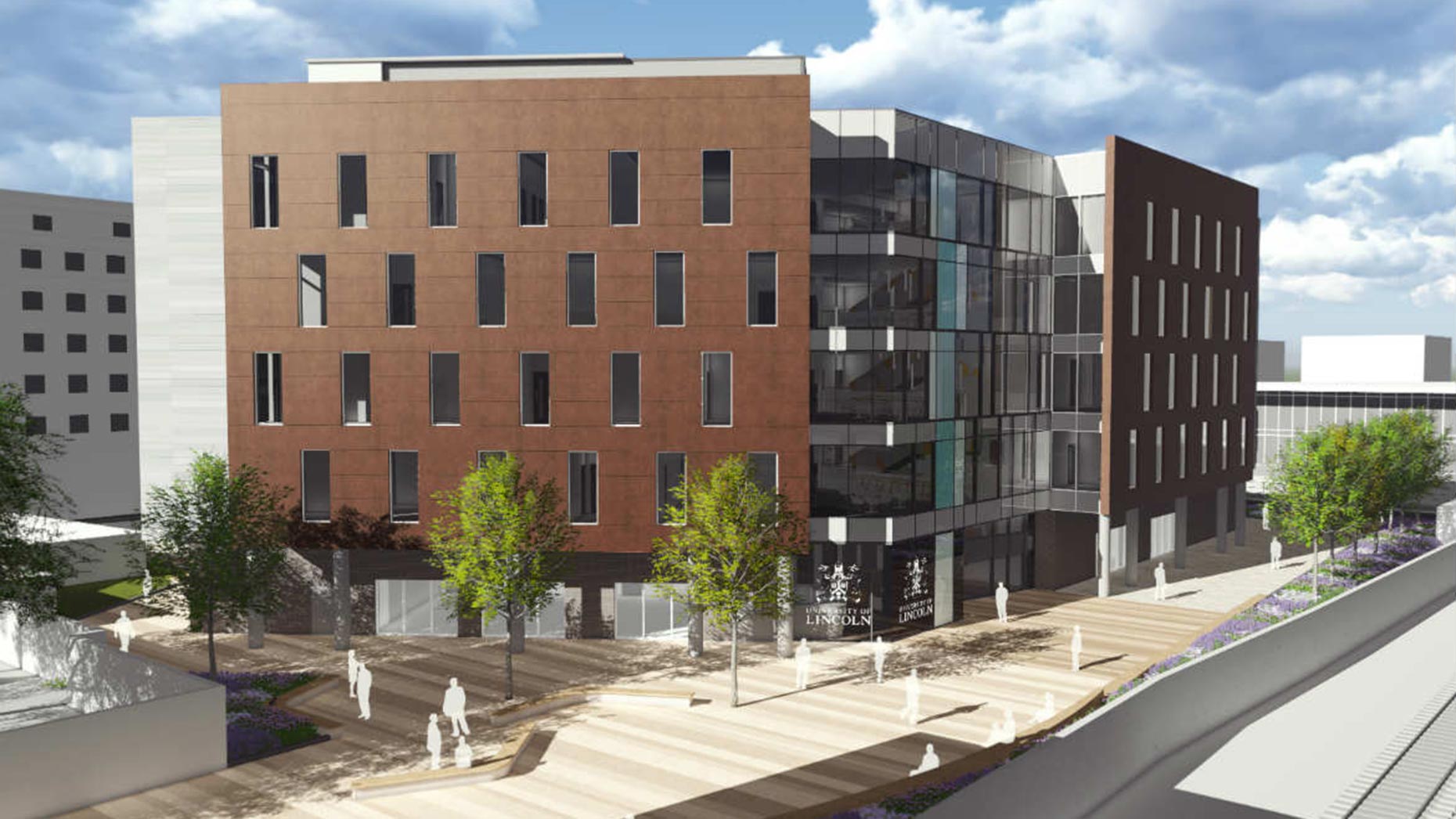 First designs for a £12.5 million University of Lincoln building on the site of the city's former Pea Warehouse have been revealed.
As previously reported, city councillors gave the green light in August 2015 for work to begin on the Sarah Swift Building, located on Brayford Wharf East to the north of the university's David Chiddick Building.
The new facility will house the Schools of Health and Social Care and Psychology, as well as a Professional Development Centre with ongoing training for medical professionals in the county.
It will stand on the site of the 19th century Pea Warehouse, which has been demolished to make way for the five storey building.
Contractor BAM Construction is working with sister firm BAM Design on the Sarah Swift Building, which is due for completion in May 2017.
The company is also behind construction of the £16 million Isaac Newton Building, which will house the university's Engineering, Computer Science and Maths & Physics departments.
Construction manager Jason Pink said: "BAM is delighted to be working with the University of Lincoln with these two important projects.
"We look forward to creating great facilities for students and lecturers and further boosting the university's offering in an increasingly competitive global market.
"Working with BAM Design means we can work even more efficiently, drawing best value solutions into the design. Being based in the same office means we can review the design side by side as it develops.
"BAM will work hard as always to ensure both projects benefit the local community and economy where possible."