March 24, 2016 10.55 am
This story is over 92 months old
Lincolnshire junior doctors to walk out of A&E as strikes escalate
Junior doctors in Lincolnshire are ramping up opposition to the government's new contract with the first full walk-out, including emergency care. The stand off over Health Secretary Jeremy Hunt's new contracts had so far seen junior doctors across the country stage strikes which have gradually increased in impact since January 12. The British Medical Association has confirmed…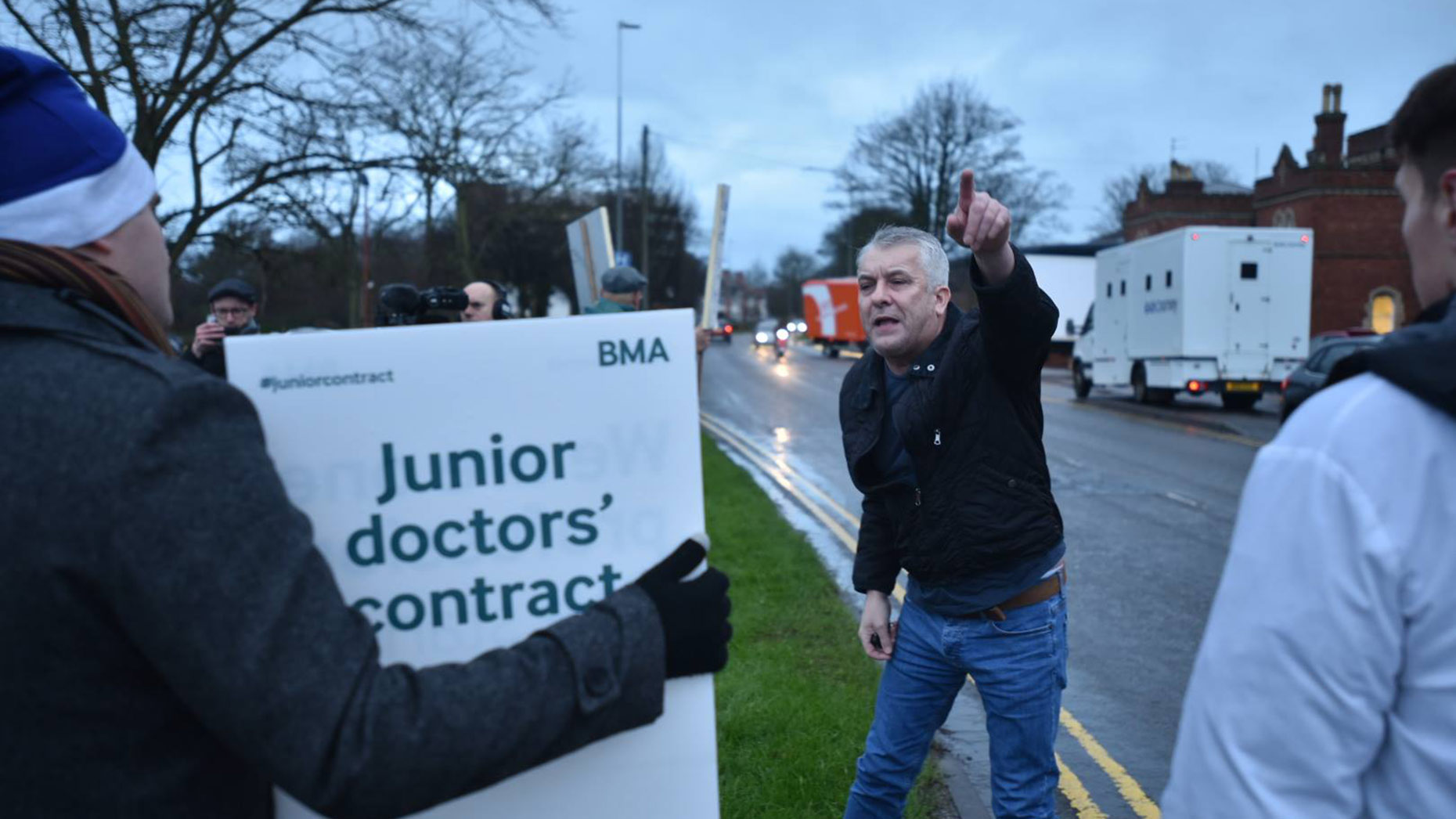 Junior doctors in Lincolnshire are ramping up opposition to the government's new contract with the first full walk-out, including emergency care.
The stand off over Health Secretary Jeremy Hunt's new contracts had so far seen junior doctors across the country stage strikes which have gradually increased in impact since January 12.
The British Medical Association has confirmed an all-out stoppage from 8am to 5pm on April 26 and 27 represents the first time doctors have refused to provide emergency care.
In a ballot of junior doctors, 98% of those who voted supported taking industrial action, including a full withdrawal of labour.
Previous strikes have seen thousands of appointments cancelled in Lincolnshire as junior doctors formed picket lines outside the front of hospitals.
BMA junior doctors committee chair Johann Malawana said: "No junior doctor wants to take this action but the government has left us with no choice.
"In refusing to lift imposition and listen to junior doctors' outstanding concerns, the government will bear direct responsibility for the first full walkout of doctors in this country.
"The government is refusing to get back around the table and is ploughing ahead with plans to impose a contract junior doctors have no confidence in and have roundly rejected.
"We want to end this dispute through talks but the government is making this impossible, it is flatly refusing to engage with junior doctors, has done nothing to halt industrial action and is wilfully ignoring the mounting chorus of concerns over its plans to impose coming from doctors, patients and senior NHS managers. Faced with this reality what else can junior doctors do?
"We deeply regret the disruption to patients and our message to patients is clear; this action is wholly avoidable but the government must choose talks over imposition."