Lincolnshire Manufacturing Conference encourages businesses to get noticed
More than 170 delegates heard how the county's manufacturing industry needs to stand up and be noticed at the second Lincolnshire Manufacturing Conference at Gainsborough Golf Club on Thursday, March 10. The Greater Lincolnshire manufacturing sector provides jobs for around 39,000 people and is worth £2.1 billion for the UK economy. The event focused on…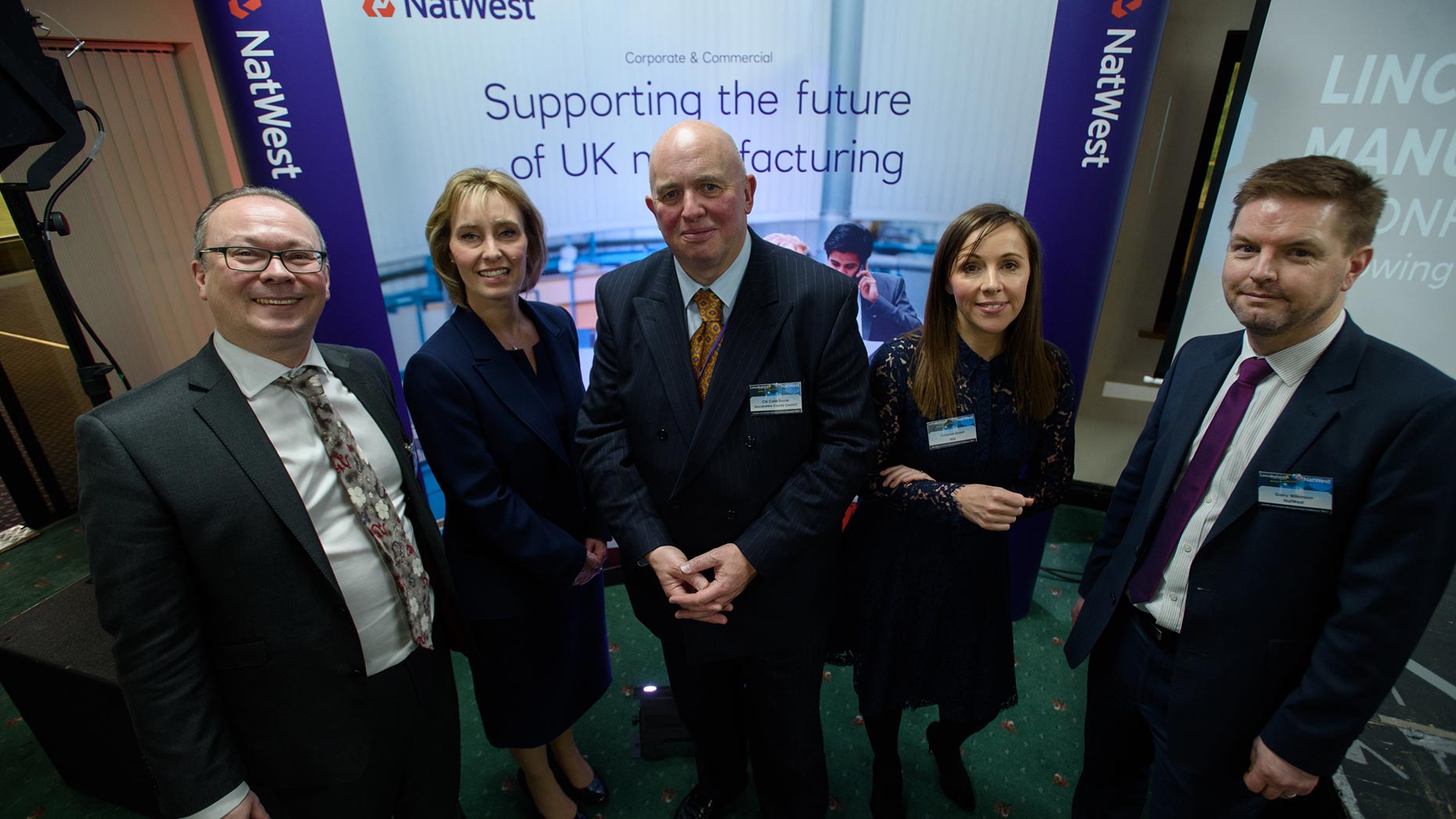 More than 170 delegates heard how the county's manufacturing industry needs to stand up and be noticed at the second Lincolnshire Manufacturing Conference at Gainsborough Golf Club on Thursday, March 10.
The Greater Lincolnshire manufacturing sector provides jobs for around 39,000 people and is worth £2.1 billion for the UK economy. The event focused on how Lincolnshire businesses need no longer be the county's 'best kept secret'.
Only 13% of Lincolnshire businesses currently export and with the EU Referendum currently pending, it is crucial to maintain trade in the EU and build additional trade around the world.
Delegates were given the opportunity to network at the half day event, making crucial connections for an internal supply chain for the county.
Organised by NatWest and Lincolnshire County Council, delegates heard from key speakers including Vanessa Good, Senior Supply Chain Manager for HS2 and Michael Mychajluk, Supply Chain and External Engagement Manager for Jaguar LandRover.
Councillor Colin Davie, Executive Councillor for Economic Development, Environment, Strategic Planning and Tourism at Lincolnshire County Council, said: "It's exciting. I have spoken today about the global opportunity for the manufacturing sector in Lincolnshire, the opportunities that we have in our new relationship with the Chinese province Hunan and other opportunities the horizon. Also I have explained the importance of Lincolnshire's role within the Midlands Engine for growth.
"I think that is a real opportunity for Lincolnshire to be in the driving seat of the Midlands Engine and making the case to government as to why investment in the Midlands region, including Lincolnshire, is good for us but also good for the national economy. This is a real key moment for us."
Garry Wilkinson, Manufacturing Sector Specialist for NatWest: "The vision was all about creating an internal supply chain in Lincolnshire, making people aware of the options that are available in the county and that they don't need to outsource. Hopefully the programme that we had put together has helped people to have made the most of those opportunities.
"It's gone really well. It's gone better than we thought with around 170 people here today. We have had a lot of people just turn up too.
"The speeches have been fantastically well received and the content, the detail and the support that's out there for the manufacturing sector is something that we really wanted to highlight, rather than being Lincolnshire's best kept secret.
"We are trying to put it out there and sell the message that there are a lot of great businesses in Lincolnshire."
---
For the latest dispatch of business news from across Lincolnshire delivered in your inbox every Friday, subscribe to the Lincolnshire Business magazine.