March 11, 2016 12.46 pm
This story is over 91 months old
Neighbour describes heroic rescue during Lincoln house fire
The heroic actions of residents saw disaster averted when discarded cigarettes started a blaze in a Lincoln home. As previously reported, the fire broke out at a property on Cross Street just before 1.30am on Friday, March 11. A brave man inside the property managed to carry a woman to safety and extinguish the fire with water, before…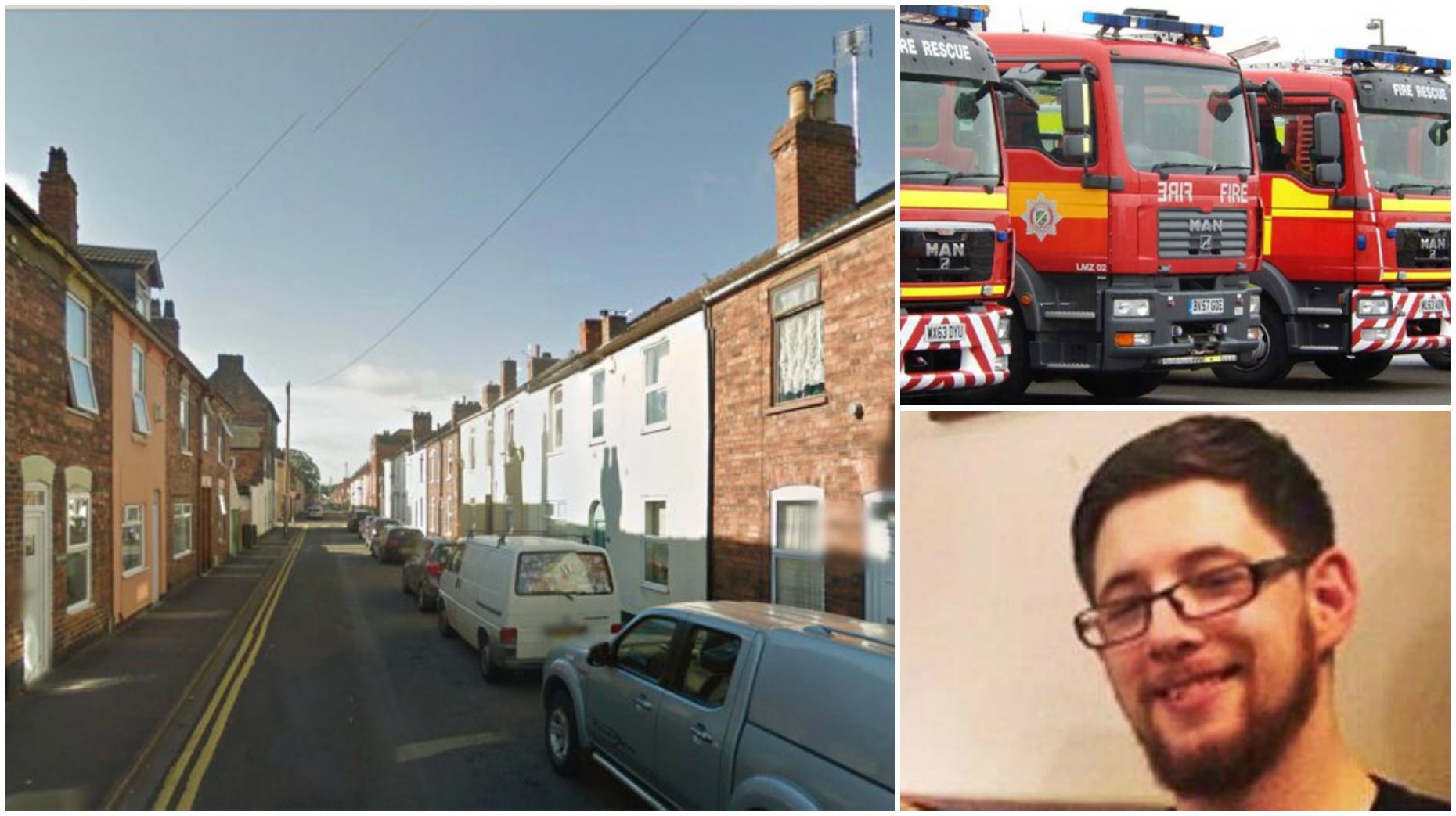 The heroic actions of residents saw disaster averted when discarded cigarettes started a blaze in a Lincoln home.
As previously reported, the fire broke out at a property on Cross Street just before 1.30am on Friday, March 11.
A brave man inside the property managed to carry a woman to safety and extinguish the fire with water, before he in turn was brought out by a quick-thinking neighbour.
Virgin Media field engineer Jason Hill, 27, from Lincoln ran to the scene from his nearby property when he heard screams in the early hours, alerting fire and rescue services.
He described how events unfolded: "I was going downstairs to lock the front door when I heard screams outside. I thought it might have been a cat at first but when I opened the door I realised it was a woman screaming 'help, fire!'
"I ran out and realised it was coming from a street parallel with mine and when I turned the corner I saw the woman in the road. She was hysterical and covered in black from the fire.
"Flames were coming out of the front window and neighbours were beginning to come out of their properties.
"I grabbed my phone and called 999, which I don't think anyone had done at that point.
"A neighbour took the woman inside but she was shouting 'is he in there?'
"I opened the window and shouted 'is anyone in here?' I heard a man shout 'yes' and saw him chucking a bin full of water over the fire. He was choking from the smoke so I got him out.
"He said he had been woken by the smoke alarm and found the woman (I think she was a housemate or girlfriend) collapsed behind the living room door. He had dragged her outside before going back in to try to put the fire out.
"Three fire engines turned up and he was taken to hospital.
"I tried to think with a cool head and do the right thing. I just wanted to think if I needed help someone would do the same for me.
"It wasn't until afterwards I realised I didn't even have shoes on!
"I hope the couple are ok and I hope to stop by to properly meet them soon."