April 25, 2016 2.46 pm
This story is over 90 months old
Faulty electricals causing two Lincolnshire house fires a week
A quarter of accidental house fires in Lincolnshire in the first three months of 2016 have been caused by malfunctioning electrical goods. Figures obtained by The Lincolnite revealed Lincolnshire Fire and Rescue have dealt with 97 accidental fires in properties in the county since January 1. Of those, 24 fires have been caused by faulty electrical…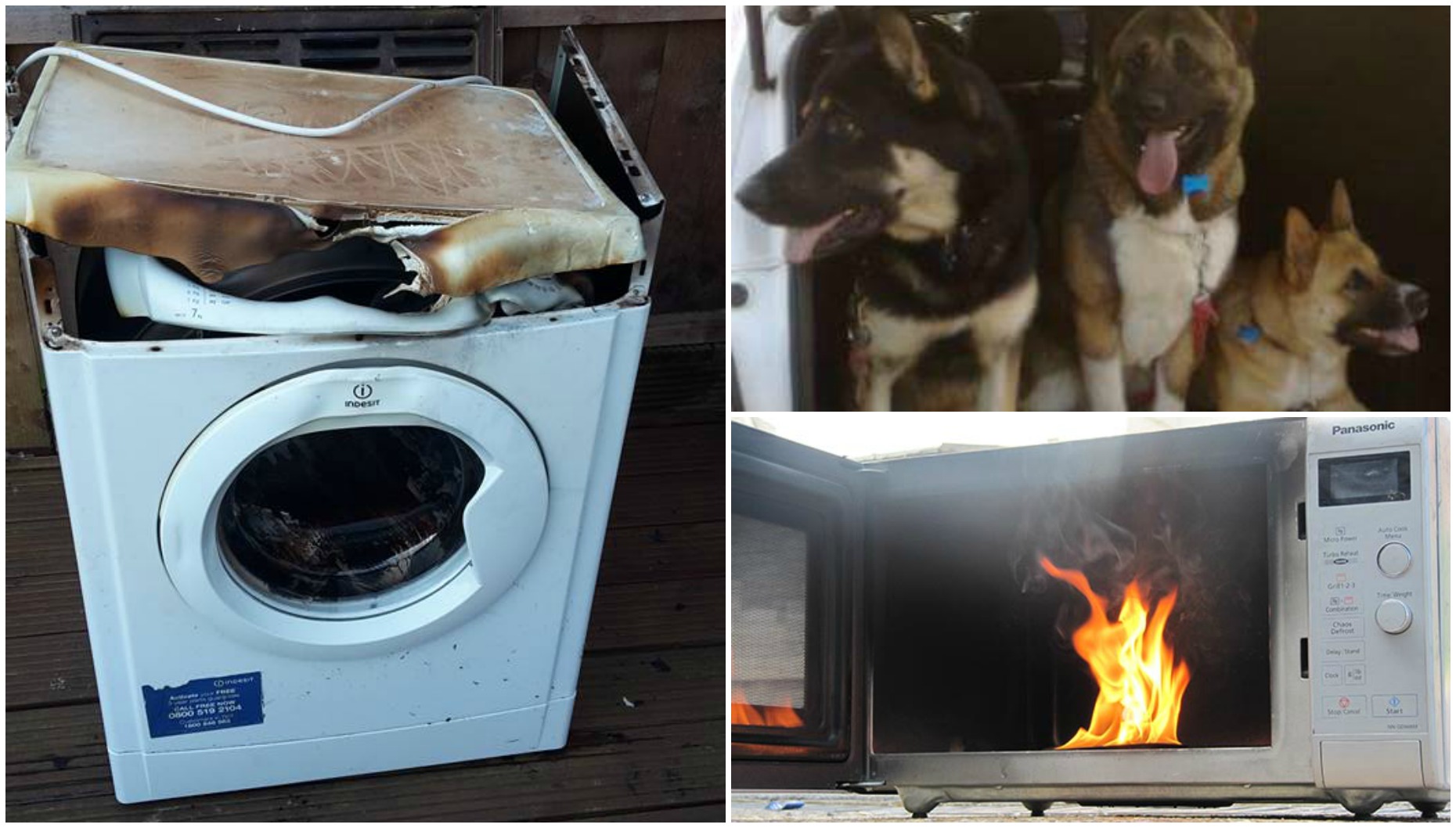 A quarter of accidental house fires in Lincolnshire in the first three months of 2016 have been caused by malfunctioning electrical goods.
Figures obtained by The Lincolnite revealed Lincolnshire Fire and Rescue have dealt with 97 accidental fires in properties in the county since January 1.
Of those, 24 fires have been caused by faulty electrical appliances.
The figures follow a tragic tumble dryer fire in a North Hykeham home last week, which claimed the lives of three beloved family dogs.
Pet owner Shaun Williamson had received a letter in February stating his Indesit tumble dryer had been recalled due to a fault which had been identified with a number of models from manufacturers Hotpoint, Indesit and Creda.
Shaun was called to his home on Saturday, April 16 when neighbours spotted smoke coming from the back of his house.
His tumble dryer, despite being turned off, had caught fire in the utility room where his dogs were kept. Sadly, by the time he returned the three dogs had perished.
Lincolnshire County Council now say they understand from inspectors that the fire started as a result of lack of ventilation. 
Indesit has not responded to requests from The Lincolnite for a statement.
Hotpoint, Indesit and Creda are trying to fix and replace 4.3 million faulty dryers after customers were notified of a widespread defect. 
11:07 – 2 Crews Lincoln attended a small fire in washing machine on Abbotsford Way, Lincoln. Extinguished before arrival of F&R.

— Lincs Fire & Rescue (@LincsFireRescue) April 20, 2016
A second fire at a property on Abbotsford Way in Lincoln just days later was caused by a washing machine, which Lincolnshire County Council later confirmed was also an Indesit model.
Lincolnshire County Council said they do not record incidents by appliance type or model and could not confirm if the machine model had an identified manufacturing fault.
Shona Wright, community fire safety manager at Lincolnshire Fire and Rescue, said: "All electrical appliances have their dangers, especially those that run at high speeds and contain motors and heating elements, like washing machines and tumble dryers. Because of this it's really important that they are serviced every year.
"Just because there isn't a flame, it doesn't mean there isn't a fire risk. However, there are some tell-tale signs that you can look out for.
'Take the time to go round your house and identify any risks. As this story shows, a fire can happen all too easily and it's not worth the risk."
For more information on home safety, or to request a home safety check, go to www.lincolnshire.gov.uk/lfr.