April 11, 2016 4.15 pm
This story is over 91 months old
Lincoln pensioner speaks of relief after trading standards stops her being scammed
A relieved Lincoln pensioner has thanked trading standards for their help in preventing her from being tricked out of hundreds of pounds. Jean Gibbons, 76, was visited after her mail was intercepted and is one of 40 residents in the county who have been helped as part of an ongoing project between Lincolnshire Trading Standards and…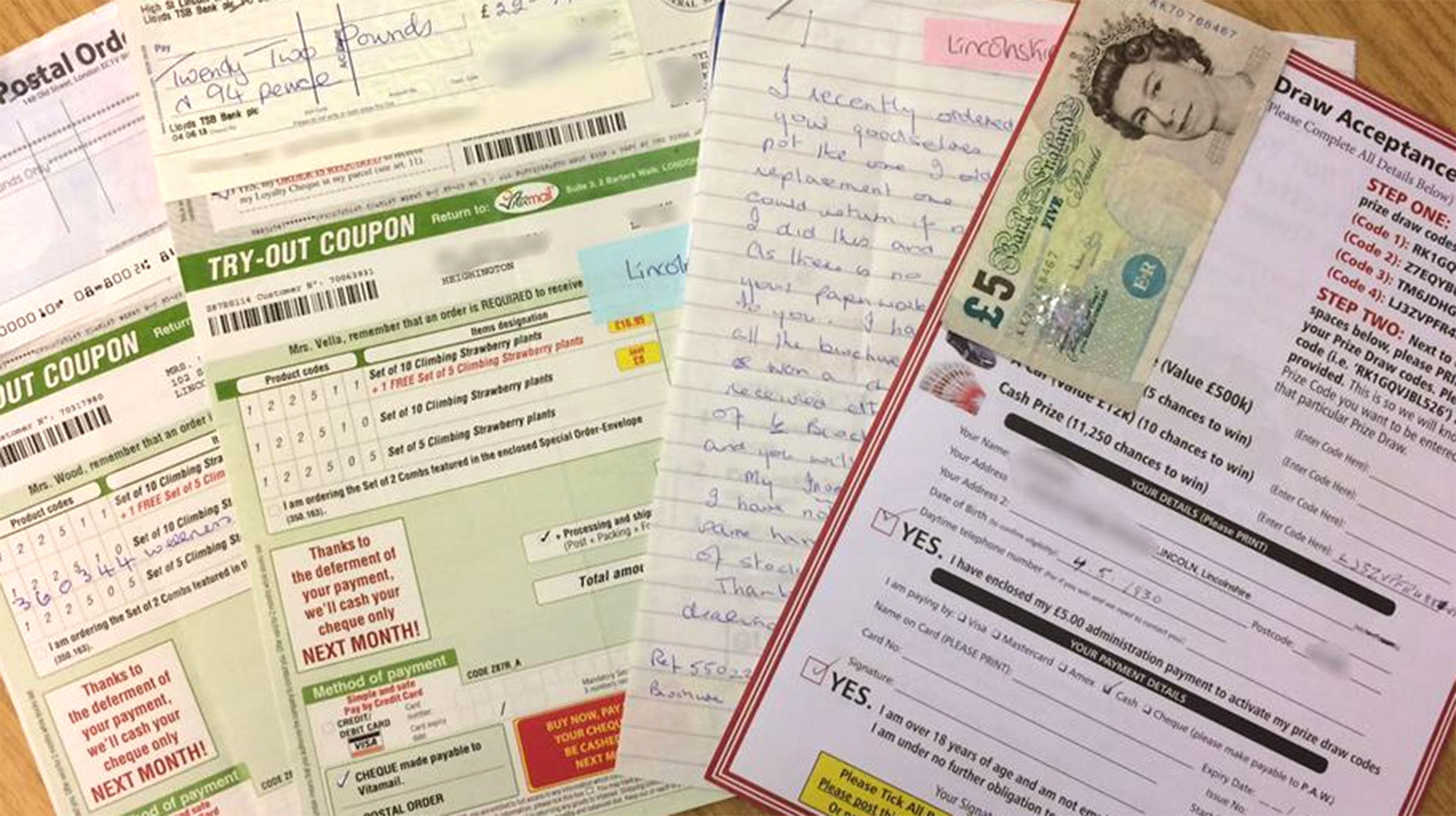 A relieved Lincoln pensioner has thanked trading standards for their help in preventing her from being tricked out of hundreds of pounds.
Jean Gibbons, 76, was visited after her mail was intercepted and is one of 40 residents in the county who have been helped as part of an ongoing project between Lincolnshire Trading Standards and Lincolnshire Police.
Officers have been trying to find out why some people are responding to scam mail after it was revealed that residents in Lincolnshire pay £500 a month to these con artists.
Jean said: "I had no idea that these prize draws and lotteries were scams until trading standards visited and told me they were.
"They showed me examples of similar scams which had conned others out of thousands of pounds. I was shocked!
"I am so relieved they found me and have been able to give me good advice for the future.
They have helped open my eyes and I now feel confident that I can identify scam mail and dispose of it safely.
Kirsty Toyne, principal trading standards officer at Lincolnshire County Council, added: "Scam mail is a significant and serious issue across Lincolnshire.
"There are a lot of isolated people who do not have a support network, and because they are lonely they are more vulnerable.
"As a local authority, we have a responsibility to ensure our vulnerable people are protected from financial abuse, and as such we will do what we can to help them.
"We will work with victims, carers, the police and other agencies to reduce the risk and harm to Lincolnshire residents."