Ten jobs created as Lincoln restaurateur re-opens village pub
Ten new jobs are being created as a Chinese restaurateur prepares to breathe new life into an historic village pub. Lincoln-based Chartered Surveyor Banks Long & Co has leased The King's Head in Collingham, near Newark, to Rose Fang on behalf of its clients, the pub's owners David and Hilary Bower. The move marks an…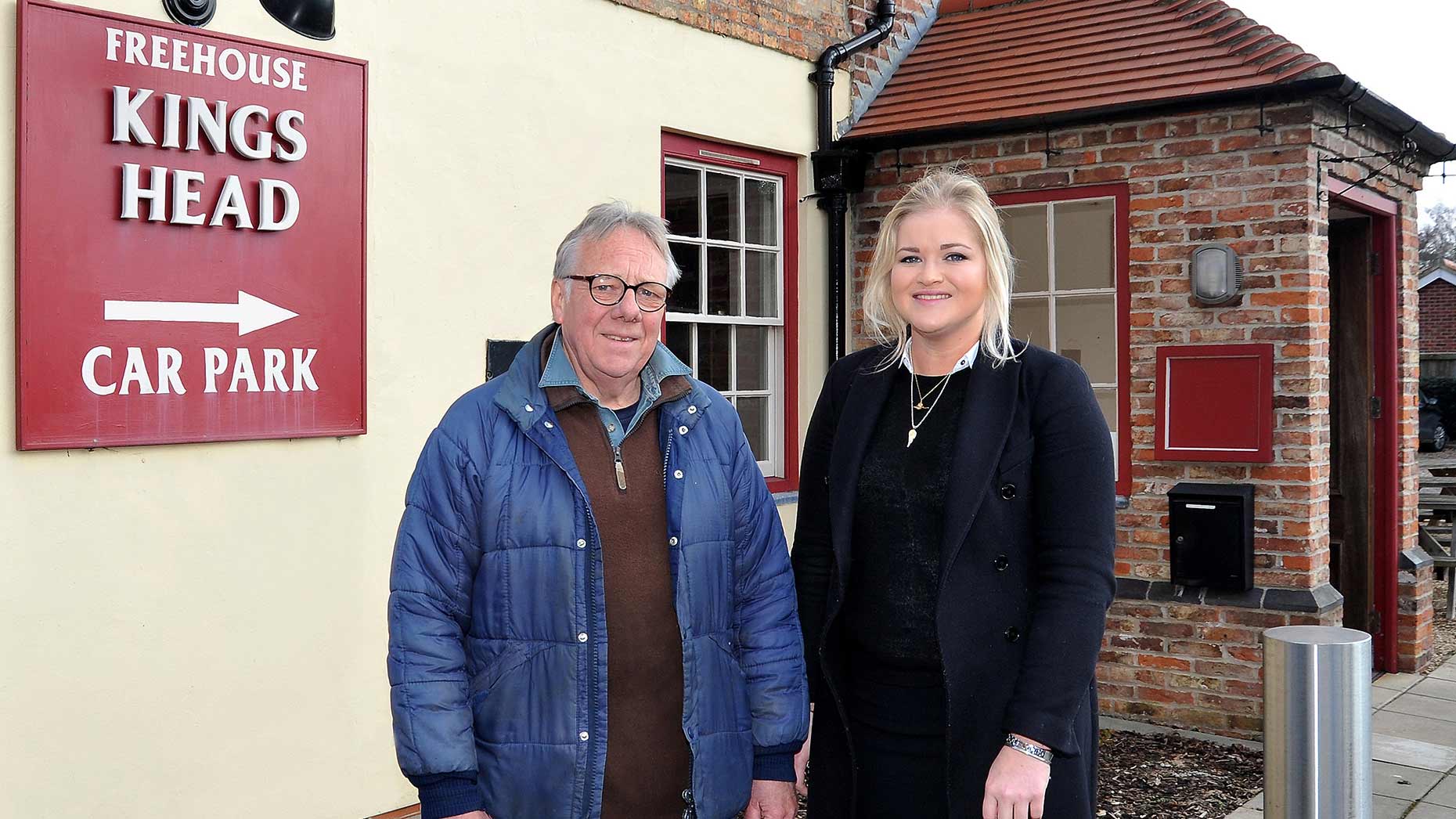 Ten new jobs are being created as a Chinese restaurateur prepares to breathe new life into an historic village pub.
Lincoln-based Chartered Surveyor Banks Long & Co has leased The King's Head in Collingham, near Newark, to Rose Fang on behalf of its clients, the pub's owners David and Hilary Bower.
The move marks an expansion for Mrs Fang, a successful outcome for the Bowers, who had been trying to let the premises for some time – and for the local community. Some months ago they acted to stop the premises being converted into new homes.
Mrs Fang, who owns the Rose Orchard Restaurant – an 80-plus seater restaurant opposite Lincoln's Theatre Royal – is planning to run The King's Head as a pub restaurant.
She is hoping to welcome her first customers to the pub and her newest Rose Orchard Restaurant in mid-to-late April.
"Before we relocated our first restaurant in Newark Road, alongside the A46, to Lincoln, we had many customers who visited us from Collingham, so I knew about the King's Head and I could see it offered us good potential," said Rose.
"I expect our new venture to create about 10 part-time jobs. Food-wise we plan to create a 65-seat restaurant area and to initially serve Chinese food, but it is possible that we will expand to include English cuisine, including Sunday Lunch."
The pub's owners, David and Hilary Bower, are delighted to have leased the premises after months of trying to let or sell the premises.
At one point they even considering applying for permission to turn The King's Head into new homes – a proposal which upset some villagers.
"We have owned the pub for 19 years. After six months of marketing, we received no offers for the lease or freehold of the building, so we decided to explore other options. The only viable choice was a change of use to residential accommodation," said David.
"However, some villagers decided to mount a campaign and applied to Newark & Sherwood District Council to get the pub listed as a community asset. They succeeded.
"As an Asset of Community Value, if we decide to sell the King's Head, a community group would have the right to express an interest in buying the property. This would trigger a six-month moratorium, to give that community group time to raise the funds to purchase the Asset," said David.
If the group could not raise the necessary cash (or decided against buying the Asset) Mr and Mrs Bower would be free to sell to whoever they wanted.
Newark & Sherwood District Council's listing of the Asset is effective for five years.
Against that backdrop, Rose tabled her offer for The King's Head in September, leading to the terms of the lease being agreed.
"We are really pleased that we have managed to re-let the pub to a suitable tenant for the next five years. That was our prime target, because from the outset we didn't really want to sell the premises," said David.
Banks Long & Co Surveyor Harriet Hatcher, who dealt with the letting said: "We are delighted to have leased The King's Head and that it is to re-open as a pub restaurant.
"This means that an important village facility has been saved, with the bonus that Mrs Fang's investment is going to create rural job opportunities."