May 6, 2016 8.47 am
This story is over 90 months old
City of Lincoln Council election results by numbers
Labour has retained control of City of Lincoln Council, with the same majority of 21 it held over the Conservatives before the election. All 33 council seats were up for grabs on the council, with Labour securing 27 and the Conservative Party winning the remaining six. Take a look at the turnout in each ward.…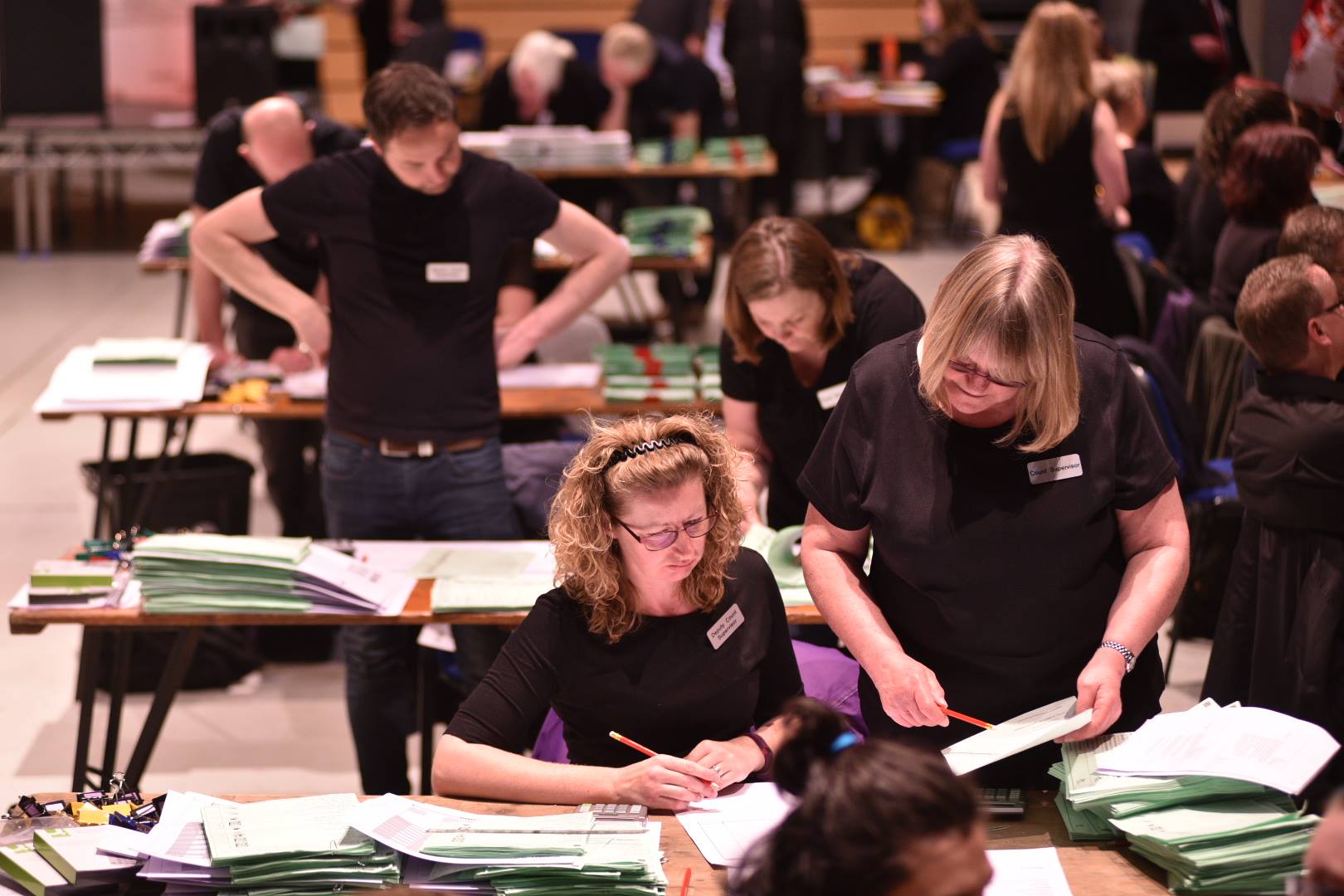 Labour has retained control of City of Lincoln Council, with the same majority of 21 it held over the Conservatives before the election.
All 33 council seats were up for grabs on the council, with Labour securing 27 and the Conservative Party winning the remaining six.
Take a look at the turnout in each ward.
Full list of councillors elected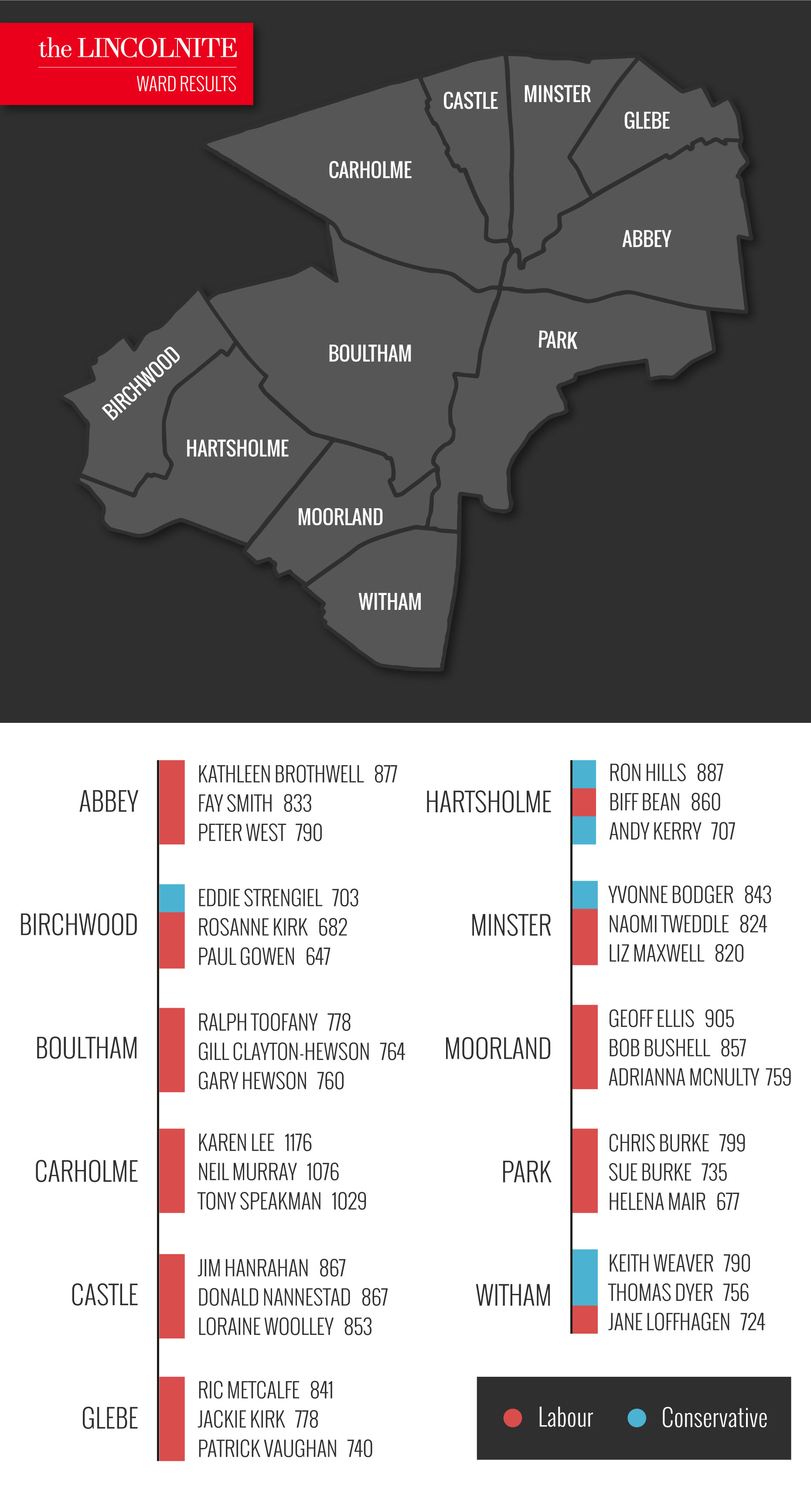 Glebe
Ric Metcalfe – Labour
Jackie Kirk – Labour
Patrick Vaughan – Labour
Boultham
Ralph Toofany – Labour
Gill Clayton-Hewson – Labour
Gary Hewson – Labour
Castle
Jim Hanrahan – Labour
Donald Nannestad – Labour
Loraine Woolley – Labour
Park
Chris Burke – Labour
Sue Burke – Labour
Helena Mair – Labour
Minster
Yvonne Bodger – Conservative
Naomi Tweddle – Labour
Liz Maxwell – Labour
Witham
Keith Weaver – Conservative
Thomas Dyer – Conservative
Jane Loffhagen – Labour
Moorland
Geoff Ellis – Labour
Bob Bushell – Labour
Adrianna McNulty – Labour
Abbey
Kathleen Brothwell – Labour
Fay Smith – Labour
Peter West – Labour
Carholme
Karen Lee – Labour
Neil Murray – Labour
Tony Speakman – Labour
Hartsholme
Ron Hills – Conservative
Biff Bean – Labour
Andy Kerry – Conservative
Birchwood
Eddie Strengiel – Conservative
Rosanne Kirk – Labour
Paul Gowen – Labour