Liam O'Leary: The next generation
Travelling the globe and meeting world renowned skateboarding champion Tony Hawk are things that Liam O'Leary will always remember, but having just officially taken over the family business and with big plans ahead of him, it is Laser Red that will be his proudest achievement. Over the last three years, 29-year-old Liam has unofficially been…
Travelling the globe and meeting world renowned skateboarding champion Tony Hawk are things that Liam O'Leary will always remember, but having just officially taken over the family business and with big plans ahead of him, it is Laser Red that will be his proudest achievement.
Over the last three years, 29-year-old Liam has unofficially been in the driving seat of the Grimsby-based digital design agency Laser Red, which his father Peter O'Leary started in 1995. Now Peter has officially passed the reigns to his son so that he can enjoy a happy retirement, knowing the company is in good, family hands.
---
This feature interview was first published in issue 77 of the Lincolnshire Business weekly magazine, now available to read at www.lincsbusiness.co. Subscribe to the email newsletter to receive the latest edition in your inbox this Friday.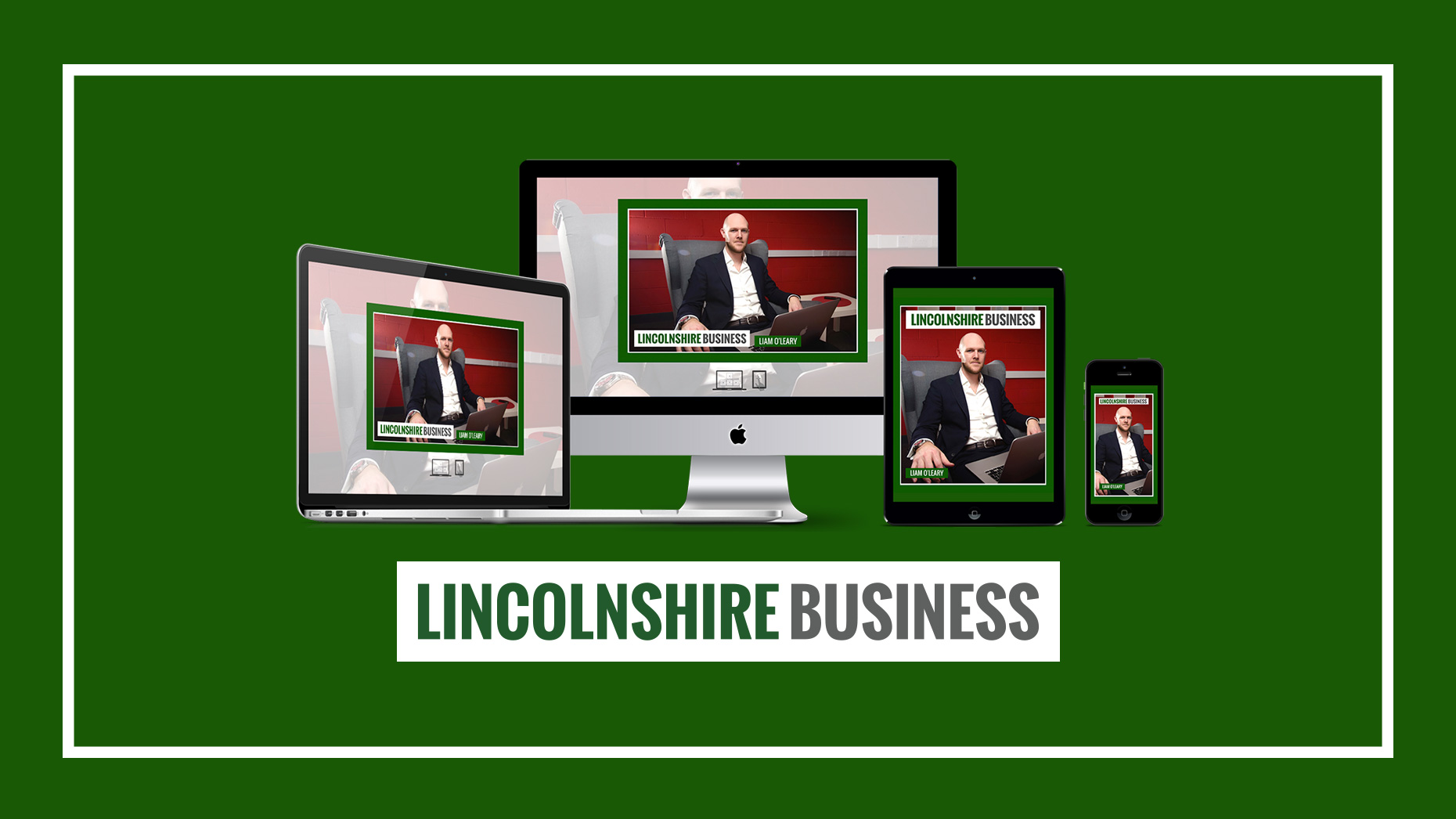 ---
Since Laser Red rebranded in 2011, the company has seen a steady and well deserved growth. Despite training as a web designer from the age of 14, Liam realised that his real talent was within sales, marketing and creating this growth.
"I kind of fell into it when my father started doing websites as a side job in 1995 and got a few clients that led to him quitting his main job and becoming a sole trader. He built it up, got a few more clients and took on a member of staff.
"Then when I was at school I wanted to get some money, so I ended up doing some data input for my dad and some of the clients. I got into learning how to design websites and build them and then eventually started to work on them as a web apprentice. It was just a different job every time, different client, different business. I just love the uniqueness of it."
In the last three years, Laser Red has outgrown two offices, more than doubled staff and is continuing to look at further recruitment to manage its ever expanding client base of over 300. The company's turnover is also continuing to rise with a 63% increase making last year's figure just under £149,000 and another boost of 48.4% for this year with a turnover of just over £221,000.
Taking charge
Having worked on and off with his father for over 10 years, when it came to the crunch, Liam stepped up to the plate. Moving away from the web development side, he became more involved in the ins and outs of the business.
"To be honest, when I was younger it was just building websites, talking to clients, doing all the day to day stuff and I didn't get involved in any of the finances, the business running or the admin.
"Over time I got to take on a little bit more and more. I enjoyed it to the point where my time was being split very much more on the running of the business rather than doing the work, which is why I have a great team now to do all that stuff.
"I opted to join my father and become an actual shareholder director, because I know that being in the business and running a business is the thing that I wanted to do. I think meeting new customers, finding out how we can help them, finding out about their business, trying to win their work, the sales process, the marketing, all that rolled into one – that's the stuff I enjoy. It's the problem solving, progression and growth."
---
Continue reading the full cover interview with Liam O'Leary in Issue 77.
For the latest dispatch of business news from across Lincolnshire delivered in your inbox every Friday, subscribe to the Lincolnshire Business magazine.