Lincoln 'jambassador' takes popular products to the global market
A Lincoln jam maker is taking her preserves to the world market with the launch of a new e-commerce website. Launched by Jenny Smith 10 years ago, Jenny's Jams already has suppliers across Lincolnshire including popular dining spots like Ribs 'n' Bibs. After the success from the tourist trade, Jenny decided it was time to expand within…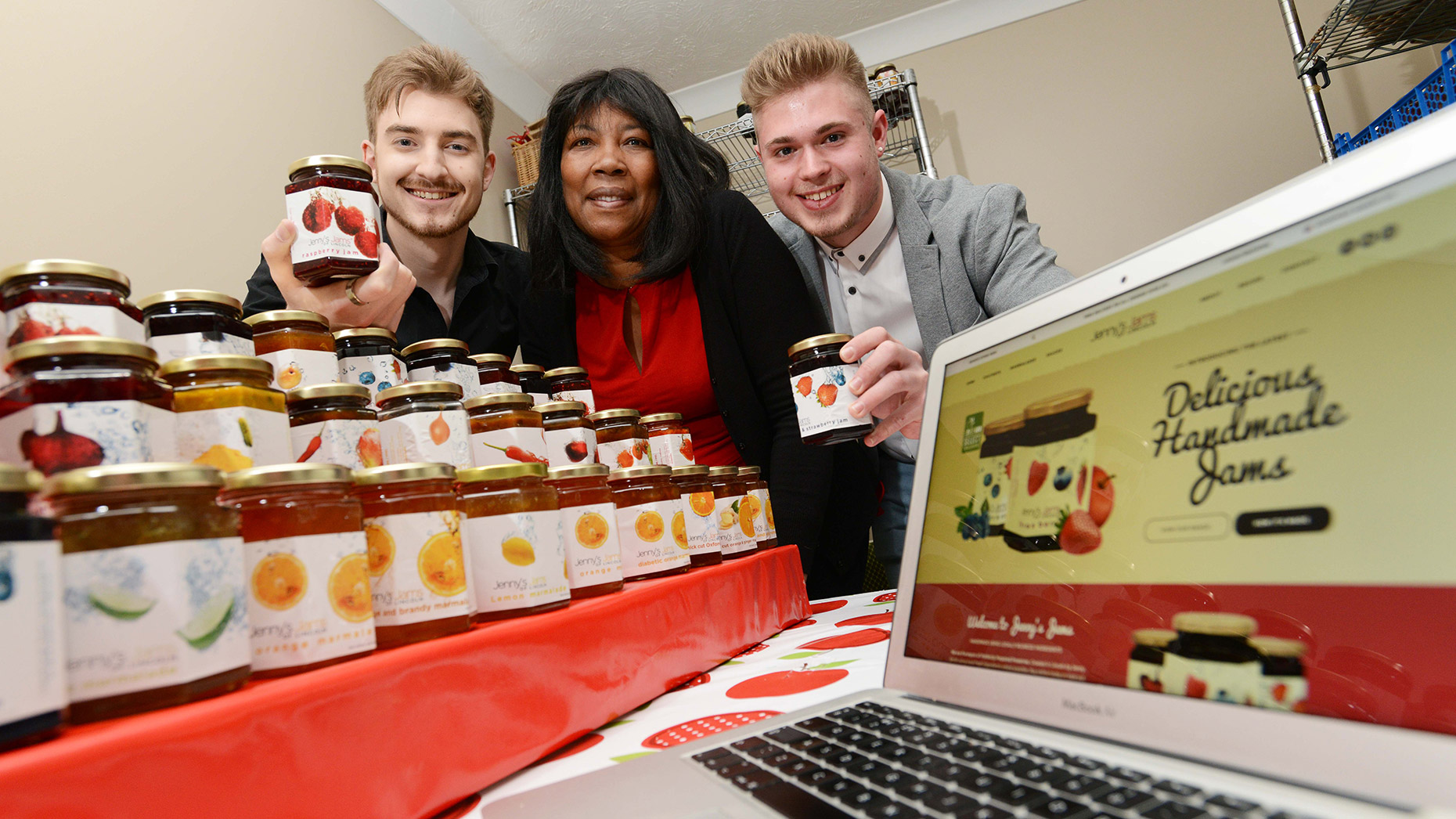 A Lincoln jam maker is taking her preserves to the world market with the launch of a new e-commerce website.
Launched by Jenny Smith 10 years ago, Jenny's Jams already has suppliers across Lincolnshire including popular dining spots like Ribs 'n' Bibs.
After the success from the tourist trade, Jenny decided it was time to expand within the market.
Jenny's fresh fruit packed jams, golden marmalades and tasty chutneys will now enter the world stage on a brand new online shopping site, designed by e-commerce specialists Spiral Media.
The website, which cost around £10,000, launched on May 2 and sells 24 of Jenny's most popular lines, including the Baron's Revenge sauce, the Three Berry Jam and Thick Cut Marmalade – which recently picked up a bronze certificate at the World's Original Marmalade Awards and Festival in Cumbria.
Spiral Media has already helped many Lincolnshire companies launch their products around the world, as well as recently winning the Best E-commerce Website 2016 award at this year's Lincolnshire Digital Awards for a project last year.
Jenny's Jams already sells around 6,300 jars a year at farmers' markets, through various Lincolnshire farm shops and Lincolnshire Co-operative stores.
Jenny said: "We cannot wait to expand our online presence as we are already very active on Twitter. We really hope that we will reach new customers globally and most importantly we want to ensure we make it easy for our existing customers to order or contact us.
"We need to be have the ability for our customers to order 24/7 and we hope our products can play a part in growing the UK and global reputation of Lincolnshire as a great producer of food."
---
Jenny Smith featured in issue 13 of Lincolnshire Business. Read her cover story here.
For more business news from across Lincolnshire delivered in your inbox every Friday, subscribe to the Lincolnshire Business magazine.