Half year sales and profits up for Lincolnshire Co-op
Growth across the business has meant Lincolnshire Co-op has recorded a strong half year result, with sales and profits up across the board. Successful trading across Lincolnshire Co-op's businesses during the half year saw group trading surplus go up to £10 million from £9.6 million last year. An employee profit share equivalent to 80% of…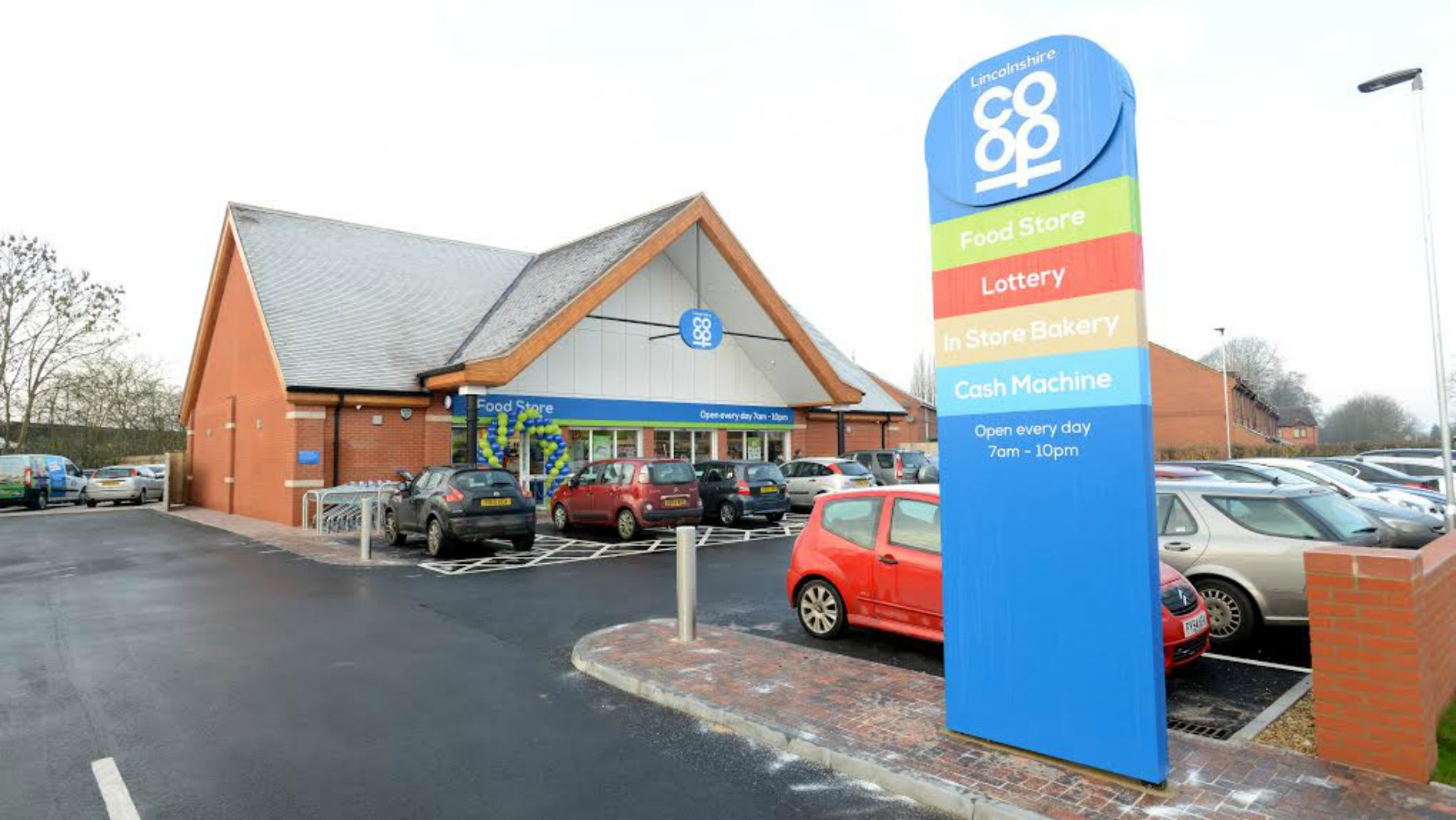 Growth across the business has meant Lincolnshire Co-op has recorded a strong half year result, with sales and profits up across the board.
Successful trading across Lincolnshire Co-op's businesses during the half year saw group trading surplus go up to £10 million from £9.6 million last year. An employee profit share equivalent to 80% of a week's wage has been paid to staff.
Total sales for the company rose from £143 million to £146.8 million in the first half of the Society's financial year, based on figures of the previous year. Food sales also saw a growth of 6.6% with Lincolnshire Co-op's own bakers, Gadsby's, based in Southwell, recording a 7.8% increase.
There was also more than 2.6 million prescriptions issued by pharmacies, which showed an increase of 4.7%.
The Co-op branches provided a wide range of health services throughout the year, including NHS Medicines Use Reviews and NHS New Medicine Service appointments, flu vaccinations, health check and stop smoking clinics.
In just half a year, more than 8,000 patients used these services. Over 12,500 people also enjoyed holidays or breaks booked by the Society's travel branches, which saw sales grow.
The Society's 2,860 employees also collect money for different charity partners. Almost £113,000 was donated to the Teenage Cancer Trust in January, and staff are now fundraising for local branches of the MS Society.
Post offices in the area also continue to be a key community service, and in this period, Lincolnshire Co-op branches carries out more than 2.4 million transactions.
Large-scale projects led by Lincolnshire Co-op made progress in the half year. Planning permission was granted for the first phase of the Cornhill Quarter project – which will see part of Lincoln city centre transformed – and major work is set to begin on site this summer.
Another projects brought forward this year was a library, which was created inside the Spilsby Food Store in January. The Society also took over the running of a library in Holbeach alongside a group of volunteers from the community.
Construction has also begun on the Boole Technology Centre, which will house innovative businesses, which is part of the Lincoln Science and Innovation Park off Beevor Street in Lincoln, which the Society co-founded with the University of Lincoln.
Ursula Lidbetter, Chief Executive said: "Our team works hard to make Lincolnshire Co-op a successful business – providing excellent services, value for money and great offers in outlets conveniently located where our members and customers live and work.
"Our colleagues' efforts enable us to record a strong result, which in turn means we can pay our members dividend, share our profits with the community and invest in our services, as well as wider schemes to benefit the local area.
"We're looking forward to keeping up the good work and we hope to have more positive news to share at the end of our financial year."
---
For more business news from across Lincolnshire delivered in your inbox every Friday, subscribe to the Lincolnshire Business magazine.