May 17, 2016 10.03 am
This story is over 90 months old
Lincolnshire grandad with broken neck died after waiting three hours to go to hospital
A furious Lincolnshire daughter has described a "catalogue of failings" by emergency services which she claims caused her father unnecessary suffering in his final hours. Cattery owner Liz Burman submitted an official complaint to East Midlands Ambulance Service (EMAS) over the treatment and service provided to her late father, John Geoffrey Leigh, including what she…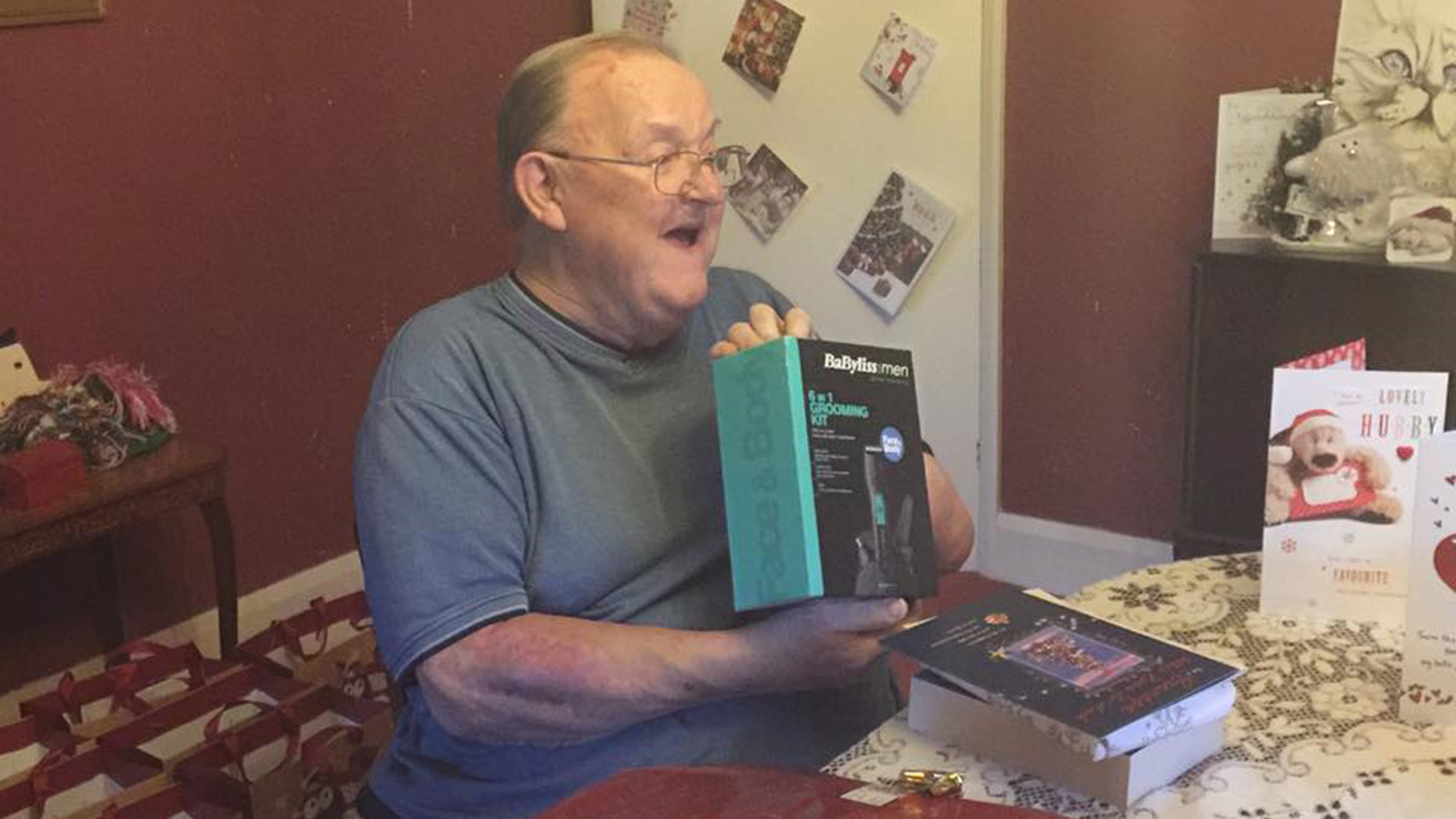 A furious Lincolnshire daughter has described a "catalogue of failings" by emergency services which she claims caused her father unnecessary suffering in his final hours.
Cattery owner Liz Burman submitted an official complaint to East Midlands Ambulance Service (EMAS) over the treatment and service provided to her late father, John Geoffrey Leigh, including what she says was a three and a half hour wait for him to be rushed to hospital while he was lying on the floor in agony.
John died at Lincoln County Hospital on April 1, aged 82, a day after injuring his neck following a fall.
An inquest will be held in Lincoln later this year.
Liz's daughter, 17-year-old Keeley, found her grandfather, and an ambulance was called for just after 1pm on March 31.
She explained a LIVES first responder was sent to the scene, and radioed for a trained paramedic, who attended within 20 minutes.
Conscious and with a bed holding his head off the floor, Liz claims that the paramedic moved the bed, causing John's head to smack against the floor, leaving him in excruciating pain.
Liz, 50, said: "We were horrified at what the paramedic was doing. My dad let out a dreadful groan and was slapped down onto the floor, with blood congealing in his mouth.
The paramedic then said 'I bet that smarted a bit', which was shocking.
"Dad was then put on his back which was the wrong thing to do as his oxygen levels began to fall."
She told The Lincolnite an ambulance arrived two hours later and John was given painkillers.
However, Liz claims that the all-female crew said that they could not lift him, and that they needed a bariatric ambulance, used for severely obese patients.
Liz said that a suitable ambulance finally showed up at the house in the village of Lea at 4.20pm.
Even then John was supported by blocks as he was lifted into the ambulance, as Liz claims that the paramedics said that they did not have a neck brace that was large enough for him.
John was treated on the Shuttleworth Ward at Lincoln County Hospital but passed away the following day at 4.10pm.
Following her father's death, Liz wrote a letter to EMAS and United Lincolnshire Hospitals NHS Trust, outlining her displeasure at the service provided, and the perceived lack of dignity the family received at Lincoln County Hospital.
She said: "I'm very angry with EMAS, who made out that my dad was incredibly obese which he wasn't, he was about 17 or 18 stone, and the paramedic clearly did not do his job properly.
"Nearly three and a half hours for an ambulance is a disgrace."
An investigation was launched by the ambulance trust, who apologised to Liz in for their inability to respond sooner.
However, they defended the actions of the paramedic, stating he was unable to assess John due to the location of the bed, and that he acted with "good intent".
The letter also stated that two double crew ambulances were needed to safely move John from the house because of his size.
A spokesperson for EMAS added: "We carried out an investigation into Mrs Burman's concerns and provided a detailed response on our findings.
"In our letter, we also offered Mrs Burman our sincere apologies for the distress and anxiety caused.
If she feels we have not provided a suitable explanation on the issues she raised, we will be happy to review our findings.
ULHT has yet to respond to Liz.
However, Michelle Rhodes, Director of Nursing at the trust, told The Lincolnite: "We are deeply sorry to hear about the concerns raised by Mrs Burman and would like to offer our condolences to her on the death of her father.
"Although we are not able to comment on individual cases, we would like to make it clear that we strive to provide quality, safe and dignified care to every patient cared for in our hospitals.
"We will of course investigate the complaint and talk to the family as soon as possible. We'd like to thank the family for raising it with us."