Lincolnshire man has melon-sized tumour removed from his neck
A retired Lincolnshire man who lived with a tumour the size of a melon on his neck for more than 20 years has undergone surgery to remove it at hospital. Ian Crow, 66, of Ashby, underwent surgery at Scunthorpe hospital to remove the lump which weighed 1.2kg and is believed to be the third largest…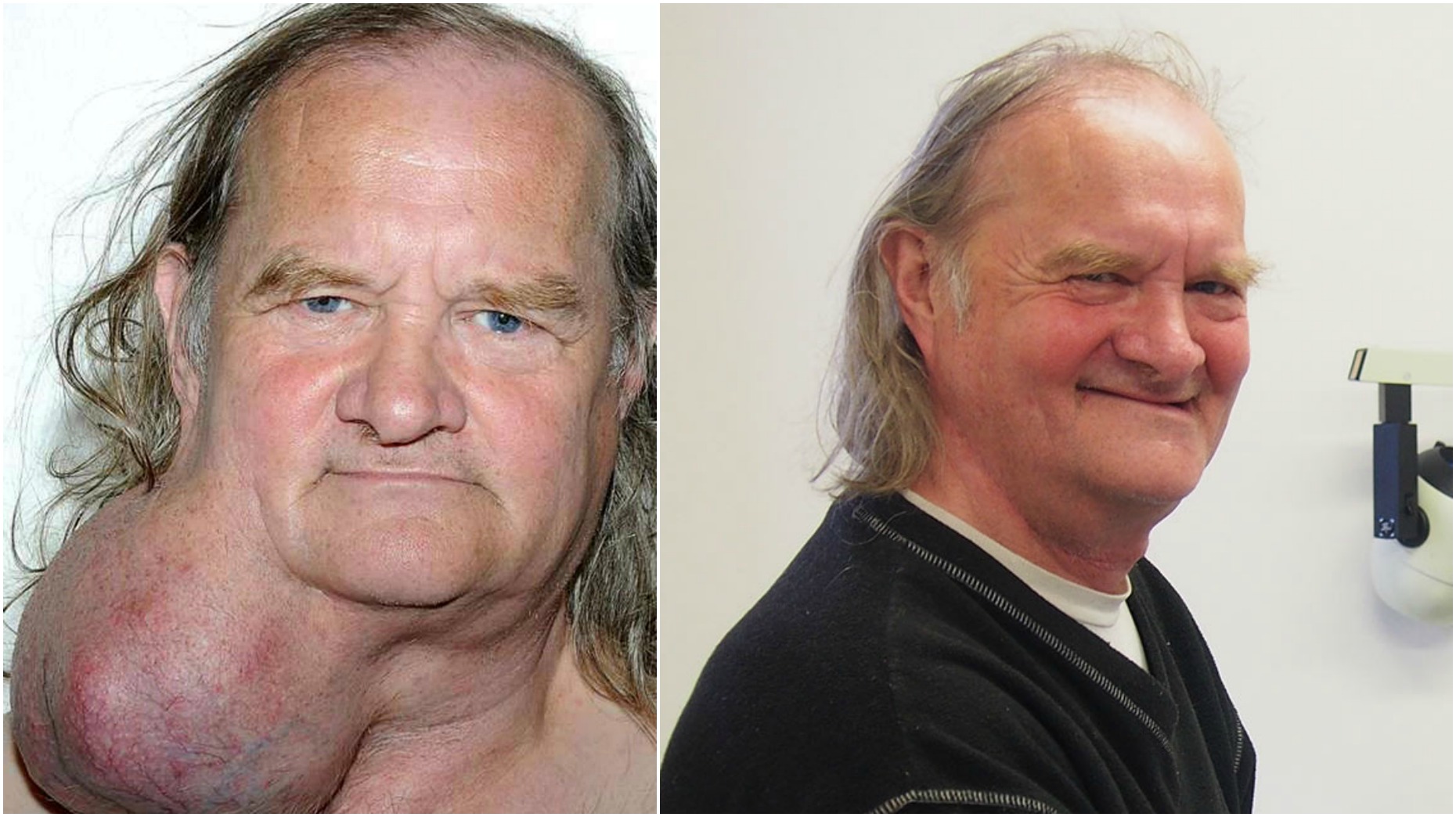 A retired Lincolnshire man who lived with a tumour the size of a melon on his neck for more than 20 years has undergone surgery to remove it at hospital.
Ian Crow, 66, of Ashby, underwent surgery at Scunthorpe hospital to remove the lump which weighed 1.2kg and is believed to be the third largest in the world of its kind.
He had lived with the slow growing tumour for 24 years and described it as "a part of him".
After a biopsy test and a number of scans, Ian underwent a two-hour operation to remove the tumour.
He said: "It started growing in 1992 but I'd got used to it after all those years, it was a part of me that grew with me.
"I'd come to accept it but in the end I did get fed up of it and wanted it removing. It never hurt, I was able to sleep fine and the only time it really bothered me was in the summer.
When I got to retirement age though I felt it was time for it to go.
Ian's surgeon, Ganapathy Dhanasekar, ENT and thyroid consultant, said: "The tumour was what we call a pleomorphic adenoma, which is a benign tumour of the parotid salivary gland.
"It was a slow growing tumour, the size of which presented us with quite a challenge.
I'm pleased that he is happy with the result. It was a challenge, but it all went very well and the scar is healing nicely and the most important thing is that the tumour was benign.
"He doesn't need any more treatment now and it was great to be able to offer this treatment locally for him."
Dr Dhanasekar was assisted in the procedure by Stephen Crank, maxillofacial consultant at Hull and East Yorkshire Hospitals NHS Trust.