May 12, 2016 3.26 pm
This story is over 67 months old
Lincolnshire Police conduct "general enquiries" into alleged Conservative election irregularities
Lincolnshire Police have confirmed that they are carrying out "general enquiries" into allegations of irregularities in general election spending by the Conservative Party. Nine police forces across the UK are conducting investigations into whether election spending for some Conservative candidates was not properly recorded. This follows a four month probe by Channel 4 News into…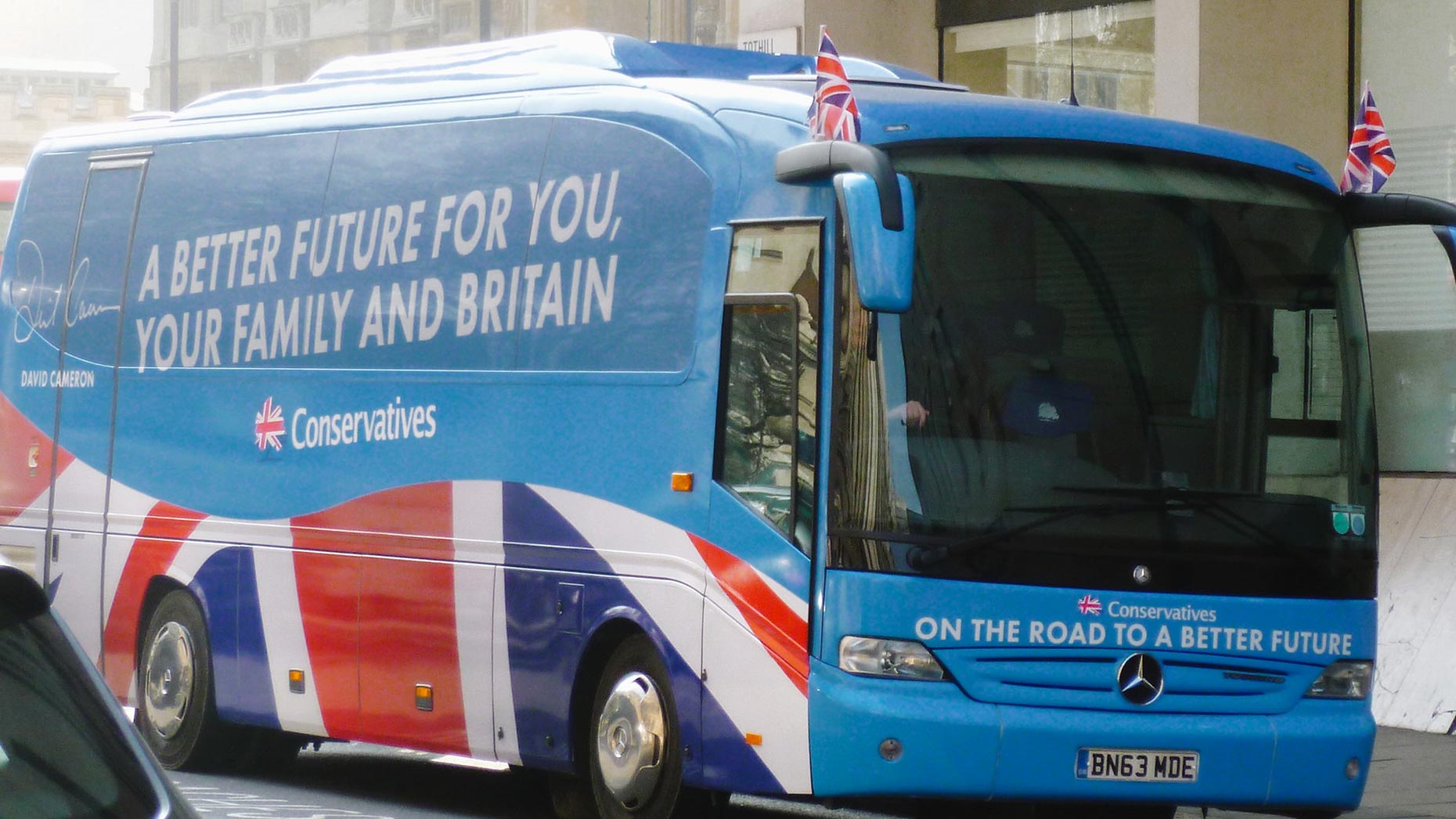 Lincolnshire Police have confirmed that they are carrying out "general enquiries" into allegations of irregularities in general election spending by the Conservative Party.
Nine police forces across the UK are conducting investigations into whether election spending for some Conservative candidates was not properly recorded.
This follows a four month probe by Channel 4 News into alleged abuse of election rules in the 2015 general election and three by-elections in 2014.
Channel 4 has calculated that 33 constituencies are potentially involved, including Lincoln and its current MP Karl McCartney.
Particular attention has been brought to the Conservative Party's "BattleBus 2015" campaign, which saw activists bussed to 29 marginal constituencies in England.
A spokesperson for Lincolnshire Police said: "We are aware of recent media reporting regarding allegations of irregularities in the election expenses of the Conservative Party and some of their candidates in the general election 2015 and three by-elections in 2014.
"We can confirm that we are carrying out general enquiries, but we will not be commenting further until they are complete."
Just a week ago, Inspector Ian Jarman told The Lincolnite: "Lincolnshire Police has received contact from the public in regards to allegations over declared expenses at the 2015 election.
"At this moment Lincolnshire Police are not carrying out an investigation.
"We are not able to comment upon such speculation."
A formal investigation is not believed to have been launched by the force at this moment.
BattleBus in Lincoln
An investigation by Channel 4 News revealed that the Conservatives spent more than £38,000 on accommodation for activists touring the country on its BattleBus 2015 campaign.
The BattleBus campaign visited 29 marginal seats across the Midlands, South West and North West, including Lincoln, with the Conservatives going on to win 22 of them, key to them securing an overall majority in the House of Commons.
In Lincoln, Conservative candidate Karl McCartney went on to defeat Labour's Lucy Rigby by 1,443 votes, an increase on his majority of 1,058 from 2010.
McCartney declared a total of £12,628.68 in the short campaign for the election, more than any other candidate but well inside the spending limit of £13,136.28.
This included staff costs, advertising, the hiring of a PA system and correx posters, and other standard election items such as rosettes and magnetic signs.
No mention was made of the BattleBus, which arrived in Lincoln on May 4, the same week as the election.
Conservative Party HQ blamed "an administrative error" for failure to declare some of the money in its national spend, but insisted that it should be not part of the spending for local candidates.
However, if the cost of the buses and hotels in the Midlands should be declared as local expenses – according to Channel 4's calculations working out on average at £2,045 for each constituency visited – then the total spending for McCartney exceeds the limit.
Channel 4 has estimated that McCartney overspent by over £1,500 if the BattleBus (including hotel costs, the cost of hiring coaches, the cost of coach livery wrapping and unwrapping, and known staff salaries) is counted as part of the local spend.
Court order
The deadline for any prosecutions is one year from the date of any offence.
Representatives from the Electoral Commission, Crown Prosecution Service (CPS) and police met on May 4 at the request of the Commission, to consider applying for an extension to the time limit available to pursue criminal prosecutions.
The Commission has also applied for a court order to make the Conservatives hand over documents relating to its investigation into claims of a breach of election rules.
Making a false spending declaration in an election carries a punishment of up to a year in prison and/or an unlimited fine.
Anyone found guilty is also barred from running in a general election or holding any elected office for three years.
---
The Lincolnite contacted Karl McCartney asking whether he has been approached in relation to the allegations. He has not commented at the time of publication.