Yvonne Bodger appointed as new Mayor of Lincoln
Conservative city councillor Yvonne Bodger has been sworn in today as the 810th Mayor of Lincoln. The 13th female mayor for the city, who was described as an "inspirational lady" by the rest of the council, has chosen the British Heart Foundation as her charity for the year. Yvonne moved to Lincoln in 1966 from…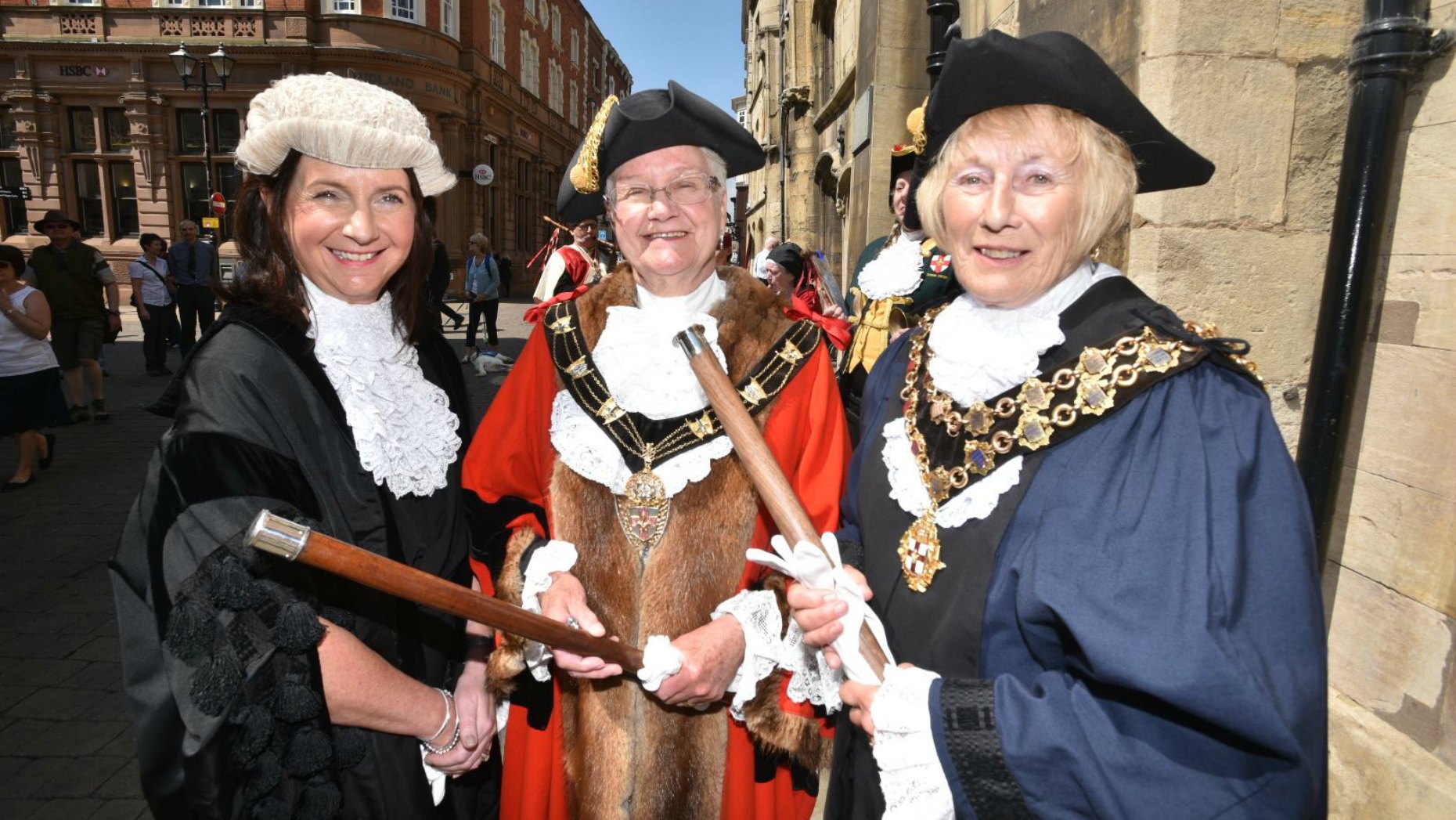 Conservative city councillor Yvonne Bodger has been sworn in today as the 810th Mayor of Lincoln.
The 13th female mayor for the city, who was described as an "inspirational lady" by the rest of the council, has chosen the British Heart Foundation as her charity for the year.
Yvonne moved to Lincoln in 1966 from the village of Eastville, near Spilsby, where she went to school.
In the last 50 years, she has been involved as a volunteer in hospitals, schools and playgroups, the director of the YMCA and a councillor for both the city and county council.
She has returned to the council as a councillor for the Minster ward following a two-year absence, after being narrowly defeated in the 2014 council elections.
Yvonne Bodger replaces fellow Conservative Andrew Kerry in the role, who was re-elected in the Hartsholme ward in the City of Lincoln Council elections on May 5.
Mayor, Yvonne Bodger said: "It has been a privilege and an honour to be elected as the 13th lady mayor for the city.
"The British Heart Foundation is personal to many of the members of the council, we all have a reason for appreciating the work they do.
"I understand it will be a lot of hard work but I am used to hard work. I look forward to the year ahead."