May 24, 2016 1.42 pm
This story is over 90 months old
Next gear for Lincoln transport scheme after £500k funding boost
Lincolnshire County Council's Access Lincoln project has received a £500,000 funding boost to continue its work until 2017. The scheme, which encourages the use of public transport and improves walking and cycling facilities in the LN6 area was awarded the funding from the Department for Transport's Sustainable Travel Transition Year Fund. Together with financial support from a variety…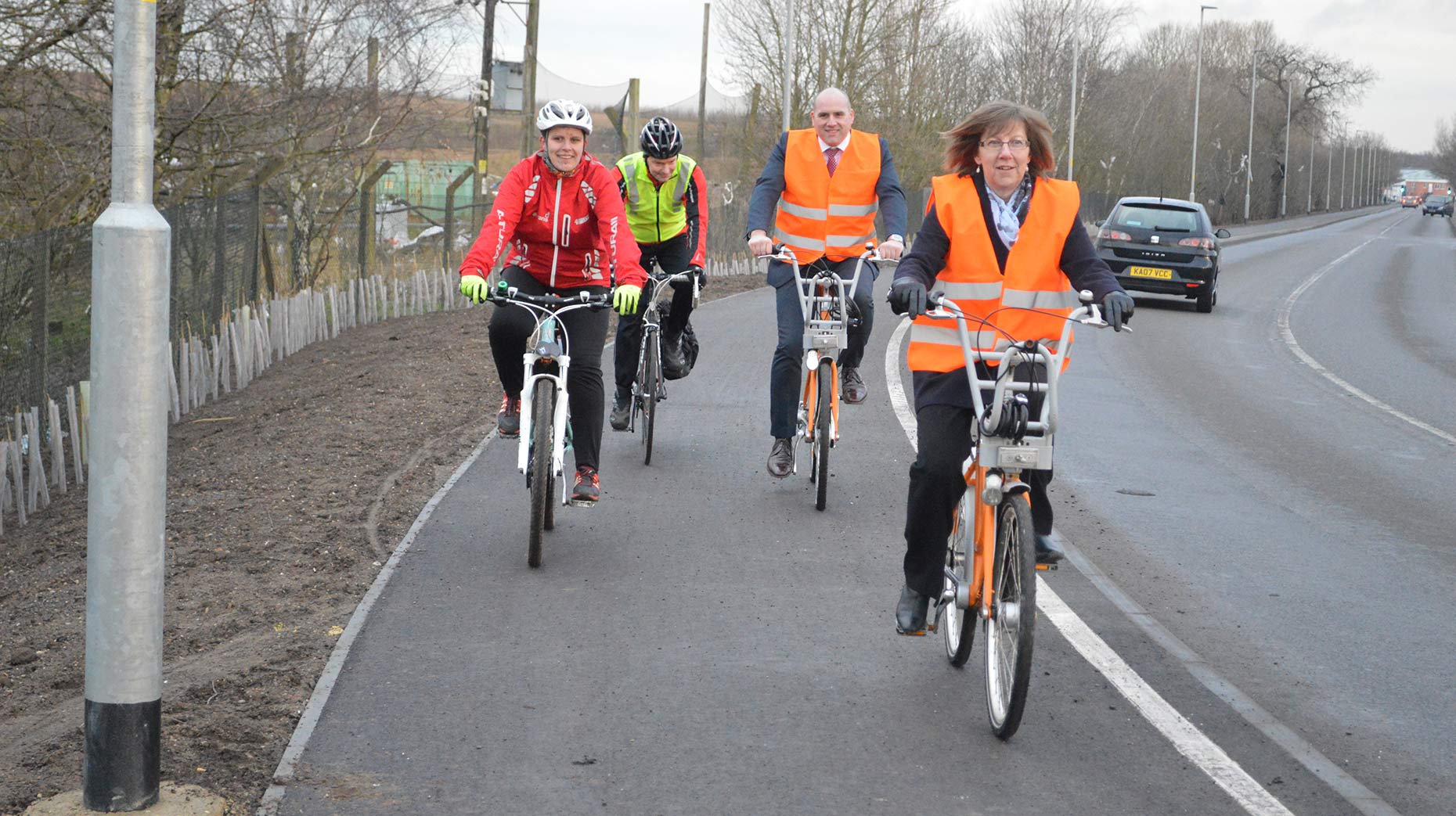 Lincolnshire County Council's Access Lincoln project has received a £500,000 funding boost to continue its work until 2017.
The scheme, which encourages the use of public transport and improves walking and cycling facilities in the LN6 area was awarded the funding from the Department for Transport's Sustainable Travel Transition Year Fund.
Together with financial support from a variety of partners, the DfT funding will double to nearly £1 million.
Over the next year the project will focus on helping jobseekers, apprentices and young people access employment, training and education opportunities, stimulating economic growth and building relationships with local businesses.
Working with unemployed people who have received a job offer, the project will help to find solutions to any transport problems they have and seek to find solutions such as help with public transport or the loan of a bicycle.
The Wheels to Work scheme will also be expanded to provide more scooters on a subsidised lease to people with no transport to work, training or education.
As Access Lincoln, formerly Access LN6, continues to provide alternative travel choices for people in and around the city, it will upgrade 12 hirebike stations and create eight new stations taking the total to 27 stations across Lincoln and Hykeham.
A small-scale 'park and ride a bike, bus and train' scheme will all be trialled over the next year.
Since it was established in 2013, the project has encouraged people to use buses and trains by helping to improve facilities at local stations and increase the number of trains stopping at local stations such as North Hykeham.
New walking and cycling facilities have in the LN6 area, cycle training and work with local communities, businesses and schools alongside the introduction of the city's hirebike scheme have all seen the number of cyclists double on some routes in the area.
Executive member for highways and transportation, Councillor Richard Davies, said: "It is fantastic news that once again we have been awarded DfT funding for the successful Access Lincoln.
"The project demonstrates our continued commitment to creating travel opportunities for all, supporting economic growth and reducing Lincoln's carbon footprint. There are some exciting things planned for the coming year."