May 31, 2016 3.08 pm
This story is over 67 months old
Shadow Foreign Secretary Hilary Benn makes case to remain in EU in Lincoln visit
Shadow Foreign Secretary Hilary Benn has described remarks from Lincoln MP Karl McCartney that the number of school-age migrants arriving in the UK from Europe is causing a burden on schools and housing as "very regrettable". The Labour MP for Leeds Central visited uphill Lincoln on Tuesday, May 31, to talk to local residents and…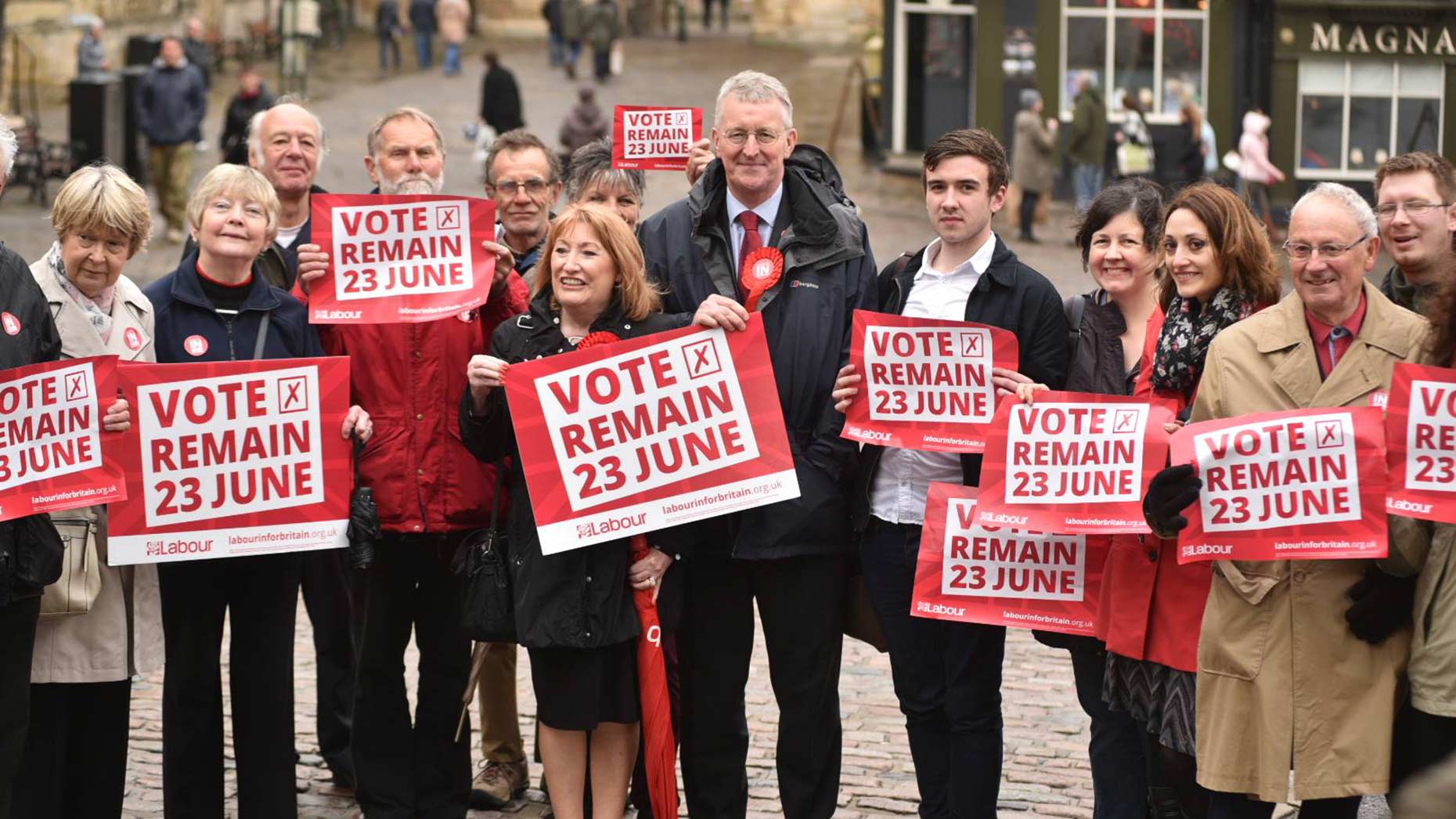 Shadow Foreign Secretary Hilary Benn has described remarks from Lincoln MP Karl McCartney that the number of school-age migrants arriving in the UK from Europe is causing a burden on schools and housing as "very regrettable".
The Labour MP for Leeds Central visited uphill Lincoln on Tuesday, May 31, to talk to local residents and businesses about the benefits of remaining in the European Union ahead of the referendum on June 23.
He said: "Being in the European Union has given us jobs, investment and growth, it's protected workers' rights, it gives us security, it gives Britain influence in the world, it's brought peace to the continent of Europe, and for me most importantly, this is a decision about the next generation.
"We've seen the world change a great deal in my lifetime, and it will continue to do so. The way we will help our children and grandchildren is by working together with our neighbours in Europe."
The Shadow Foreign Secretary was asked by The Lincolnite about how the European Union has responded to the refugee crisis, and to respond to claims by McCartney that child migrants coming to the UK had placed "even more pressure on our schools, health service and housing."
Benn added: "One of the tragedies of the Syrian civil war is that unaccompanied children have found themselves in Europe.
"As a parent with four children, if children are being forced to flee their homes and are vulnerable to people doing them harm, then the moral responsibility as a society is to care for them – wherever they come from.
I think those remarks are very regrettable if that's what he said.
"The truth is, if we're going to deal with flows of refugees that have been displaced through conflicts like in Syria, we're in a much stronger position if we're working with our neighbours than individually."