Air ambulance charity await new Lincolnshire ambucopter
Lincolnshire and Nottinghamshire Air Ambulance is set to take delivery of a new AgustaWestland AW169 helicopter later this summer at their base on RAF Waddington. The new state-of-the-art AW169, which will replace the charity's current MD902 Explorer helicopter, is a top-of-the-range model at the forefront of Helicopter Emergency Medical Service (HEMS) operations. It will enable…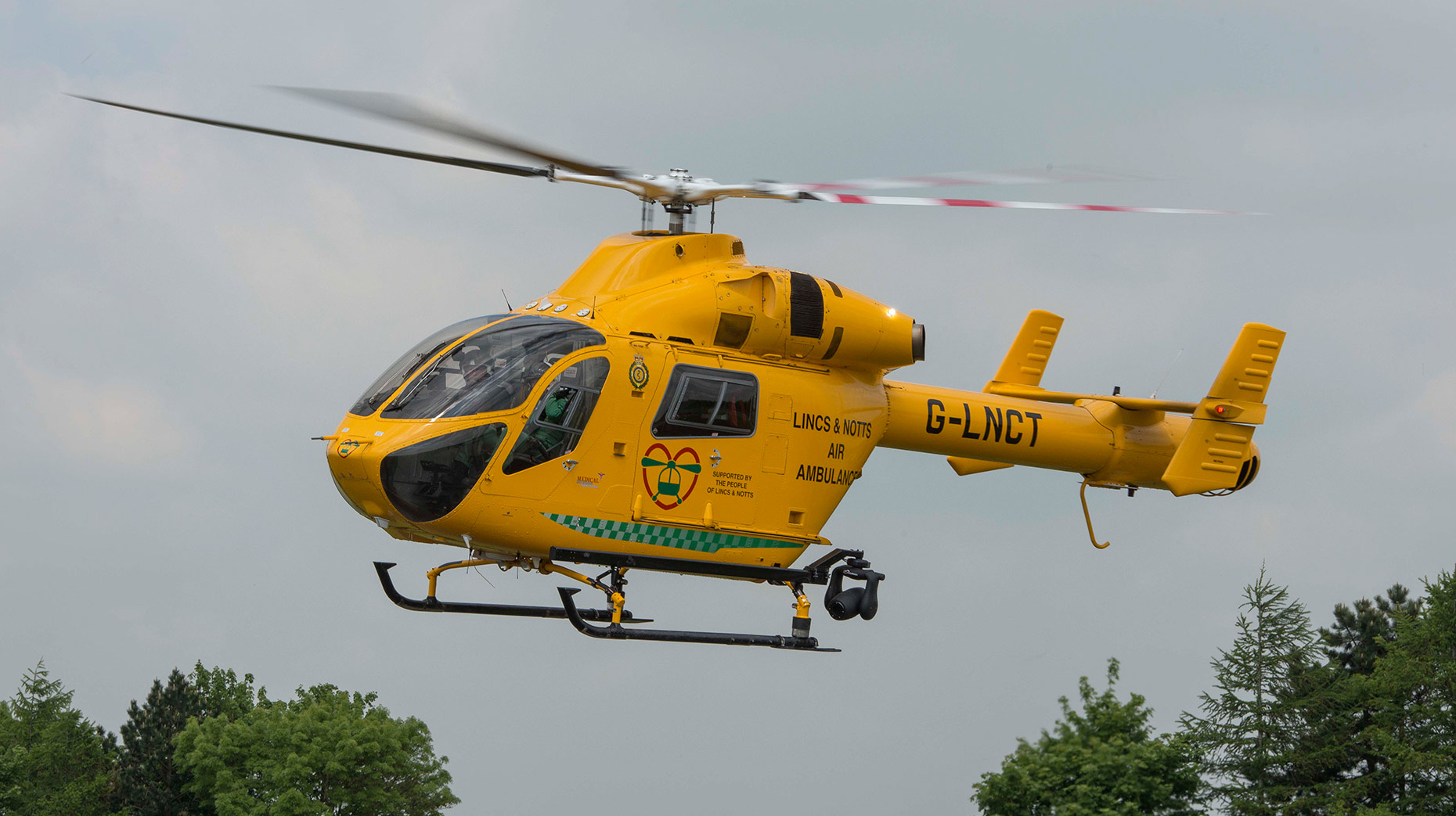 Lincolnshire and Nottinghamshire Air Ambulance is set to take delivery of a new AgustaWestland AW169 helicopter later this summer at their base on RAF Waddington.
The new state-of-the-art AW169, which will replace the charity's current MD902 Explorer helicopter, is a top-of-the-range model at the forefront of Helicopter Emergency Medical Service (HEMS) operations.
It will enable the charity to provide the best possible critical care to patients.
A much larger cabin area will give the Critical Care Team 360° access to the patient to provide time-critical interventions during flight.
The AW169 can reach patients and hospitals more quickly due to a greater maximum cruising speed of 185mph.
Since its flying operations began in 1994, Lincolnshire and Nottinghamshire Air Ambulance has been called upon for more than 17,200 missions.
Lincolnshire and Nottinghamshire Air Ambulance have also launched a competition for primary school children to name to new helicopter.
Your chance to name the helicopter
The new helicopter will still use its registration number: G-LNAC, which stands for Lincolnshire and Nottinghamshire Air Ambulance Charity, and will still use the call sign Helimed 29 Alpha when flying to a medical emergency.
The best entry will win a family visit to the Air Ambulance base at RAF Waddington and a goodie bag.
The deadline for entries is Sunday, July 31.
To enter the competition, email [email protected] with the chosen name and why the name was chosen in no more than 50 words.