June 30, 2016 12.18 pm
This story is over 89 months old
'EU funded research at risk', say Lincoln university union reps on strike
University and College Union representatives on strike in Lincoln say the education sector is "under assault", arguing pay inequalities are increasing. They also voiced concerns over the potential loss of EU research funding. Members of UCU formed picket lines at University of Lincoln entrances on Thursday, June 30 as part of a series of strikes…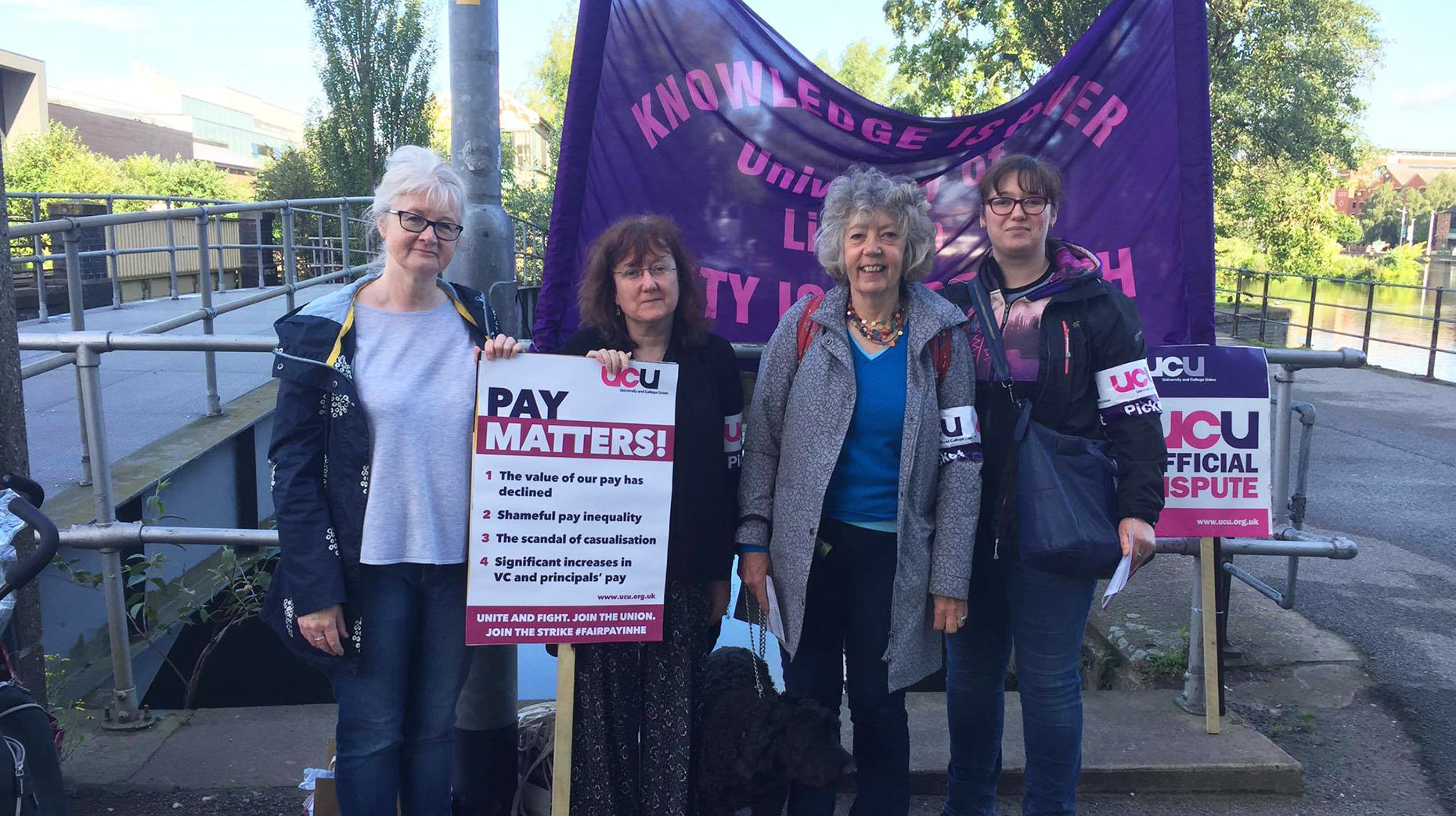 University and College Union representatives on strike in Lincoln say the education sector is "under assault", arguing pay inequalities are increasing. They also voiced concerns over the potential loss of EU research funding.
Members of UCU formed picket lines at University of Lincoln entrances on Thursday, June 30 as part of a series of strikes over fair pay.
Groups said since 2009 the cumulative loss to pay (compared to rises in RPI) is 14.5%. They also state there is a gender pay gap of 12.6% amongst academic staff in 2013/14.
UCU Lincoln branch Chair Carole Ray said: "Part of it is about pay and the fact that our pay isn't keeping up with inflation while vice chancellors' pay is going up significantly higher than ours is. But it's also about the casualisation of staff and the impact that has on the quality of education for our students.
"We will reach the stage where people don't want to do their job anymore.
Aileen Morri, the UCU Trade Union Learning Rep at the University of Lincoln said: "Education has been under assault for some time now. Education has become more and more managed. You've got teachers who are working against the clock, all the time trying to do all the administration and extra curricular stuff and it's no different with us.
"The whole sector has been turned into some kind of market. Education isn't for sale. You can see the academisation of the sector."
EU funding concerns
Carole added: "A lot of people are concerned about the impact the Brexit vote might have on recruitment of students from the EU, and also, probably more significantly, the impact that it will have on research, because there's a lot of research which is funded by the EU.
"What our access will be to those funding streams is unknown. Millions of pounds of funding are potentially at risk at the moment."