June 15, 2016 5.06 pm
This story is over 66 months old
Firefighters gift Lincoln man fryer after three fire scares
Lincolnshire firefighters have gifted a Lincoln man a new deep fat fryer after his old one caused three fire scares. Reg Esberger, 88, received a surprise visit from Lincolnshire Fire and Rescue on Tuesday, June 14. Following three deep fat fryer fire scares in the past few months, Lincolnshire Fire and Rescue have gifted Reg a new appliance to…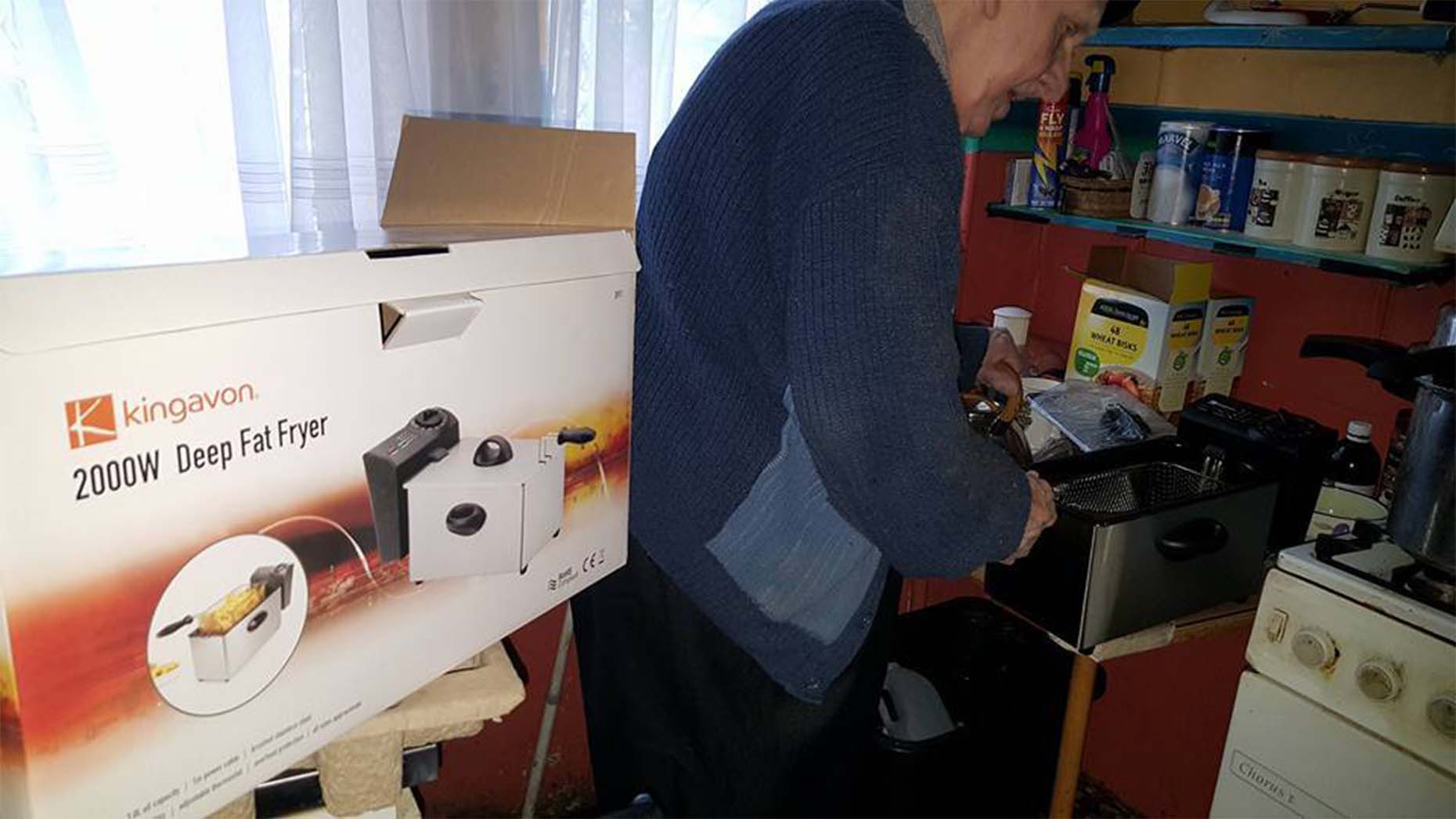 Lincolnshire firefighters have gifted a Lincoln man a new deep fat fryer after his old one caused three fire scares.
Reg Esberger, 88, received a surprise visit from Lincolnshire Fire and Rescue on Tuesday, June 14.
Following three deep fat fryer fire scares in the past few months, Lincolnshire Fire and Rescue have gifted Reg a new appliance to replace his old model.
The fire services were called to Reg's house on Goldsmith Walk on Monday, June 13 after smoke from his deep fat fryer triggered his fire alarm, alerting the services before Reg even realised he had left the fryer on.
Lincolnshire Fire and Rescue decided to go the extra mile with Mr Esberger by not only disposing of his old model to prevent further issues, but by also giving him a brand new deep fat fryer.
Members of the Facebook page, "Your probably from Lincoln if…" were very happy with the fire services care and commitment to Reg with the post, by Reg's neighbour Micky Richards, receiving over 1300 "likes".
Micky praised the services for their "brilliant gesture" and said:
"It goes to show what a lovely city we live in".
He finished by saying "10/10 service. Brilliant".
The crew even offered to buy Mr Esberger fish and chips on the night of the incident, but unfortunately were called out on another job. They look forward to treating him to a meal in the future.
Kenny McLaughlin, who attended Reg, left a message on the post.
Do you have a story where Lincolnshire Fire and Rescue service have gone above and beyond to help you or somebody you know? Contact The Lincolnite on [email protected] to tell us more.