Help4Hugo: Fund opened for loveable Lincoln school boy with terminal illness
The family of Lincoln school boy, Hugo Hart, four, have set themselves a £10,000 fundraising target after he was diagnosed with a terminal condition called Duchenne Muscular Dystrophy. Duchenne is a recessive form of muscular dystrophy, affecting around one in 3,600 boys. The condition results in muscle degeneration and premature death. Hugo lives in Lincoln…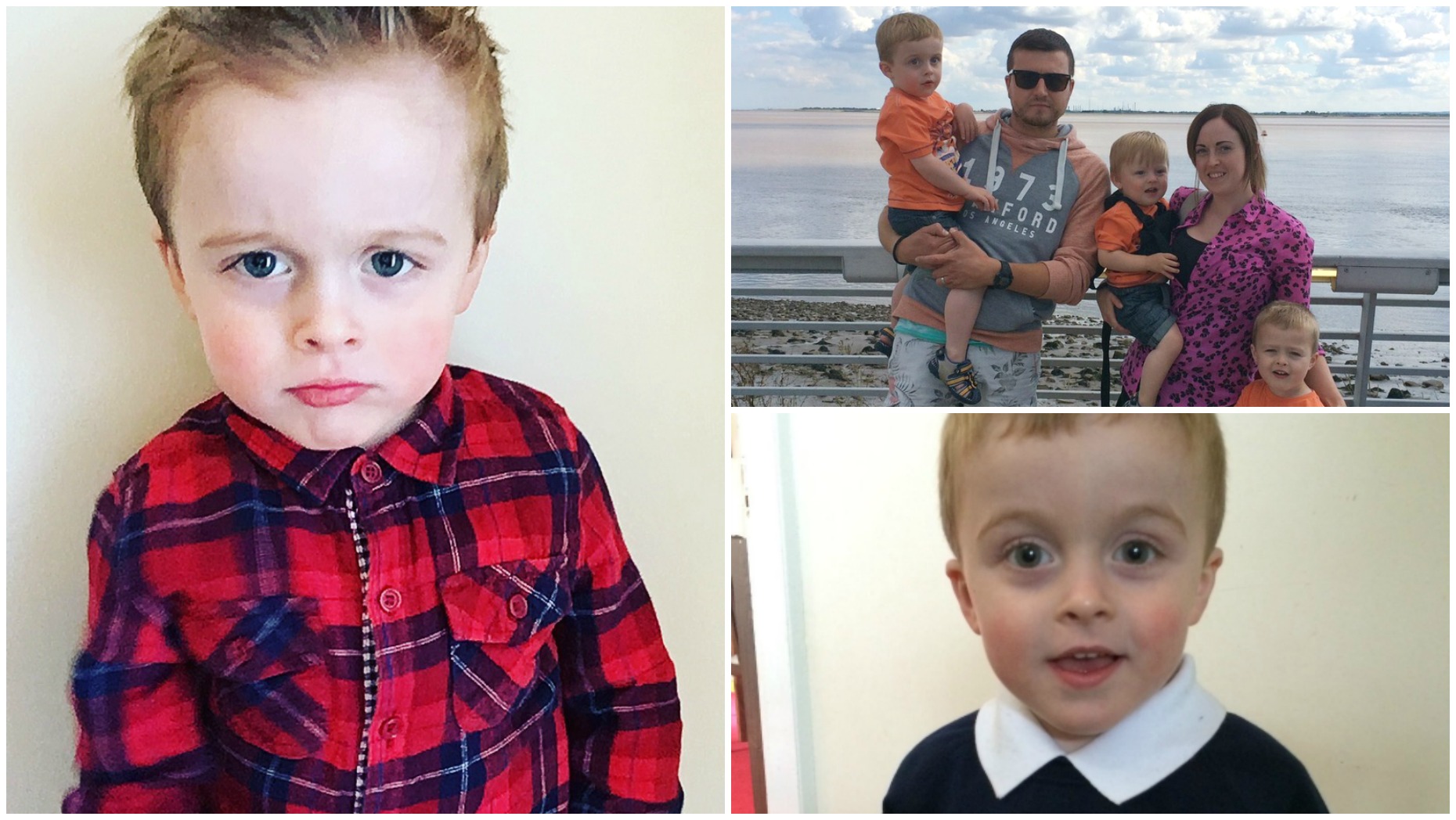 The family of Lincoln school boy, Hugo Hart, four, have set themselves a £10,000 fundraising target after he was diagnosed with a terminal condition called Duchenne Muscular Dystrophy.
Duchenne is a recessive form of muscular dystrophy, affecting around one in 3,600 boys. The condition results in muscle degeneration and premature death.
Hugo lives in Lincoln with mum, Katie Hart, 31, a teaching assistant at Hartsholme Academy, dad, Danny Hart, 34, a teaching assistant at Kisimul School and two brothers, Riley, five and Jasper, two.
Hugo was diagnosed with the condition just after his fourth birthday and doctors predict that he will be wheelchair bound by the age of 10, if not sooner.
Hugo's DNA results revealed that the gene fault he is affected by only affects 6% of the Duchenne community and has left Hugo with the life expectancy of 25 years old.
Duchenne has very clear symptoms but it's unfortunately not a well known condition. Some children are not diagnosed until they are seven or over.
The symptoms include:
Late walking
A gowers sign (using hands to push up on legs to be able to stand up)
Very large calves
Unable to run/jump/climb
Walks with a waddling gait
Can't climb stairs.
Often learning difficulties are associated with Duchenne
The family have set up a gofundme page, donations from which will go towards research in emerging treatments for the as-yet incurable disease.
They also want to give him life experiences and quality time with his family.
So far they've raised over £6,500.
Katie said: "Hugo has always struggled with hitting development milestones since birth. He didn't walk until just after his 2nd birthday.
"After his younger brother became more physically able than him, we started to worry even more.
"It wasn't until he'd just turned four that he was diagnosed with hypermobility.
He was referred to the paediatrician, which we thought was to just confirm the hyper mobility, when he was diagnosed with Duchenne, which was a huge, unexpected shock.
"We've since had to have his brothers tested, thankfully they are both fine.
"We are hoping to raise awareness of the condition so more parents can identify the signs"
The family have also set up a blog and Facebook page to raise awareness of the condition.