Lincoln animal rights group to stage 'anonymous' veganism demo
A group of 'faceless' activists will be playing an animal rights documentary on tablets and laptops to passers by this weekend in Lincoln, encouraging them to consider veganism. The demo will be staged on Cornhill Pavement, outside the Lush store, from 12.30pm until 4.30pm on Saturday, June 18. Members of the Lincoln group, which now has…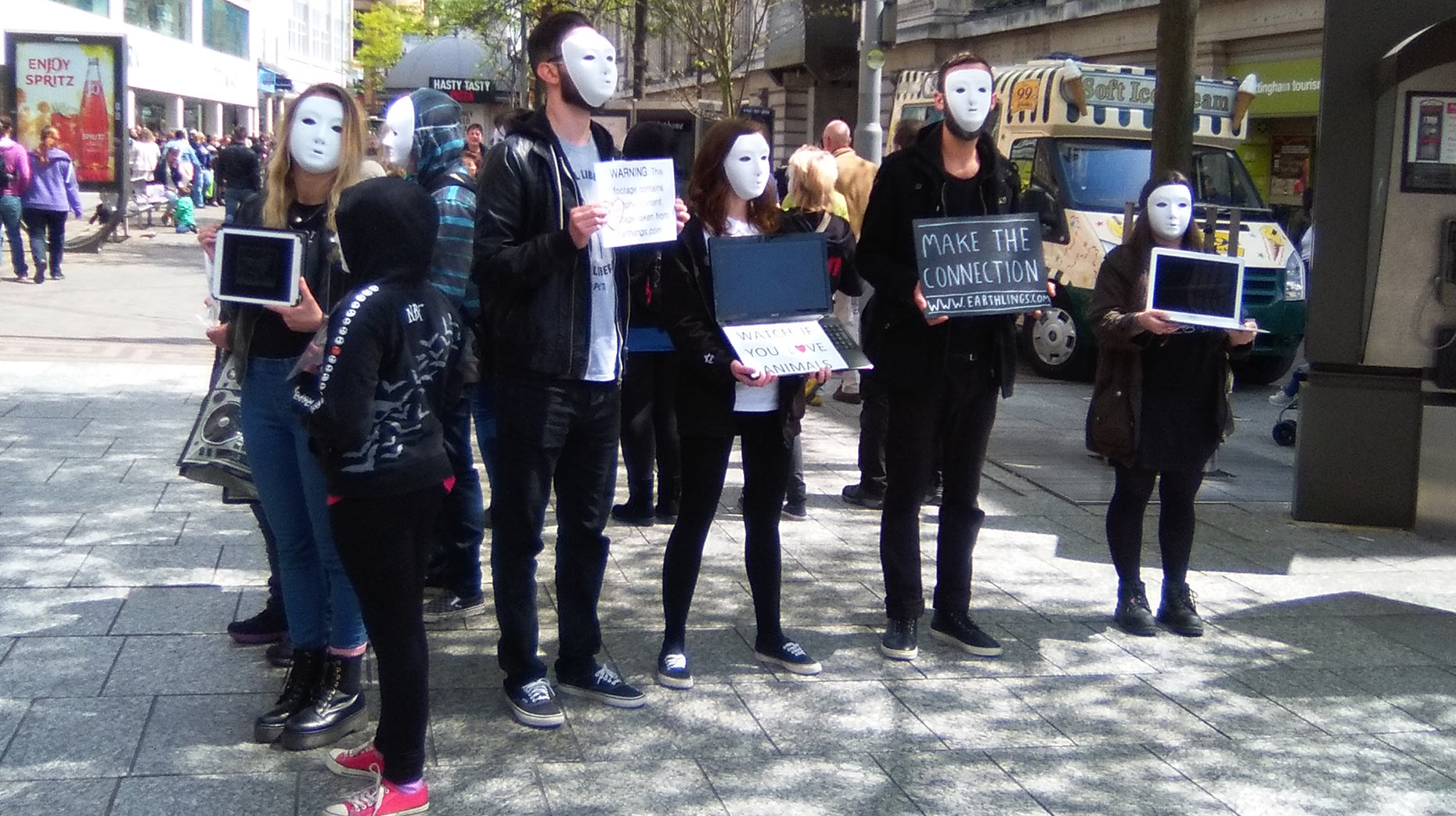 A group of 'faceless' activists will be playing an animal rights documentary on tablets and laptops to passers by this weekend in Lincoln, encouraging them to consider veganism.
The demo will be staged on Cornhill Pavement, outside the Lush store, from 12.30pm until 4.30pm on Saturday, June 18.
Members of the Lincoln group, which now has 250 members, will be wearing white masks while playing the 2005 documentary film Earthlings.
The film criticises humanity's use of animals as pets, food, clothing, entertainment, and for scientific research, including footage of practices of food industries.
Co-founder of the group Amanda Kingston said: "We'll be showing the film and demonstrating in white masks so we remain anonymous. That way the focus will be on the film and its message to promote veganism.
"I hope that through our demonstration people will realise that there are other options. We don't need to eat meat to survive. I decided to become vegan two years ago when my son showed me a video of a dolphin slaughter in Japan.
"People can come and support us and find out more that the demo. They can also join the group on Facebook."
People will also gather on Lincoln High Street (outside HMV) from 12.30pm on Saturday,  before a silent march in tribute to the victims of Orlando shootings this week.