Lincoln councillors to decide on plans for temporary bus station on Tentercroft Street
Councillors on City of Lincoln Council's planning committee will consider plans to erect a temporary city centre bus station on Tentercroft Street for up to two years. The temporary facility would be used while work is carried out to demolish the existing bus station as part of approved plans for the £30 million Lincoln Transport…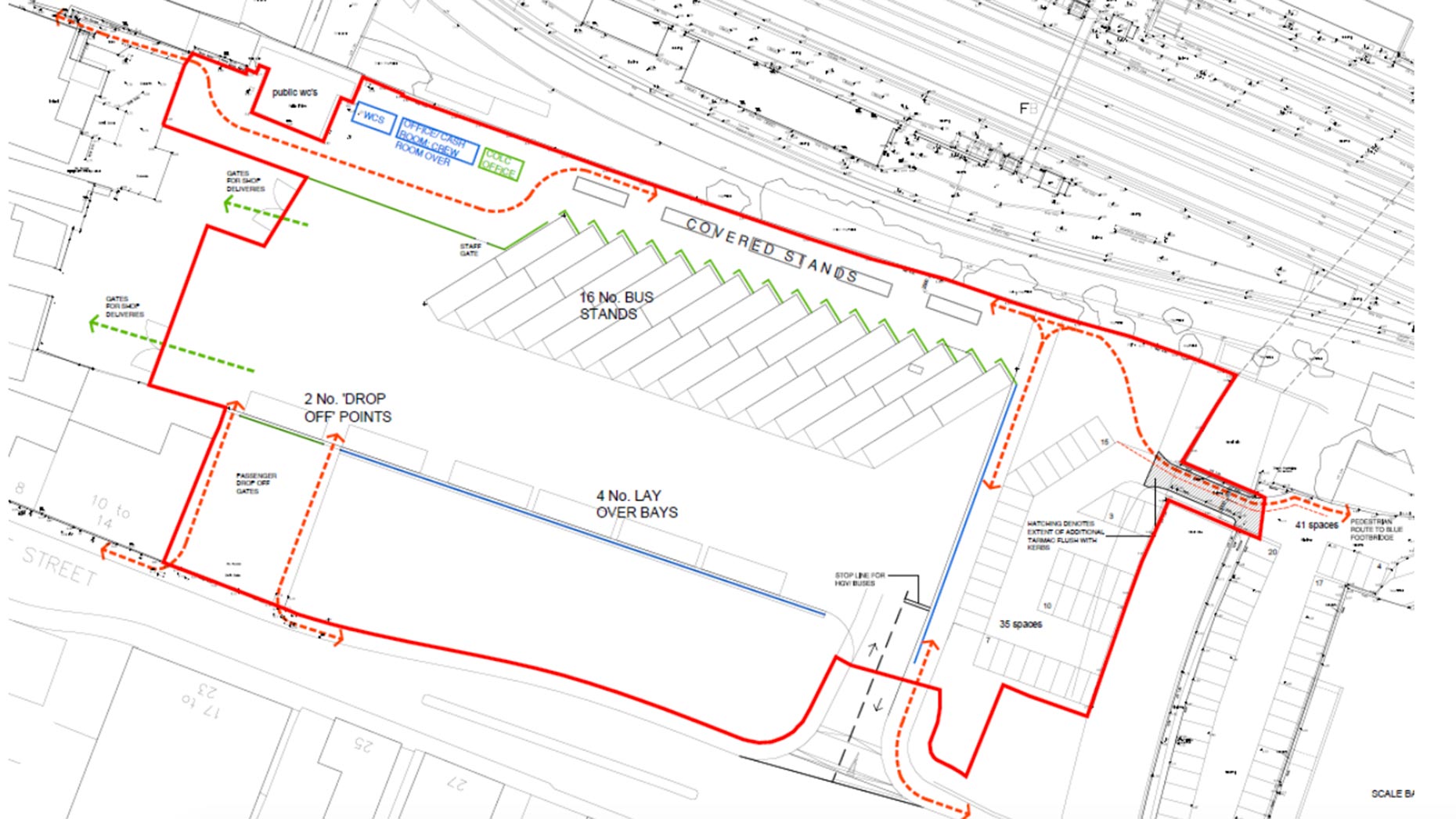 Councillors on City of Lincoln Council's planning committee will consider plans to erect a temporary city centre bus station on Tentercroft Street for up to two years.
The temporary facility would be used while work is carried out to demolish the existing bus station as part of approved plans for the £30 million Lincoln Transport Hub project.
The development would include 16 bus stands, two drop off points, four layover bays, temporary cabin buildings for use as offices, a crew room and toilets, covered passenger stands and railings.
The proposal would result in the loss of 320 car parking spaces from Tentercroft Street with 77 spaces to be retained on site.
Thornbridge, Sincil Street and the St Mary's Street NCP car parks are set to close in September.
However, the city council has applied for additional car parking on a site off Beevor Street which would provide in the region of 584 parking spaces for a temporary period of three years.
Kate Ellis, Assistant Director for Planning and Regeneration at City of Lincoln Council, said: "It is considered that this additional car parking, along with the retention of a small number of spaces on site itself is sufficient to ensure that there is still adequate parking available in the city centre."
A number of objections have been raised about the location of the temporary bus station.
The Green Room Club, based on Tentercroft Street, has claimed it could go bust if its members are unable to park nearby.
Robert Aspinall, chairman of the club, said: "Lack of continuously available nearby car parking would have a critical and probably fatal effect on the viability of our long-standing club."
City of Lincoln Council's planning committee will decide on the plans at a meeting on Wednesday, June 15.