Lincoln man with cerebral palsy sets shot put sights on Rio
A Lincoln man with cerebral palsy has been shortlisted to compete in the Rio Paralympic games and is raising money for his travels so he can compete. Lee Cupit, 21, from Coleby, has suffered from cerebral palsy since birth. He has limited movement in the right side of his body and has no feeling in his right arm. But…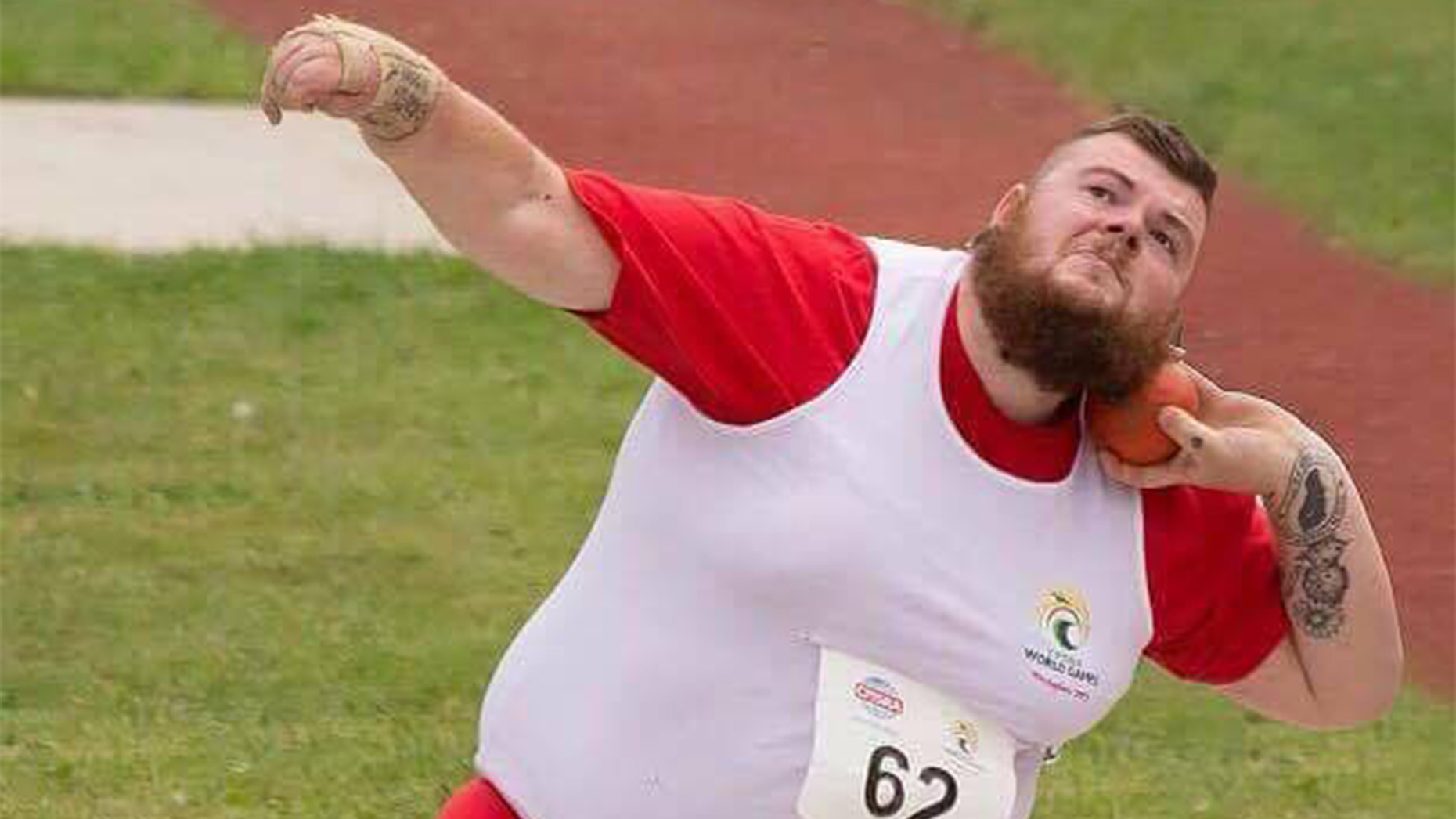 A Lincoln man with cerebral palsy has been shortlisted to compete in the Rio Paralympic games and is raising money for his travels so he can compete.
Lee Cupit, 21, from Coleby, has suffered from cerebral palsy since birth. He has limited movement in the right side of his body and has no feeling in his right arm.
But despite his disorder, Lee has always found great pleasure in sports.
At the age of 12, after trying a plethora of different sports ranging from swimming, to powerlifting and wheelchair rugby, Lee finally found his dream sport, the shot put.
With his disability, the journey wasn't easy, but Lee feels that it was worth it.
He said: "It made me into who I am today, meeting other people with disabilities has given me confidence and helped me to talk about my own disability."
Surprisingly, the sport itself isn't the hardest challenge that Lee faces, it's the preparation.
Due to his cerebral palsy Lee has limited grip in his right hand and finds it hard to tie his shoelaces, but after 21 years of practice, he's making progress.
"It's all about your personal state of mind, anything is possible. I've been trying 21 years to tie my shoe laces and I'm finally starting to get there.
"You have to be in the right frame of mind to succeed, at first I started just for fun, but when 2012 started approaching I got serious, last year I became a full time professional.
"It's all about getting people into sport, if you don't try it you'll never know if you are good enough."
In 2012 Lee narrowly missed out on the Paralympics in London because they did not include his category – F38, however, he now competes in the F37 category, which will be featured in the Paralympics in Rio.
Lee is currently training with two time Commonwealth champion, two time European champion, and three time Olympian Geoff Capes at Geoff Capes Throwing Academy, where he is the only disabled member in the squad.
"Geoff is an amazing trainer, he comes across as a harsh man, but he has a heart of gold," Lee said.
He feels that the squad's support has really helped him work towards his dream, and he has now been shortlisted to compete in the 2016 Paralympics in Rio.
With rankings such as 1st in the under 23s in Britain, 2nd in the under 23s in Europe and 9th in the world senior rankings in his F37 category, Lee is confident that he will be chosen to compete.
However, Lee's funds are low due to training and equipment, with the athlete training six days a week.
Lee is looking to raise £250 to be able to travel to Rio for the Paralympic games, and currently has £30 towards his goal.
People can help him complete his dream by donating on his Just Giving page here.