Newborn's death 'devastated our lives', says Lincoln family as report calls for investigation improvements
A Lincoln family who tragically lost their newborn twin boy after a series of errors at Lincoln County Hospital are sharing their story as part of a national programme aimed at improving baby death investigations. Thor Dalhaug died after his birth in September 2013 after he had suffered fatal brain damage. A damning coroner's report…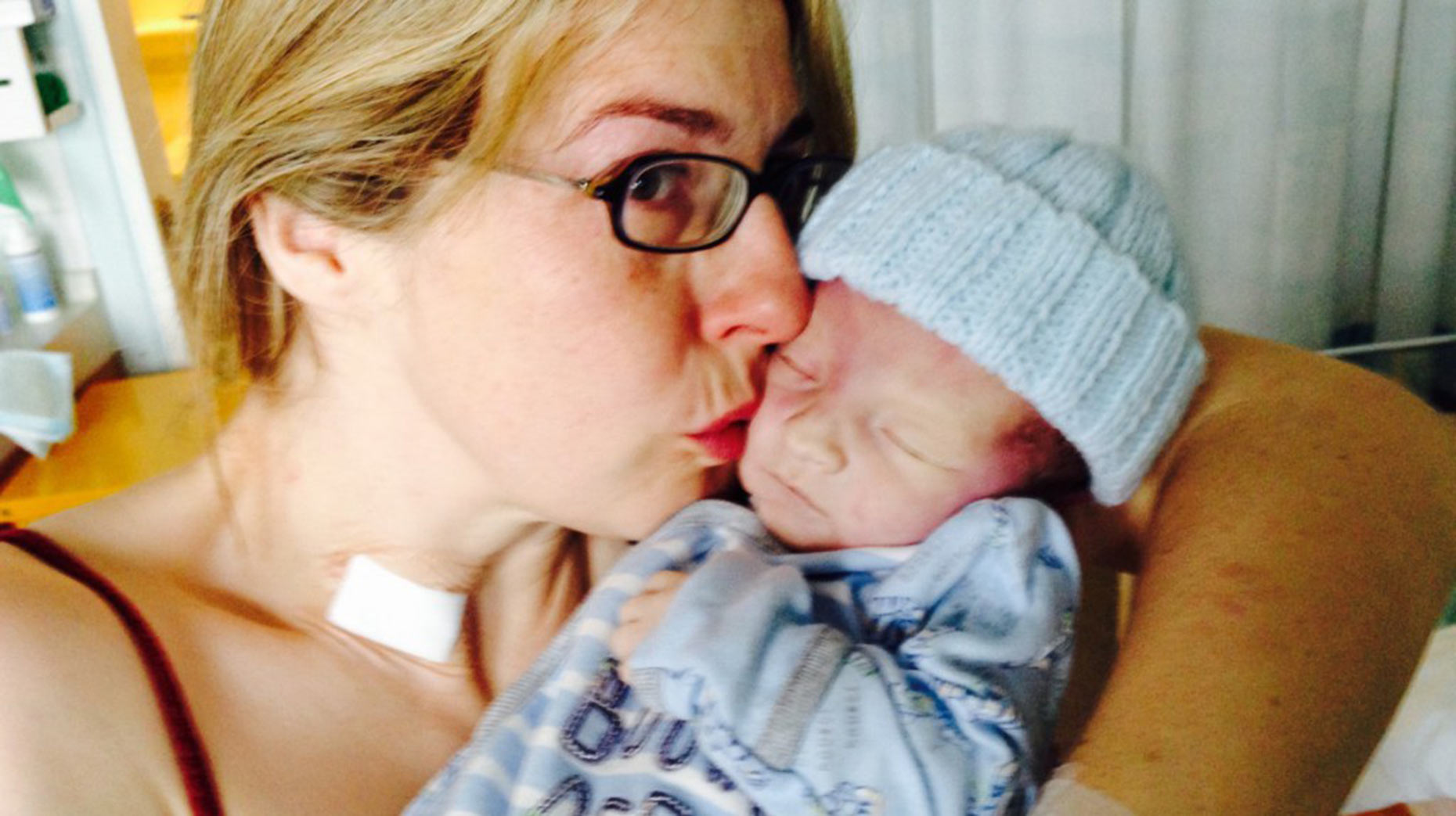 A Lincoln family who tragically lost their newborn twin boy after a series of errors at Lincoln County Hospital are sharing their story as part of a national programme aimed at improving baby death investigations.
Thor Dalhaug died after his birth in September 2013 after he had suffered fatal brain damage.
A damning coroner's report found that an unsupervised junior surgeon used forceps "in an unacceptable way" during a caesarean.
Staff at the hospital had then failed to produce a full record of the death. In fact, the report claimed the operating surgeons had skewed records, omitting details of mistakes made.
Thor's devastating death has been highlighted in a campaign by the Royal College of Obstetricians & Gynaecologists (RCOG) which claims over a quarter of local investigations into neonatal deaths are "not good enough".
RCOG launched the Each Baby Counts initiative in October 2014 to half the number of stillbirths, neonatal deaths and sever brain injuries by 2020.
The first annual report by the organisation was published on June 9, revealing 921 babies were reported to the programme.
Of these, 654 (71%) were classified as having severe brain injuries, and there were 147 (16%) early neonatal deaths and 119 (13%) stillbirths that occurred during term labour.
Some 610 had been subject of a local investigation, however 27% of those were classified at "poor quality" in the report.
Rolf Halhaug has allowed the story of his son's death to be published as part of the project, bravely sharing an insight into a day "which should have been the best of [their] lives."
He said: "The loss of Thor has devastated our lives, and we count ourselves amongst the lucky ones as we still have Harrison – we live for him.
"Every day, every birthday, every Christmas, every first has been a great joy tainted by deep sadness.
"We will carry the scars of Thor's loss and the circumstances of his death for the rest of our lives.
"Every mother, every father and every family who have to suffer, and live with the consequences of a preventable loss share one thing, a simple thing, a deep and powerful wish that things could have been different – through Each Baby Counts, you have the power to makes things different!
"Learning is important, but decisive action from this learning is vital. Trusts, boards and senior management must understand that their roles, their governance and the standards they set are just as critical to life saving care as the medical professionals on the ground.
"They have an equal duty to the people they serve to do everything in their power to save lives and they must make a personal investment in this – this is their duty.
"Complacency is not an option. Complacency is costing hundreds, if not thousands of innocent lives. This is not acceptable.
"The Each Baby Counts project can make a real difference and save lives. I implore you all to give this project your unconditional support and make a personal investment in its objectives."
Professor Alan Cameron, RCOG Vice President for Clinical Quality and co-Principal Investigator for Each Baby Counts, said: "Stillbirth rates in the UK remain high and our current data indicate that nearly 1,000 babies a year die or are left severely disabled because of potentially avoidable harm in labour.
"The emotional cost of these events is immeasurable and each case of disability costs the NHS around £7million in compensation to pay for the complex, lifelong support these children need – this equates to nearly half of the NHS' litigation budget.
"Currently, there is a lack of consistency in the way local investigations are conducted. When the outcome for parents is the devastating loss of a baby, or a baby born with a severe brain injury, there can be little justification for poor quality reviews.
"Only by ensuring that local investigations are conducted thoroughly with parental and external input, can we identify where systems need to be improved. Once every baby affected has their care reviewed robustly we can begin to understand the causes of these tragedies."