June 8, 2016 7.40 pm
This story is over 89 months old
Pair jailed for Lincolnshire village shop knifepoint robbery
Two men involved in a terrifying knife-point raid on a village store were on Wednesday, June 8 handed jail sentences at Lincoln Crown Court. Staff and customers at Cranwell Convenience Store were threatened with a machete brandished by Jordan Ansell as he demanded cash from the till. Ansell managed to get behind the counter and snatched…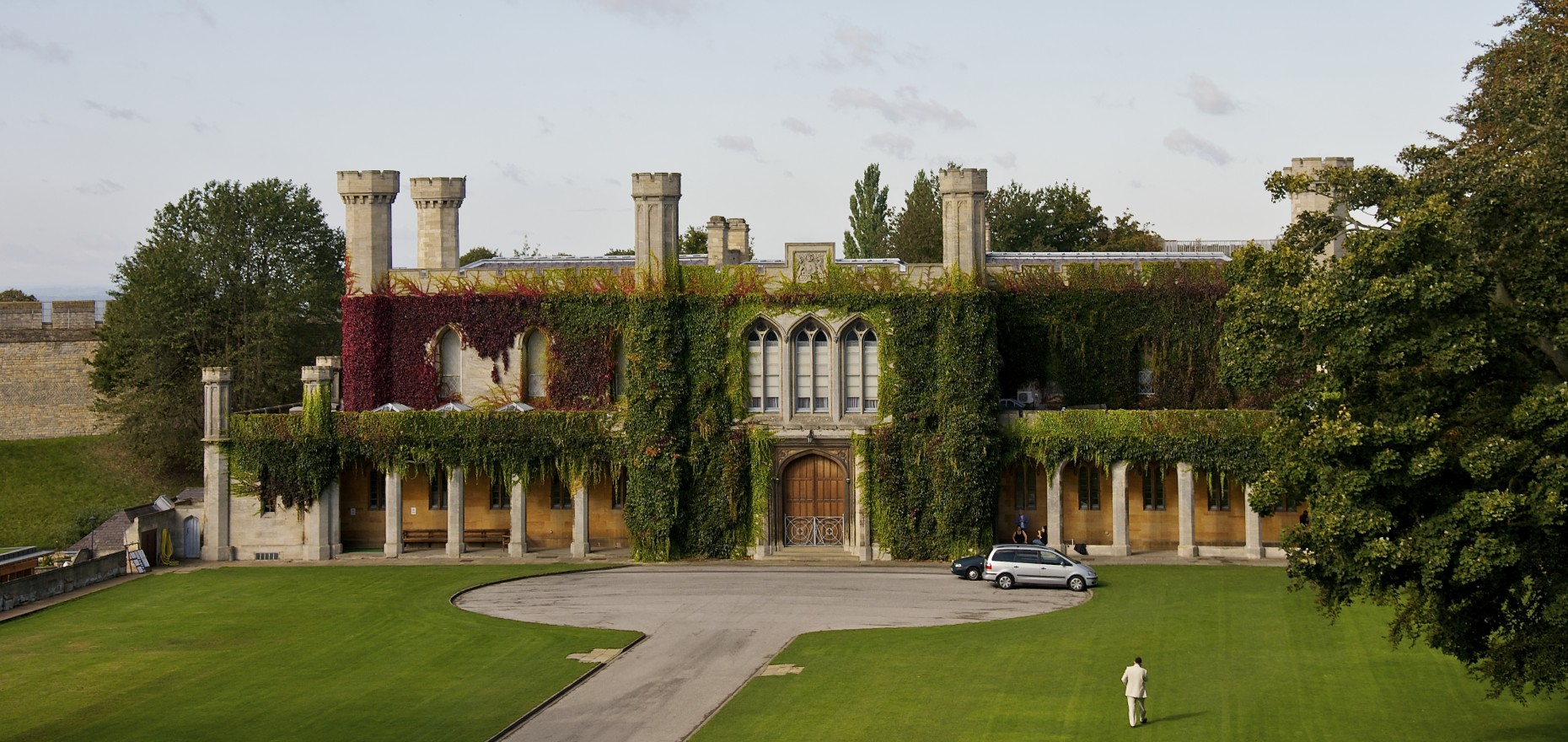 Two men involved in a terrifying knife-point raid on a village store were on Wednesday, June 8 handed jail sentences at Lincoln Crown Court.
Staff and customers at Cranwell Convenience Store were threatened with a machete brandished by Jordan Ansell as he demanded cash from the till.
Ansell managed to get behind the counter and snatched £270 from the till before fleeing to a getaway car where a second man Karl Leveridge was waiting to drive him away.
Jonathan Dunne, prosecuting, said that Leveridge took Ansell to Rauceby Woods where they disposed of the weapon before heading to Sleaford.
The pair were traced after a passer-by noticed them behaving suspiciously as they headed towards the woods. As a result he noted down the registration number of the car which he passed on to police.
Leveridge was arrested hours later at a party in Sleaford but had overdosed on cocaine and was taken to hospital for treatment before police were able to speak to him.
Ansell was detained because he was a known associate of Leveridge. Police later found DNA from both men on a cigarette end discarded at Rauceby Woods.
Mr Dunne said the shopkeepers had been badly psychologically affected by the incident and customers who were present, including an 84 year old man, were left in shock.
Ansell, 21, of Jubilee Grove, Sleaford, admitted robbery as a result of the incident on the morning of 30 October 2015. He was jailed for four years and eight months.
Ansell swore and shouted abuse at the judge Recorder Mark Rhind before he was led from the dock by security officers.
Leveridge, 28 , of St Mary's Close, Wilsford, near Sleaford, denied robbery but was found guilty by a jury on a 10-2 following a trial. He was jailed for seven years.
Recorder Rhind told them that Ansell's sentence was reduced because he was entitled to a one-third discount having pleaded guilty at the earliest possible opportunity.
In passing sentence he told the two defendants "This was not a sophisticated offence but it was, in my judgement, a planned offence. You chose an out of the way shop where no doubt you thought you would find easy prey."
Siward James-Moore, for Ansell, said his client had a long history of drink and drug abuse and could remember little of what happened on the day of the robbery.
Mr James-Moore said "For the last 10 years or so he has been using drugs and alcohol to excess and living in something of a haze of his own making."
During the trial Leveridge denied having any prior knowledge of the robbery and told the jury that Ansell asked to be driven to Cranwell to buy cannabis.
He said he drove back to Sleaford but was later asked to collect Ansell from Cranwell so did so.
In evidence he told the jury that he accepted he was guilty of assisting Ansell commit the robbery by taking him to the scene and picking him up afterwards but denied he had any part in the robbery.
Leveridge said "He came back to the car a bit hot and bothered. He looked a bit worried. I knew something was up. I hadn't been expecting anything like that.
"He said he had done something really stupid. He opened the bag and showed me the machete and there was some money in the bottom of the bag."
He told the jury he asked Ansell to leave the car but after an arguing relented and drove first to Rauceby Woods and then to Sleaford.
Caroline Bradley, in mitigation for Leveridge, said her client had put a great deal of effort into turning his life around and working to become a good father to his child but had lost everything as a result of the offence.