Petition launched to turn four Lincolnshire A roads into dual carriageways
A frustrated resident has called for four major A roads in Lincolnshire to be converted into dual carriageways in a bid to ease congestion and help businesses in the county prosper. Daniel Grint set up the petition to turn the A52, A15, A16 and A17 into dual carriageways claiming that the current road network in…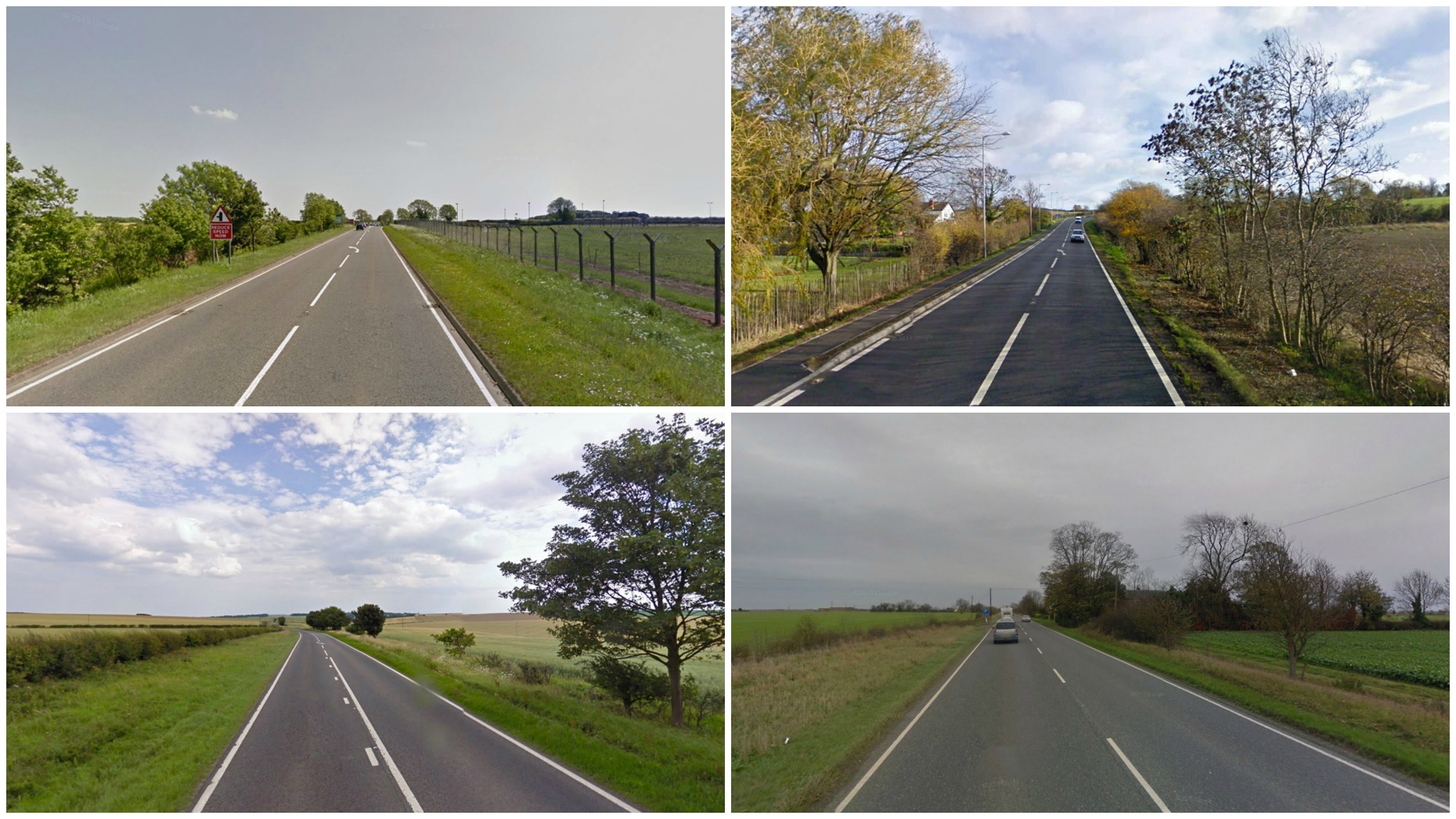 A frustrated resident has called for four major A roads in Lincolnshire to be converted into dual carriageways in a bid to ease congestion and help businesses in the county prosper.
Daniel Grint set up the petition to turn the A52, A15, A16 and A17 into dual carriageways claiming that the current road network in Lincolnshire cannot cope with the number of vehicles.
But Lincolnshire County Council has said that it cannot afford to dual these roads in the present financial climate, and insists it needs to be "realistic" about what it can deliver.
Daniel said: "The road systems in Lincolnshire have long been neglected resulting in unsafe potholes, faded road markings and an increase in road traffic collisions over the years.
"Due to the growth in population and industry the road in Lincolnshire simply cannot cope.
By converting the four major roads throughout Lincolnshire into dual carriageways this may potentially reduce traffic congestion within the main towns, decrease the risk of road incidents and encourage safer trade within the county.
"Within a year the A15 alone has seen an increase in road traffic fatalities due to an increase of vehicles on the roads – a dual carriageway on this particular road may make life easier for thriving agricultural and industrial businesses but it could also save lives."
A £40,000 study assessing the possibilities of dualling sections of the A15 between Lincoln and Scunthorpe was approved by North Lincolnshire, West Lindsey and Lincolnshire County Council earlier this year.
However, the findings of this project have not yet been disclosed.
Passing straight through the middle of the county, the 95-mile road runs north from Peterborough via Market Deeping, Bourne, Sleaford and Lincoln.
It then goes past RAF Scampton, with a section of the A15 between there and the M180 near Scunthorpe providing the longest stretch of straight road in the UK.
The A15 then crosses the River Humber via the Humber Bridge, before terminating at Hessle near Hull.
The A52 runs east from Nottingham to Grantham, before heading to Boston, Skegness and finishing at Mablethorpe on the Lincolnshire coast.
Stretching 78 miles, the A16 connects Grimsby to Peterborough, passing through or around Louth, Spilsby, Boston and Spalding.
The 62-mile A17 heads east from Newark on Trent, taking in the Lincolnshire fenlands and crossing over into Norfolk via Sutton Bridge.
Councillor Richard Davies, Executive Member for Highways at Lincolnshire County Council, said: "These are all vital routes for the county, and we're always looking at how we can improve them to help traffic flow better for residents, visitors and businesses.
"Work is currently underway to cost the most feasible options and determine the benefits.
"Schemes under consideration include upgrading junctions and roundabouts, and increasing capacity by adding extra lanes to create overtaking opportunities.
"These could include adding an extra lane between the A17 and Kirton, and improving capacity at the Sutterton roundabout.
"We're also planning to create a roundabout at the A17/A151 link road junction, known as Peppermint Junction, which would provide access to a new development, ease congestion and make the site safer.
"We have succeeded in a bid for £2.45m of Growth Point funding and now need to secure match funding to ensure the scheme can progress.
However, we need to be realistic. Dualling these roads would cost billions of pounds, and is not something local councils could deliver without significant government support.
"And in the current financial climate, the government is unlikely to have that sort of funding available any time soon."
So far, around 100 people have signed Daniel's petition, which can be viewed here.
The petition needs 10,000 signatures for a response from central government.
Petitions reaching 100,000 signatures will be considered for debate in Parliament.