Decision due on Lincoln High Street student blocks, shops and restaurants
Councillors will meet next week to decide whether proposals for 300 student rooms, a gym, shops and restaurants, will get the green light. Developers how the new building will form a gateway between Lincoln High Street and the Brayford Waterfront, in which building work will commence within the next three years. Plans go before the City of…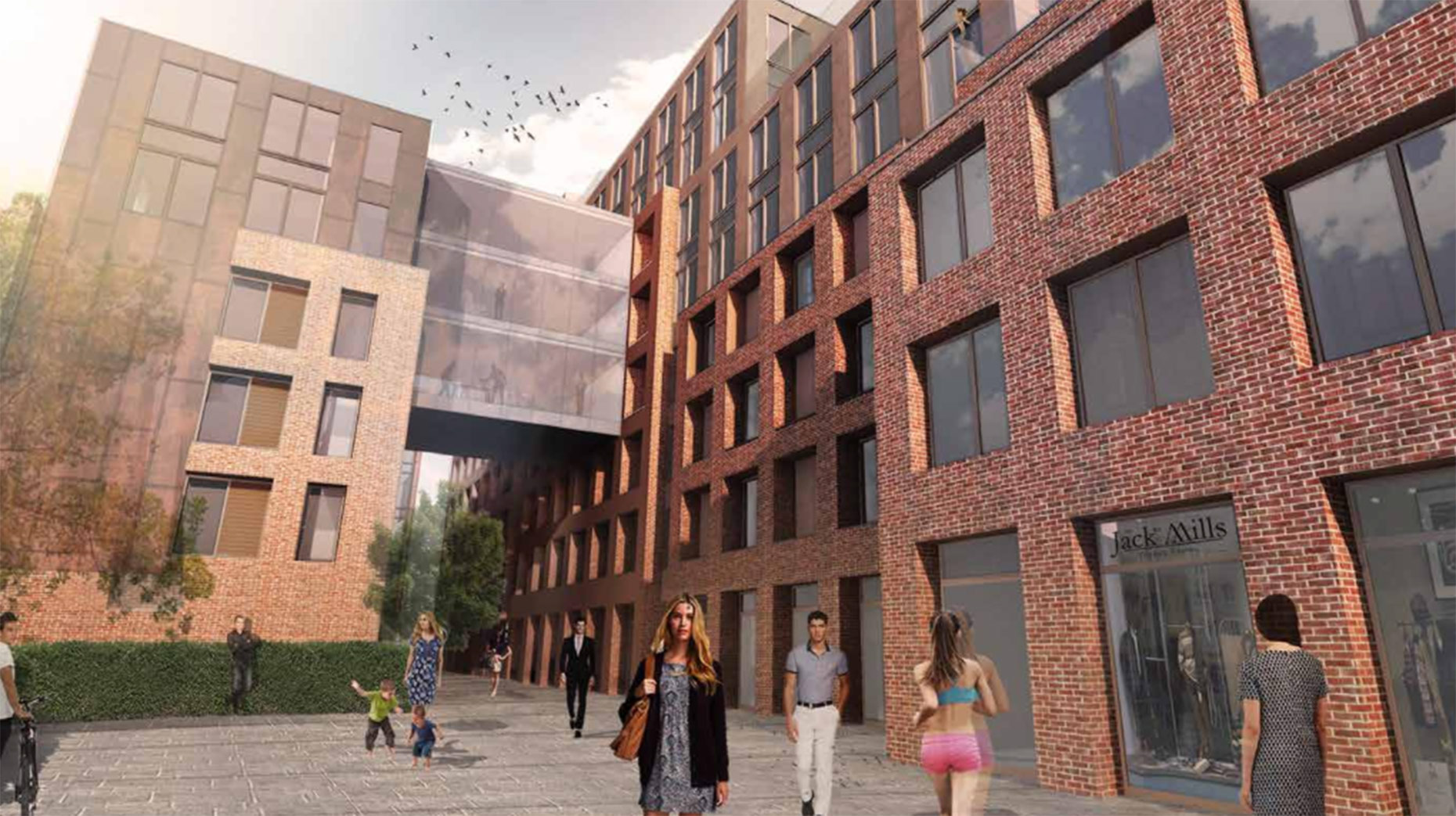 Councillors will meet next week to decide whether proposals for 300 student rooms, a gym, shops and restaurants, will get the green light.
Developers how the new building will form a gateway between Lincoln High Street and the Brayford Waterfront, in which building work will commence within the next three years.
Plans go before the City of Lincoln Council's planning committee on Wednesday, June 29.
The three to nine storey blocks would accommodate 38 residential flats totalling 250 bedrooms, a 75 square metre gym and 735 square metres of retail, restaurant or cafe use on the ground floor, looking out on to High Street.
The building will be situated parallel to the central railway line and would sit behind the ongoing University of Lincoln Sarah Swift Building on Wigford Yard and front the High Street, next to the new level crossing footbridge.
The plans, designed by Stem Architects Ltd, were submitted to City of Lincoln Council on behalf of Network Rail.
Adjusted designs
The new plans propose that the main block of the building, which starts as a three story building to the High Street will then tier back through Wigford Yard, rising up to nine storeys.
This nine story west elevation is equal to that of the Sarah Swift Building.
There would also be a second lower six storey block opposite the main block, which runs parallel to the train line – forming a strong back drop for the new pedestrian link.
It has been recommended that the plans should be granted under the condition that the development will be carried out in accordance to submitted plans following further highway information and once schemes for landscaping and drainage are put in place.