Teenage Lincolnshire drug dealer hid class A stock inside Kinder eggs
A teenage drug dealer who hid his stock inside Kinder eggs was on Monday, June 6 sent to a young offenders' institution after admitting offences at Lincoln Crown Court. Reginald Doyle was arrested in September 2015 after police stopped a car in Westgate, Grantham, to carry out a drugs check. Andrew Scott, prosecuting, said that Doyle,…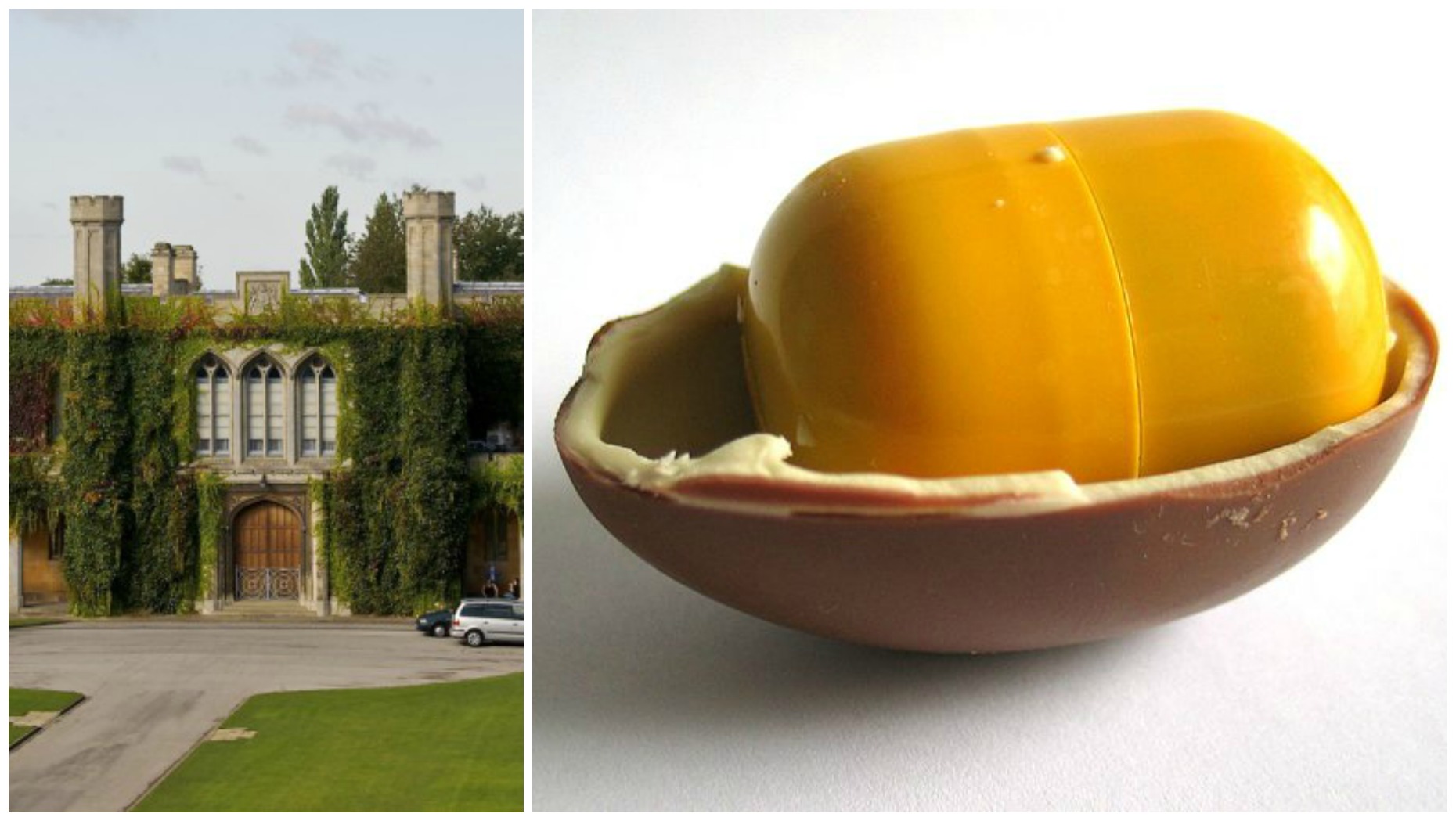 A teenage drug dealer who hid his stock inside Kinder eggs was on Monday, June 6 sent to a young offenders' institution after admitting offences at Lincoln Crown Court.
Reginald Doyle was arrested in September 2015 after police stopped a car in Westgate, Grantham, to carry out a drugs check.
Andrew Scott, prosecuting, said that Doyle, who was a front seat passenger in the vehicle, attempted to run off but was detained.
Mr Scott said "One Kinder egg was found in a sock. It contained wraps of crack cocaine and diamorphine.
"When searched at the police station another Kinder egg was found inside his underwear.
"In total 28 wraps of drugs were contained in the two Kinder eggs."
Mr Scott said that when Doyle was arrested he had £80 on him which he admitted was drugs money.
His mobile phone was seized and found to contain messages indicating a link with drug dealing.
Doyle, 19, of Spittlegate House, London Road, Grantham, admitted two charges of possession of drugs with intent to supply on 2 September 2015.
He also admitted possession of a small amount of cocaine for his own use and possession of criminal property as a result of the £80 cash found on him.
He was sent to a young offenders' institution for two and a half years.
Judger Michael Heath, passing sentence, told Doyle "If you deal in class A drugs like heroin and crack cocaine the only sentence you can receive is immediate custody."
Stuart Lody, defending, said that Doyle had acted out of naivety and stupidity.
"He was a street dealer with a background of petty criminality.
"He had fallen under the thrall of a man much older than himself. When the vehicle was stopped it was clear that the other man was the target. He perhaps did not understand the enormity of what he has got himself involved in."