Woman dies in multiple vehicle A17 Lincolnshire crash
A 70-year-old woman has died following a multiple vehicle pile-up on the A17 in Lincolnshire earlier this week. As previously reported, six people were injured after the crash at around 10.42am on Monday, June 20, on the stretch of road between Brant Broughton and Leadenham. Three people were rushed to the Queens Medical Centre in…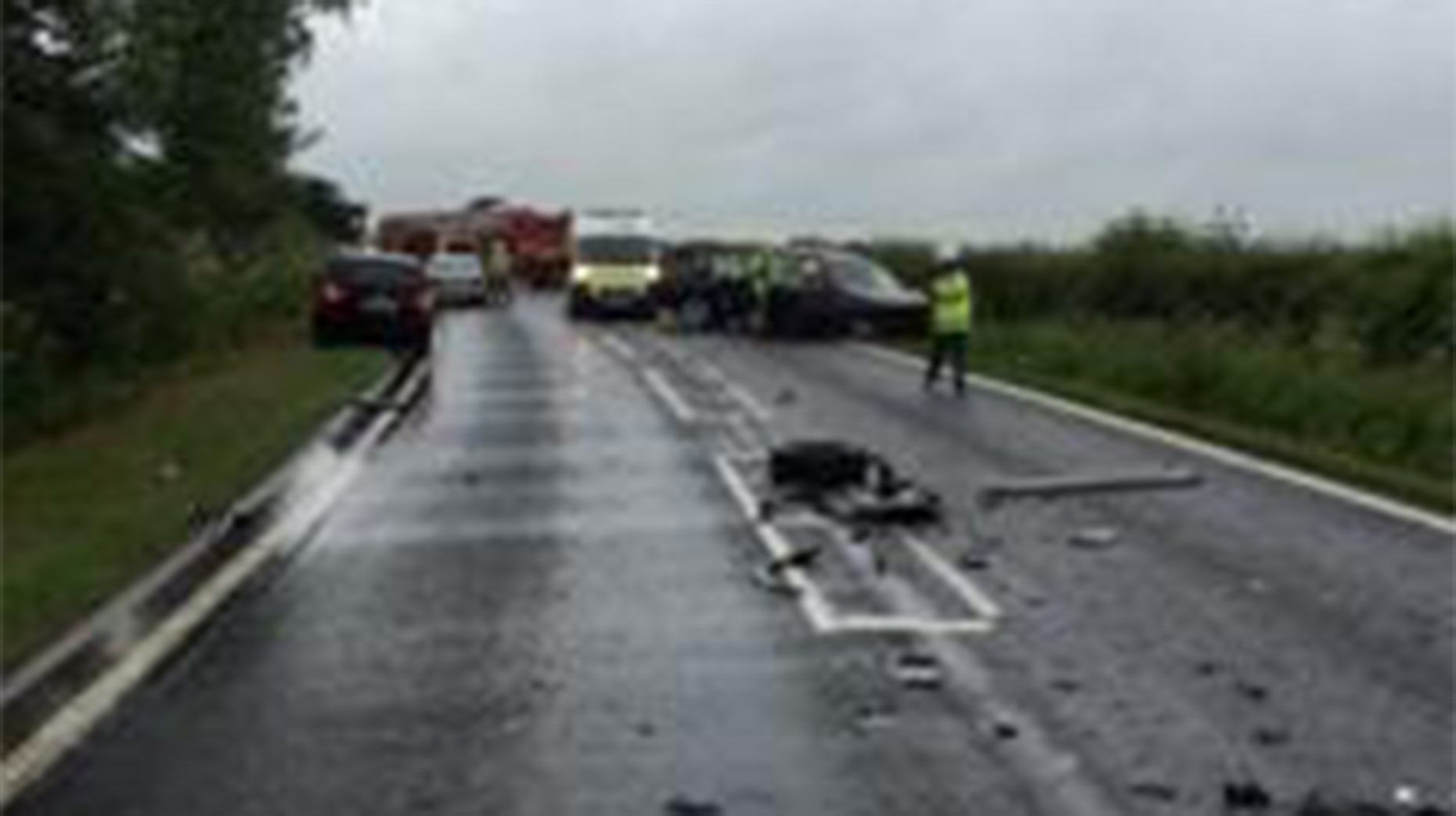 A 70-year-old woman has died following a multiple vehicle pile-up on the A17 in Lincolnshire earlier this week.
As previously reported, six people were injured after the crash at around 10.42am on Monday, June 20, on the stretch of road between Brant Broughton and Leadenham.
Three people were rushed to the Queens Medical Centre in Nottingham but a passenger in the Jaguar has sadly succumbed to her injuries.
Two other patients are currently recovering at the hospital.
A horse travelling in the Peugeot livestock carrier was also treated at the scene by a vet for an injury to its leg.
Ewan Gell, Senior Investigating Officer, said: "If you were travelling on the A17 and witnessed this crash, it is extremely important that you get in touch.
"We are particularly interested in hearing from anyone who saw the driving of the purple Volvo XC90 before the collision, which was travelling towards Newark.
"Please call us immediately on our Witness Collision Hotline – 01522 558855."
Anyone with information can also call the police non-emergency number, 101, quoting incident number 127 of June 20.