Work starts on new £3m Teal Park HQ for Lincoln engineering firm
Work has started on a new £3 million headquarters for Lincoln-based engineering firm Greenray Energy. The move will amalgamate its three Lincoln offices on Runcorn Road, Pioneer Way and Sadler Road under one roof at a purpose-built building on Teal Park in North Hykeham. The new headquarters are expected to be completed early next year. Greenray has…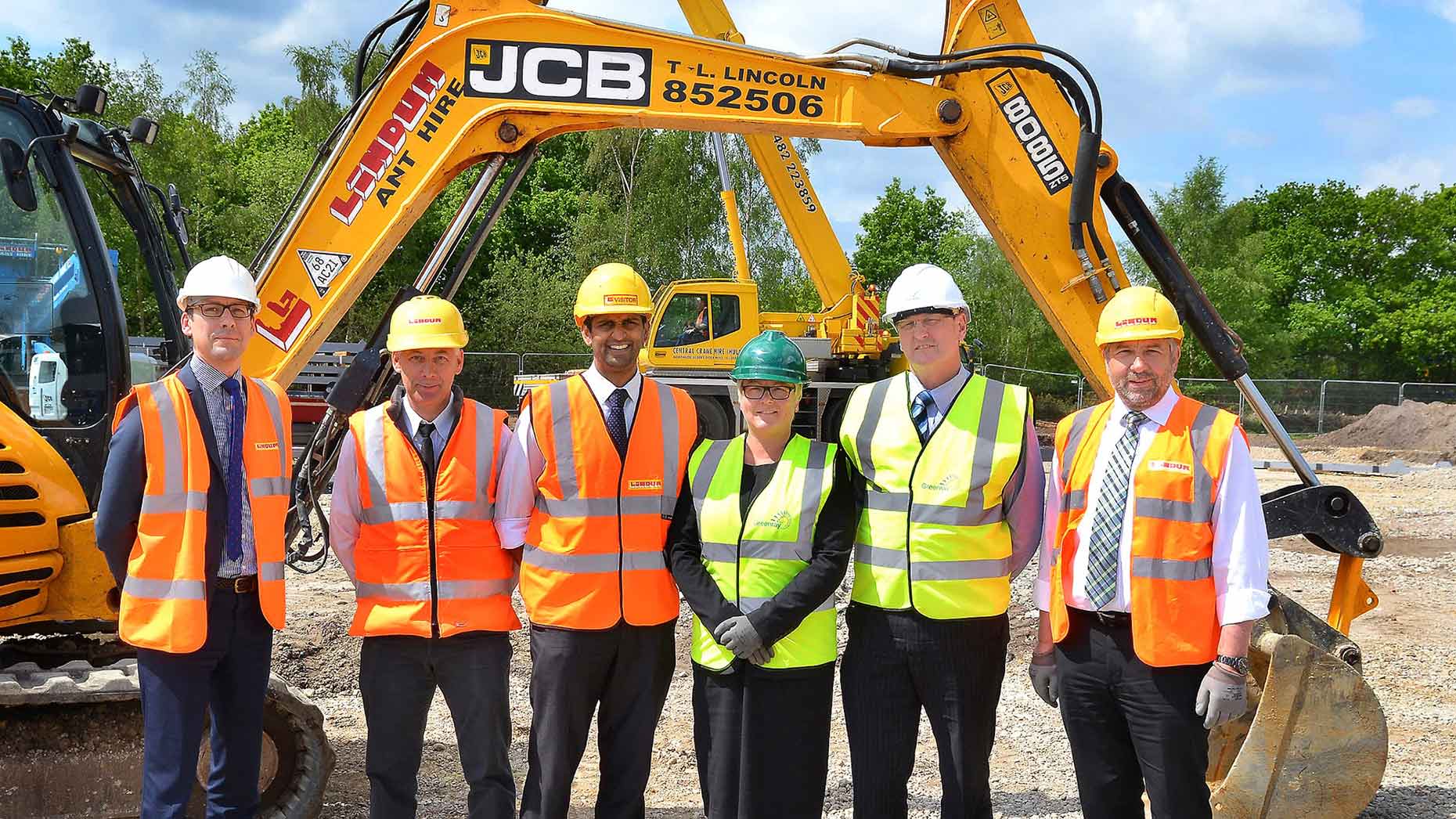 Work has started on a new £3 million headquarters for Lincoln-based engineering firm Greenray Energy.
The move will amalgamate its three Lincoln offices on Runcorn Road, Pioneer Way and Sadler Road under one roof at a purpose-built building on Teal Park in North Hykeham.
The new headquarters are expected to be completed early next year.
Greenray has worked with construction group Lindum in order to secure the investment required and Banks Long & Co have facilitated the deal.
The new head office will provide 25,000 sq ft of space, providing enough room for all its current employees as well as additional room for growth.
Greenray specialises in providing parts and servicing for "legacy" engines, leaving other engineering companies to concentrate on newer models, research and development.
Greenray Chief Operating Officer Norman Davies said: "We are committed to the Lincoln area. It is home to the majority of our workforce and Teal Park will be the centre of our business.
"However, we are looking to diversify into other markets. Alongside our gas turbines business, we are also supporting the steam turbine and rotating equipment markets, together with an exciting new company called ACL Automation."
Greenray has already forged long-term client relationships and works within framework agreements, which have seen its parts, servicing and upgrades supplied to over 36 different countries. Exports currently account for 64% of its business.
"We are now exploring sales opportunities elsewhere in the world. Whilst we are currently working in Brazil, Venezuela, North America, Canada, India and Malaysia, we are confident of expanding into additional markets. South Africa, the Far East and Australia, are all emerging markets," added Mr Davies.
---
For more business news from across Lincolnshire delivered in your inbox every Friday, subscribe to the Lincolnshire Business magazine.