July 20, 2016 11.09 am
This story is over 88 months old
First responders launch Lincoln cycle trial to get to patients quicker
A trial has been launched in Lincoln city centre, which will see Lincolnshire Integrated Volunteer Emergency Service (LIVES) responders swapping a car for a bike. Over the course of seven weeks, LIVES will be trialling its cycle initiative from a base at Waterside Shopping Centre. Here, trained first responders will be responding to medical emergencies…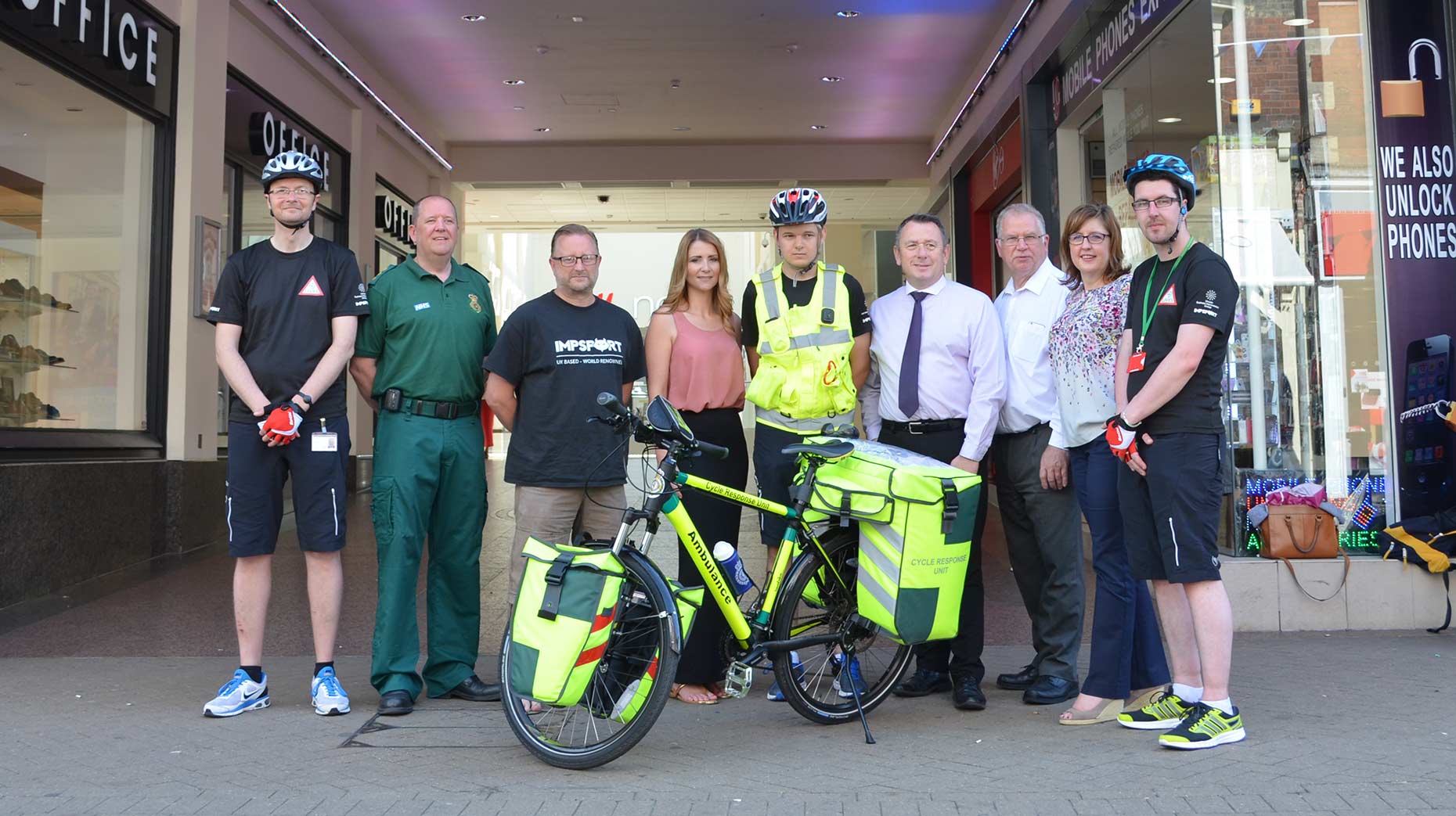 A trial has been launched in Lincoln city centre, which will see Lincolnshire Integrated Volunteer Emergency Service (LIVES) responders swapping a car for a bike.
Over the course of seven weeks, LIVES will be trialling its cycle initiative from a base at Waterside Shopping Centre.
Here, trained first responders will be responding to medical emergencies on a push bike in the city centre.
The initiative was the brainchild of medical student Steven Price, who noticed how difficult it was for responders to get to patients due to the cobbled streets and amount of pedestrians.
So far, LIVES has three responders taking part in the trial and one push bike.
Altogether LIVES have put around £7,000 into the pilot.
If successful, to keep the scheme running for the next three years, it will cost LIVES around £25,000.
Nikki Silver, Chief Executive at LIVES told The Lincolnite: "By having the bike we should be able to get to places a lot quicker. We normally aim to get to a patient within five or six minutes.
"With the bike we will be able to take that down to three minutes.
"If you have someone in cardiac arrest, that three minutes can make a really big difference."
Mary-Jane Booth, marketing coordinator at Waterside Shopping Centre, said: "We hope the LIVES cycle trial is a success and that the responders stationed at Waterside are able to get to patients much quicker so more lives are saved."
The scheme has been sponsored by Impsport, Lincoln BIG, Physio Control and Waterside Shopping Centre.
To find out more about the charity, or to make a donation, visit the website here.