Giant dragon lands for exhibition near Lincoln
A dragon (of sorts) has landed at Doddington Hall ready for the biennial sculpture exhibition which opens at the end of this month. The willow dragon is situated in front of the Gatehouse at Doddington Hall off the B1190 near Lincoln, and has been created by sculptor Carole Beavis. From July 30 to September 11, visitors…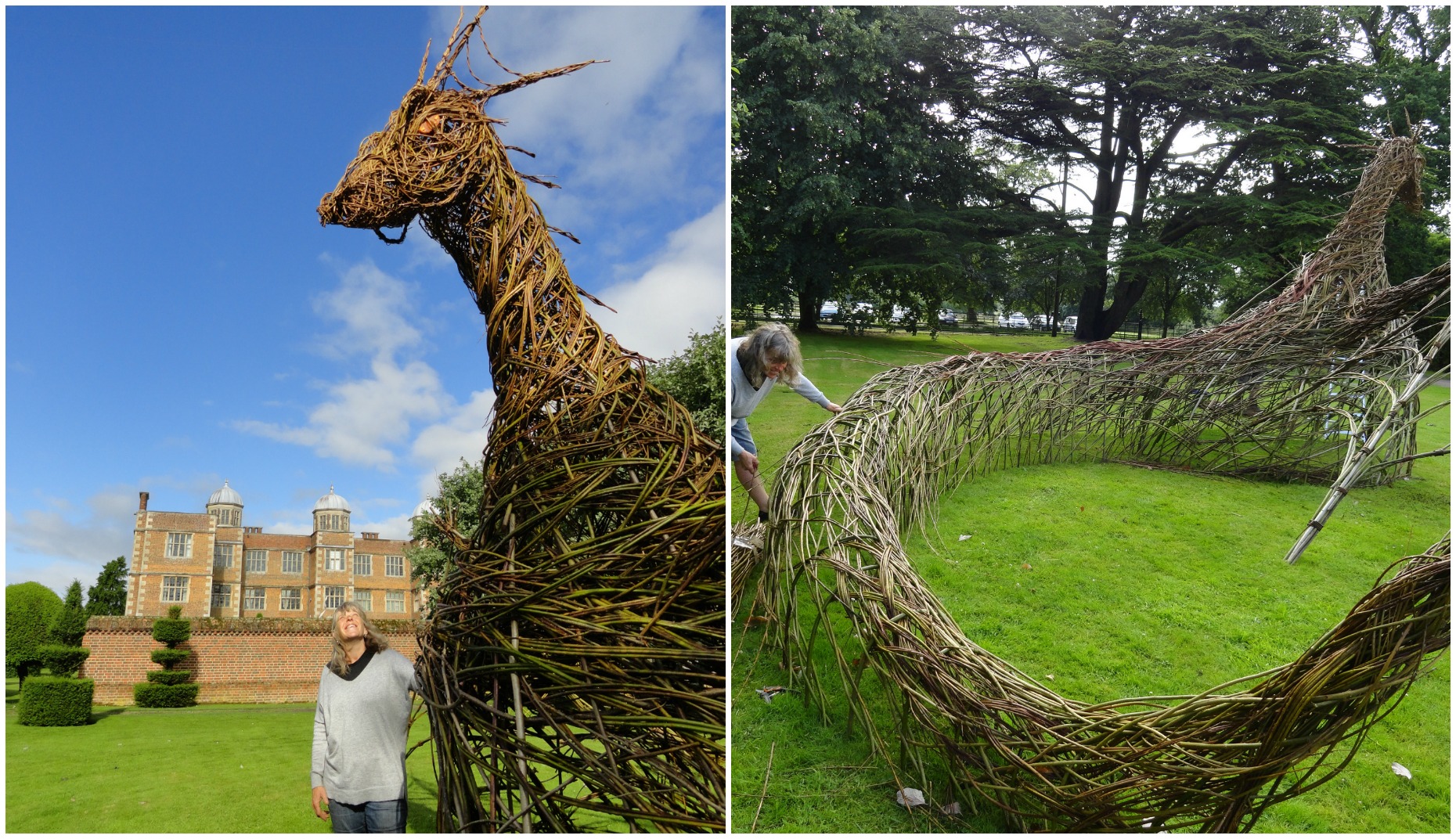 A dragon (of sorts) has landed at Doddington Hall ready for the biennial sculpture exhibition which opens at the end of this month.
The willow dragon is situated in front of the Gatehouse at Doddington Hall off the B1190 near Lincoln, and has been created by sculptor Carole Beavis.
From July 30 to September 11, visitors can witness the full exhibition and will be asked to tie a piece of fabric to the dragon's wings, adding colour and texture.
Children and adults will also be able to enter the dragon's belly and crawl through its tail as well as walk under its wings.
The funding to carry out this project has been awarded by the Lincoln Cultural and Arts Partnership (LCAP), supported by the National Lottery through Arts Council England and Visit England.
Emma Tatlow, Head of Visit Lincoln said, on behalf of LCAP: "As the Lincoln Cultural & Arts Partnership we are constantly working on initiatives to strengthen the cultural offer in the region – and so encouraging visitors to both the city and its nearby attractions."
Claire Birch, who runs the Estate alongside her husband James said: "It's a chance to enjoy one of the largest exhibitions in the country of outdoor art."
Work by over 75 leading national and international sculptors will be featured with 450 original and inspirational pieces which will be displayed in the property's grounds as well as a smaller number indoors.
Willow sculptor Carole Beavis enjoyed creating the dragon. She said: "The dragon's design 'talked' to me as I got started, and its personality was formed by the materials I worked with."
For more details visit the website or call 01522 694 308.