July 11, 2016 11.03 am
This story is over 65 months old
Lincoln City renews main sponsor deal with Bishop Grosseteste University
Bishop Grosseteste University and Lincoln City FC signed a new three-year deal as main sponsors. The two organisations will be working more closely together on student engagement, teaching and match day activities. The Reverend Canon Professor Peter Neil, Vice Chancellor of BGU, says the partnership will work on a number of levels. He said: "Three…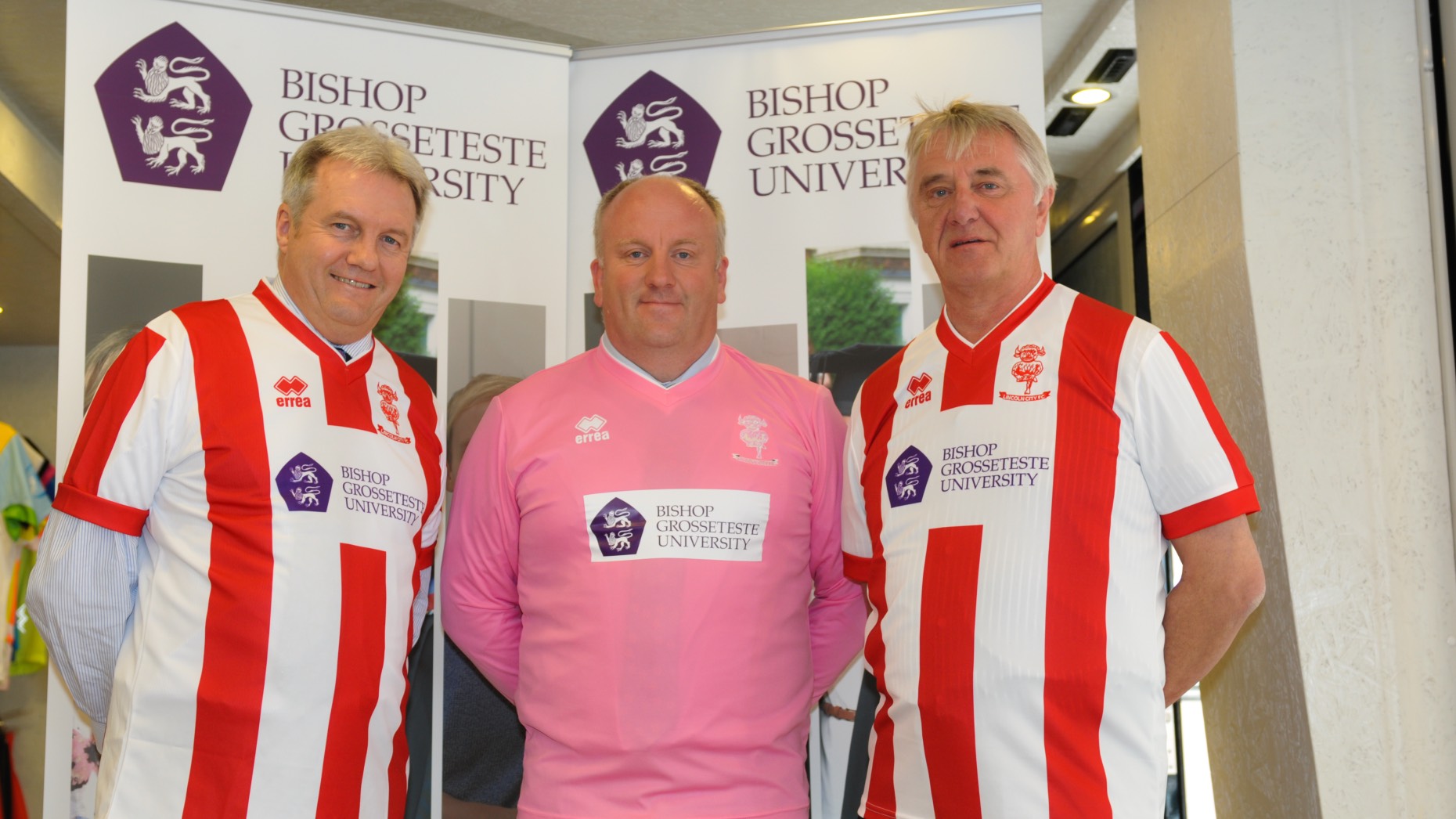 Bishop Grosseteste University and Lincoln City FC signed a new three-year deal as main sponsors.
The two organisations will be working more closely together on student engagement, teaching and match day activities.
The Reverend Canon Professor Peter Neil, Vice Chancellor of BGU, says the partnership will work on a number of levels.
He said: "Three years ago we were pleased to support the club and raise our profile by signing our first sponsorship agreement.
"But now the relationship is more meaningful and, we hope, more beneficial to both sides.
"This year we will launch our new single honours BSc degree in Sport, Coaching and Physical Education and we are in the process of validating a new foundation degree in Football Coaching with Lincoln College."
BGU has already donated two laptops to Danny and Nicky to assist them in their day-to-day player performance analysis, and the university is looking forward to more student engagement from Lincoln City.
Lincoln City players will be contributing to sports courses at BGU from next semester and helping to coach the BGSU football team, while the BGU Lions cheerleading team will have an enhanced role at the club on matchdays.
Lincoln City manager Danny Cowley said: "We are thoroughly looking forward to working in partnership with BGU going forward.
"All successful partnerships have an element of give and take. We really feel this is a relationship where both organisations can benefit from each other."