July 7, 2016 10.55 am
This story is over 88 months old
Lincoln students create addictive new mobile game
Three Lincoln student programmers have created an addictive new mobile game which has been released across Apple and Android platforms. Boxik is a retro-style puzzler, inspired by classic handheld games such as Tetris, designed and developed by Ryan Burton, Adam Walker and Neville King, all second year undergraduate students at the University of Lincoln. In the…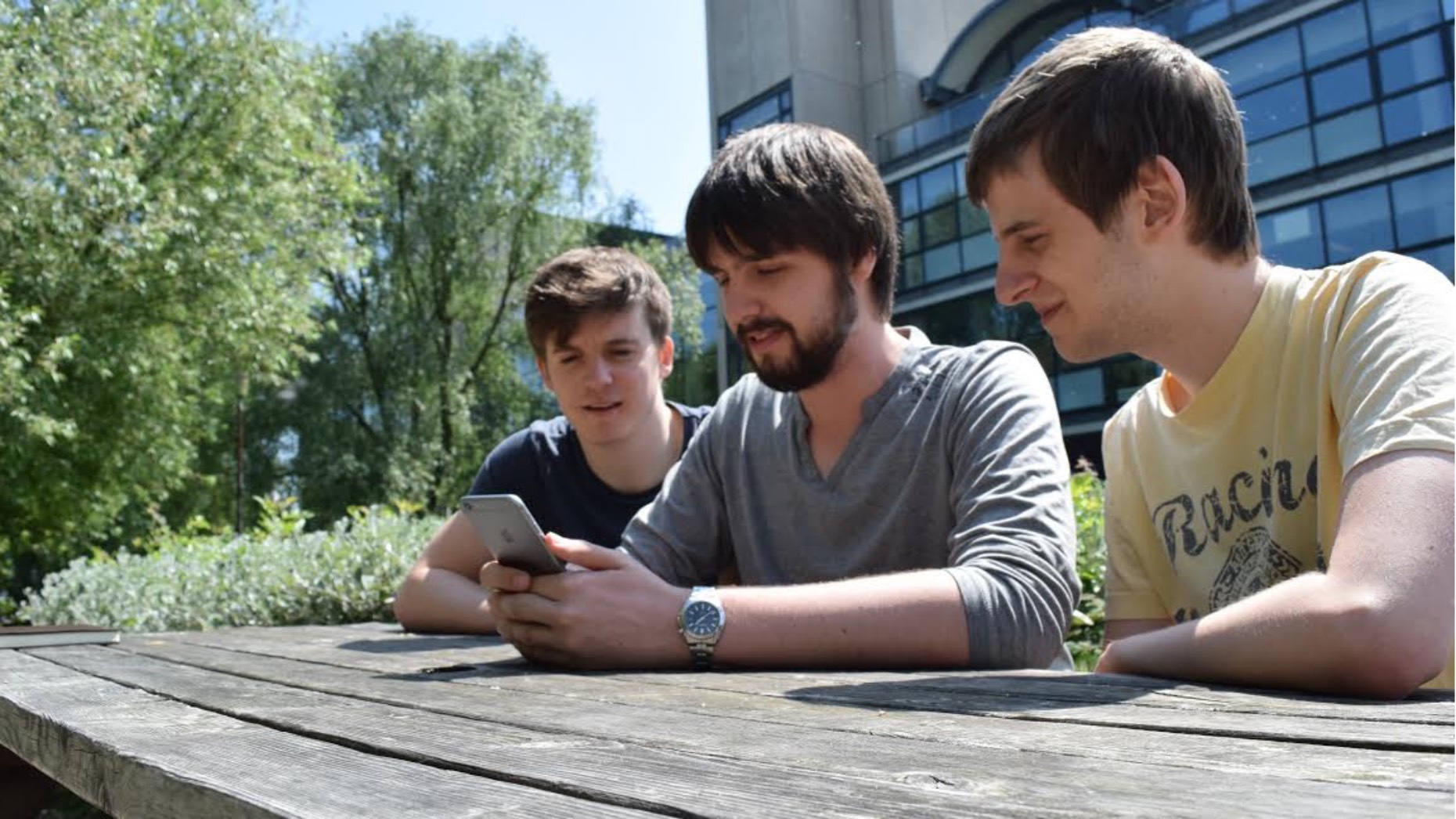 Three Lincoln student programmers have created an addictive new mobile game which has been released across Apple and Android platforms.
Boxik is a retro-style puzzler, inspired by classic handheld games such as Tetris, designed and developed by Ryan Burton, Adam Walker and Neville King, all second year undergraduate students at the University of Lincoln.
In the game, players are challenged to spin a multi-coloured cube to catch incoming objects of the corresponding colour.
The undergraduates have been working on the game and have launched their own company: Firefrost Games.
Adam said: "It has been great to work on this project together and to see it through the whole production process, from conception and design, to programming and launching to market."
Gadget Show host Jason Bradbury, who has taught the students in his lecturing role in Lincoln's School of Computer Science, said: "It's impressive to see a team of students develop a game so thoroughly from concept to release, handling all the work involved in getting an app out there and onto people's devices."
The game has already secured a prestigious industry honour: winning a special achievement award from Rockstar Games – the company behind game franchises such as Grand Theft Auto.
Dr David Cobham, Head of the School of Computer Science at the University of Lincoln, said: "We are immensely proud of what Ryan, Adam and Neville have achieved in such a short space of time.
"Now they have a fully functioning and very exciting company to their name, and we look forward to seeing their future endeavours."
Boxik is free to download for Apple and Android devices. For more information visit their website.