Olympic swimmer officially opens new-look One NK sports facility
Sharron Davies MBE officially opened One NK on Friday, July 1 following a £3.6 million makeover. North Kesteven District Council's redevelopment of the centre, previously named North Kesteven Sports Centre in North Hykeham was opened by the olympic swimmer. The new centre sees the introduction of a variety of new facilities including: two multi-purpose activity studios,…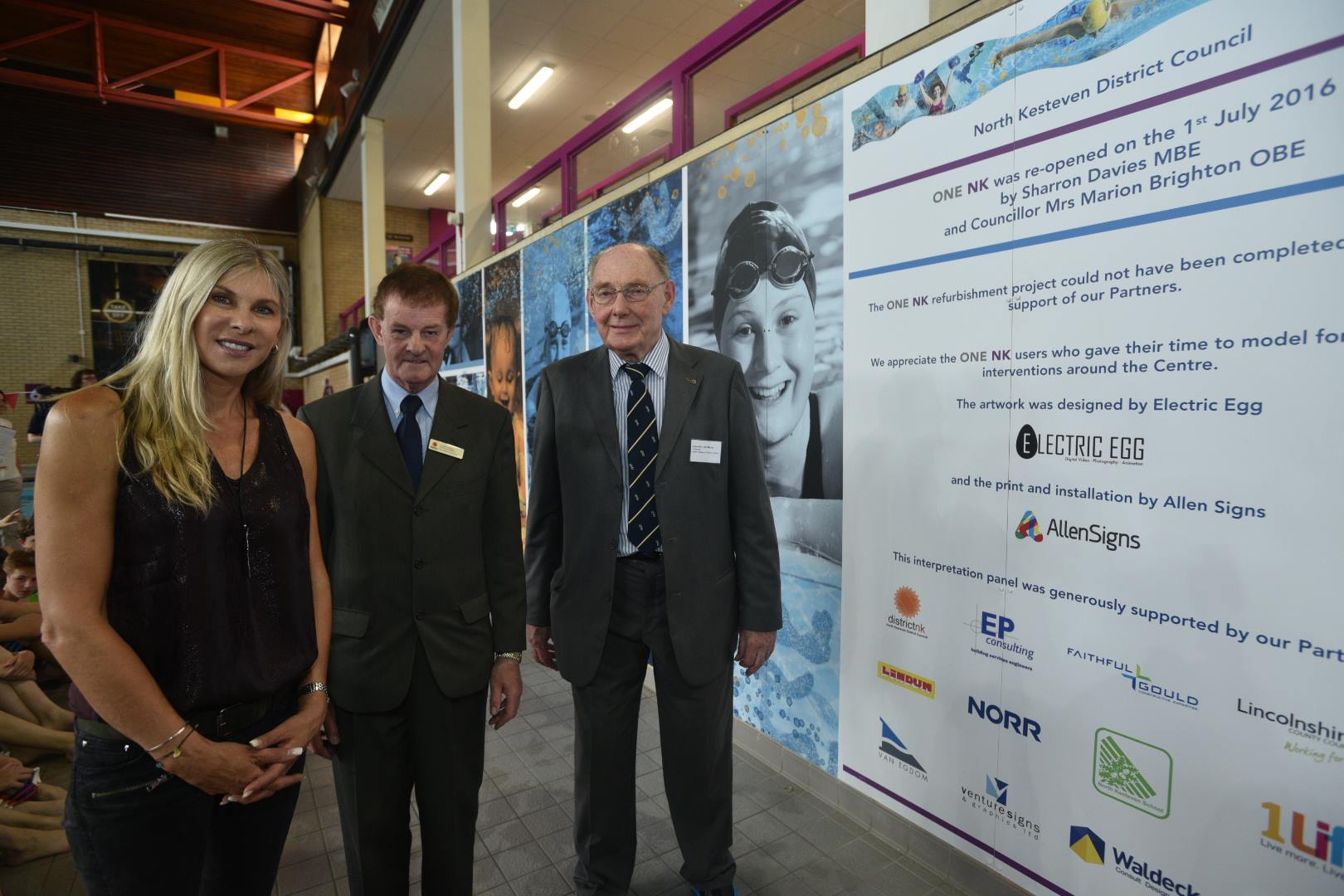 Sharron Davies MBE officially opened One NK on Friday, July 1 following a £3.6 million makeover.
North Kesteven District Council's redevelopment of the centre, previously named North Kesteven Sports Centre in North Hykeham was opened by the olympic swimmer.
The new centre sees the introduction of a variety of new facilities including: two multi-purpose activity studios, a new cafe, a new flume, modernised swimming area and Toddler Splash zone.
The opening saw children from the North Hykeham area enter a relay swimming race in which the winners raced down the flume, followed by the unveiling of the new One NK sign in the swimming area.
Sharron  said: "I think the new centre is fantastic. It is a very clever investment and a clever use of space.
"I'm sure it is going to do really well and people of all ages will really enjoy it."
Mike Lock, Leisure and Culture Services Manager said: "We are so pleased with the new centre and happy Sharron was able to officially open it for us.
"She is a truly inspirational sports woman and it is an important centre for the whole of the community. I am delighted to see it completed.
Councillor Mike Gallagher, Deputy Leader of North Kesteven District Council said: "We always have vision and we hope this will create a mass of visitors.
"This is a place for people to enjoy themselves and better themselves. We consider it very good to see funding spent on this type of facility to be upgraded."