July 22, 2016 11.20 am
This story is over 65 months old
Dragon boat teams fired up for Brayford race
Teams taking part in a thrilling dragon boat race on the Brayford in Lincoln next weekend are getting their game faces ready. Ringrose Law and Lincoln BIG will host their first Lincoln Dragon Boat Challenge on Saturday, July 30 in aid of St Barnabas Hospice and Lincolnshire and Nottinghamshire Air Ambulance. Over 100 people will…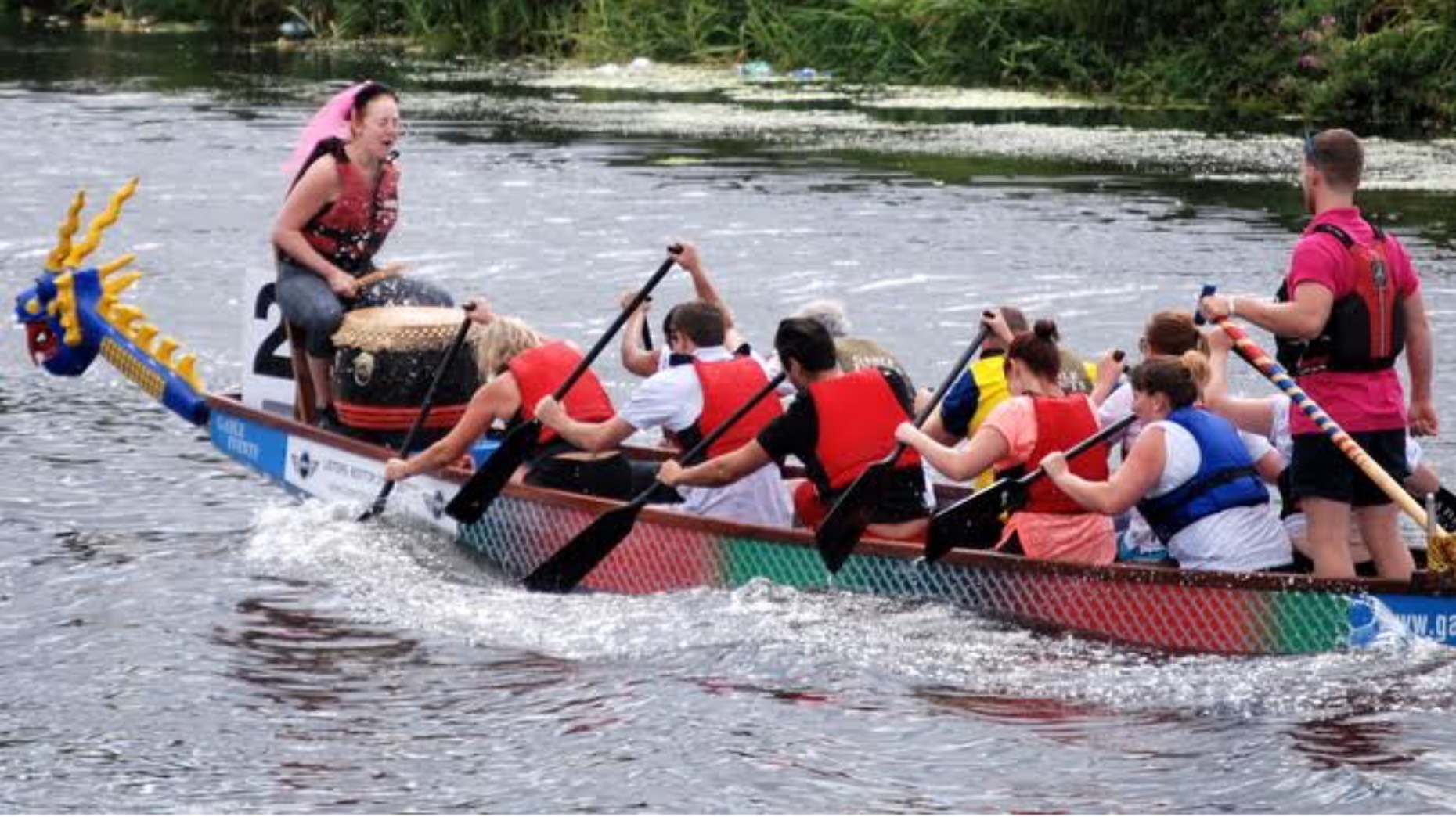 Teams taking part in a thrilling dragon boat race on the Brayford in Lincoln next weekend are getting their game faces ready.
Ringrose Law and Lincoln BIG will host their first Lincoln Dragon Boat Challenge on Saturday, July 30 in aid of St Barnabas Hospice and Lincolnshire and Nottinghamshire Air Ambulance.
Over 100 people will take to the water and it is expected that there will be several hundred spectators.
Crews will race the 30 foot brightly painted Chinese boats over a 200 metre course on the Brayford Pool starting from Wagamama's and finishing at the Sea Cadet Building.
The team crews representing local businesses and organisations from Lincoln include: Delta-Simons, APSS, The University of Lincoln, Duncan and Toplis, Simons Group, Ruddocks and Lambert Smith Hampton.
Trophies will be presented by the charities to the winning crew and to the team which raises the most money for both charities.
Lincolnshire and Nottinghamshire Air Ambulance has been called upon for 17,200 missions since its launch 22 years ago and costs £2.1 million per year to keep running.
St Barnabas Hospice provides end of life care to patients, costing over £4 million a year to run across Lincolnshire.
Alex Bennett, Marketing Manager at Ringrose Law, said: "We are delighted that so many local companies and organisations are supporting this event and through their generosity we hope to raise a significant sum for both the Hospice and the Air Ambulance.
"We are sure that crews and spectators alike will enjoy a fantastic day on the Brayford."
Racing starts at 2pm and the final will take place at approximately 5pm.