July 20, 2016 12.45 pm
This story is over 87 months old
Gritters needed for Lincolnshire 'snow patrol'
It may be scorching in Lincolnshire, but there are vacancies in one of the county's 'coolest' professions. Lincolnshire County Council and Kier want to hear from any current or retired Large Goods Vehicle (LGV) drivers who might be interested in joining the area's force of gritter drivers. Councillor Richard Davies, Executive Member for Highways and Transport, said: "Our…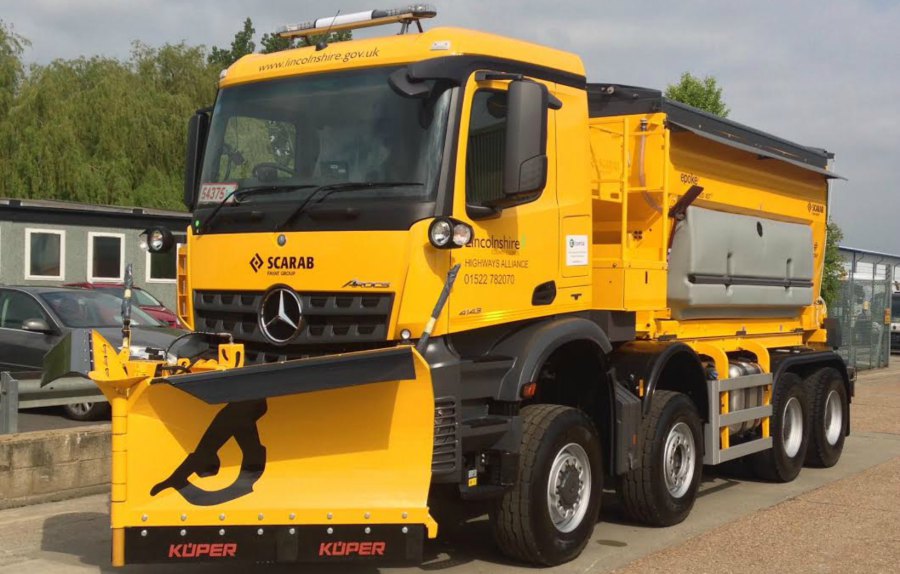 It may be scorching in Lincolnshire, but there are vacancies in one of the county's 'coolest' professions.
Lincolnshire County Council and Kier want to hear from any current or retired Large Goods Vehicle (LGV) drivers who might be interested in joining the area's force of gritter drivers.
Councillor Richard Davies, Executive Member for Highways and Transport, said: "Our gritting team are massively important, helping to keep us all safe on the roads during the winter. Every time they go out they treat up to 2,000 miles of road – often while most of us are asleep.
"We currently have about 85 drivers, but if we could recruit additional people, particularly in the south of the county, we would have an even more resilient service."
Mike Smith, General Manager for Kier, added: "To drive a gritter you need to hold a current Class-C LGV licence and a Driver Qualification Card.
"This role is seasonal from October through until about April and we employ on zero hours contracts as it's impossible to predict when we will need our drivers.
"Our drivers often work through the night so it is a big commitment and it's not always possible to combine this with another driving job.
"But if you've recently retired from driving a large goods vehicle and are looking for a new challenge, this could be ideal for you."
Those interested in the role can find out more at two recruitment days where there will be an opportunity to get behind the wheel of one of the county's gritters.
These will take place at the Manby depot on Tuesday, August 9 and the Ancaster depot on Thursday, August 11.
All applicants must have their own transport and be willing to travel.
The recruitment events will run from 10am to 3pm. Spaces must be reserved. For more information or to express interest, call 07584 706828 or email [email protected] .