A royal ride: Prince George visits the Red Arrows
Prince George experienced the pilot life as he took to a cockpit seat in a Red Arrows jet today. Scampton-based aerobatics team the RAF Red Arrows welcomed the Duke and Duchess of Cambridge and Prince George to the Royal International Air Tattoo in Gloucestershire, giving the two-year-old prince a taste of the 'high life'. Prince George was helped…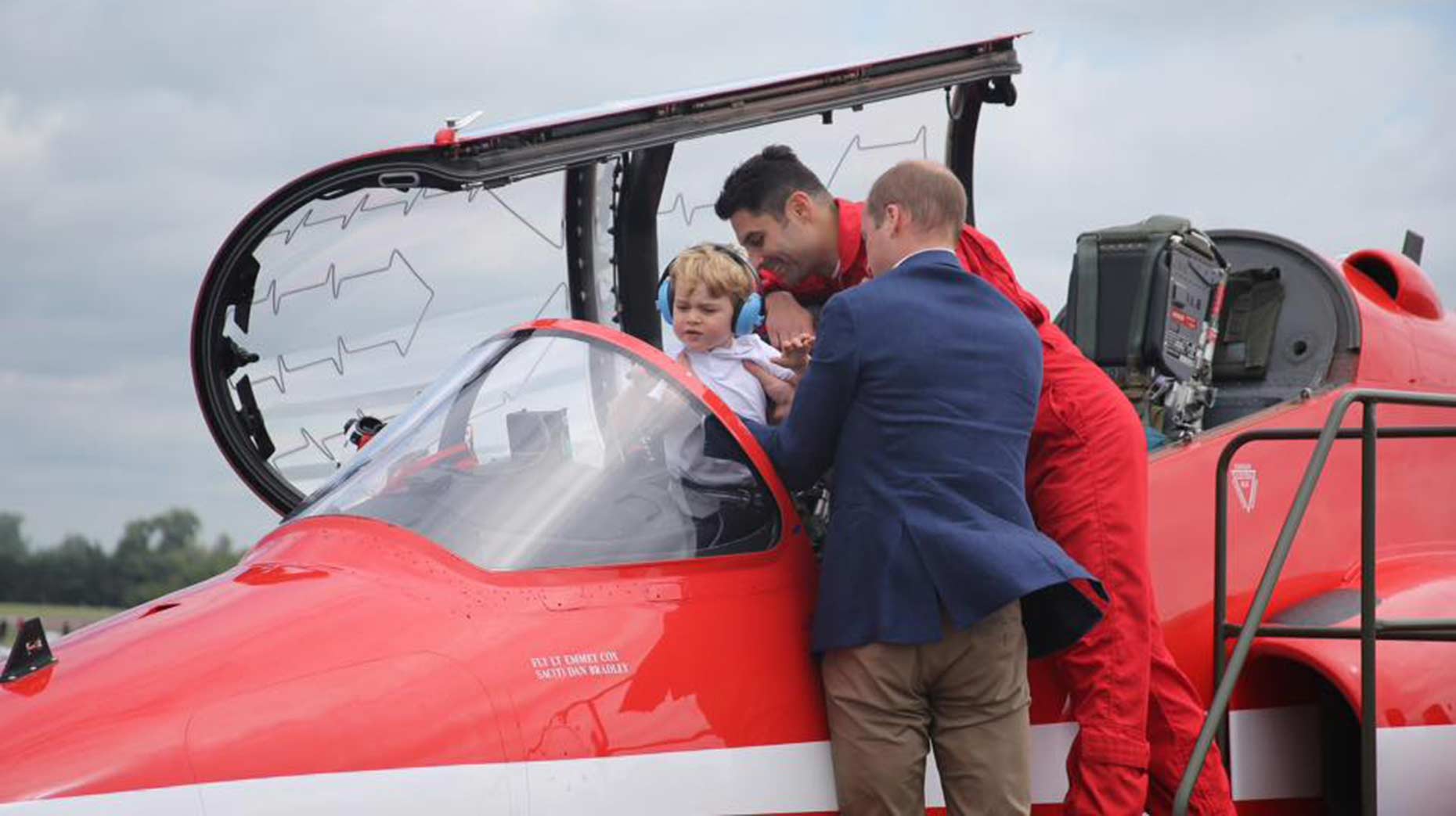 Prince George experienced the pilot life as he took to a cockpit seat in a Red Arrows jet today.
Scampton-based aerobatics team the RAF Red Arrows welcomed the Duke and Duchess of Cambridge and Prince George to the Royal International Air Tattoo in Gloucestershire, giving the two-year-old prince a taste of the 'high life'.
Prince George was helped into the cockpit of a Red Arrows Hawk jet by Squadron Leader David Montenegro, Team Leader and Red 1 at the Air Tattoo.
Wearing ear protectors, the young prince, who is third in line to the throne, gave a bashful wave to crowds before climbing into the jet.
The event, which is the largest of its kind in the world, included celebration of the 75th anniversary of the Air Cadets.
Stars of the event, Lincolnshire's Red Arrows also brushed wings with Countdown star Carole Vorderman