Spalding business raises £8,500 for cancer charity
Spalding business Butters has raised £8,500 for Cancer Research UK in memory of a much-loved colleague who lost her battle with the disease last year. In total, 36 members of staff from Butters Group signed up for the 100 mile charity bike ride to Spalding to Sea and a 20 mile Friends of the Fens…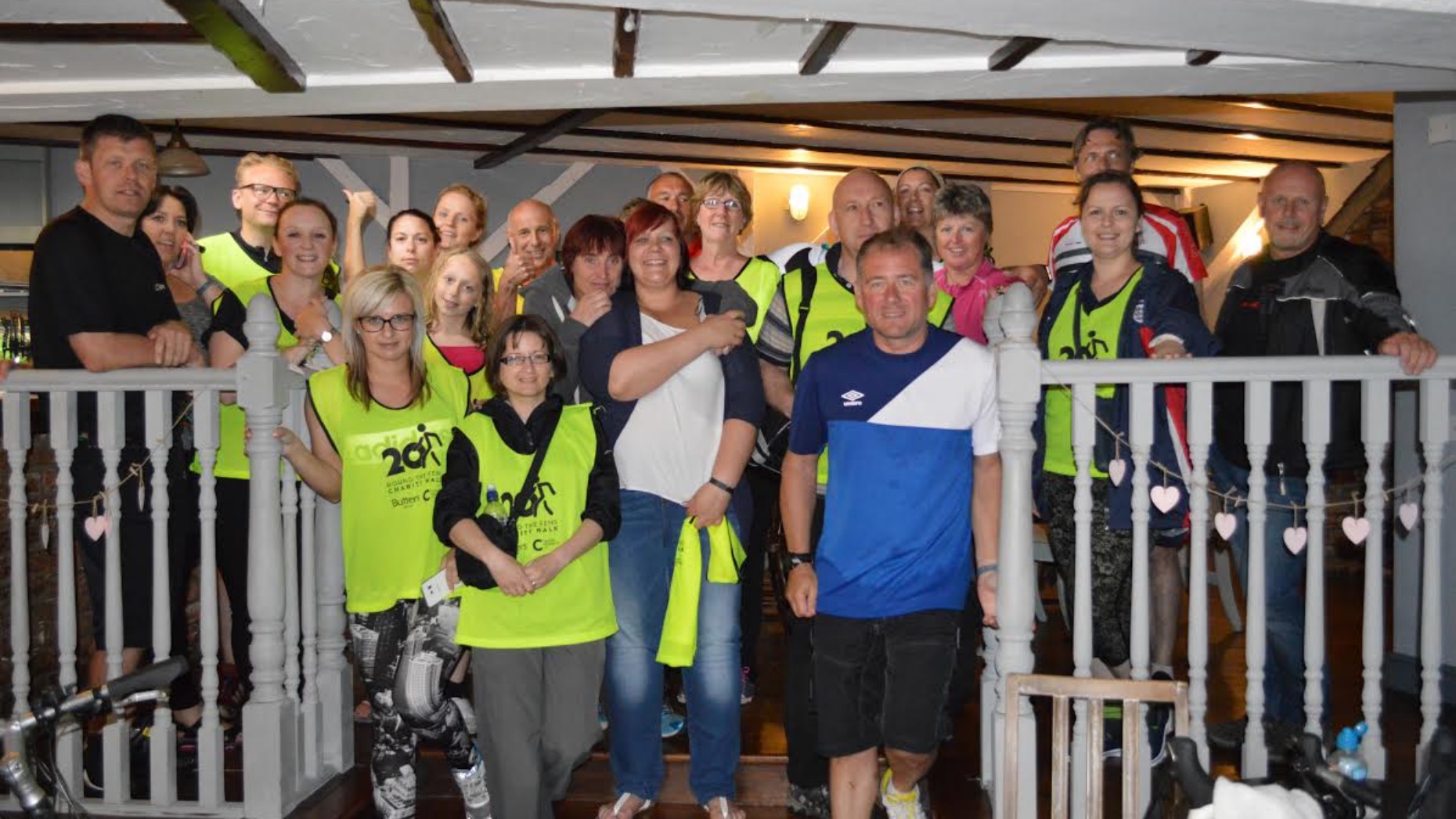 Spalding business Butters has raised £8,500 for Cancer Research UK in memory of a much-loved colleague who lost her battle with the disease last year.
In total, 36 members of staff from Butters Group signed up for the 100 mile charity bike ride to Spalding to Sea and a 20 mile Friends of the Fens walk in memory of Sue Townhill.
Sue was a popular member of staff at the indoor and outdoor plant supplier but sadly lost her fight against cancer in 2015.
John Mudge, NPD Assistant for the Butters Group said: "Every 2 years we as a group decide to take on a challenge for whichever Charity is needy at the time.
"Two years ago we helped a local horse riding stable for the disabled, 2 years before that was a three peak challenge in Yorkshire.
"After what happened to Sue, it was obvious what the Charity was going to be."
Ben Petts, Cancer Research UK's Local Fundraising Manager for Lincolnshire, said: "We are absolutely delighted that the Butters Group decided to take on this endurance challenge for Cancer Research UK in memory of their friend and colleague Sue Townhill.
"Cancer Research UK has made enormous progress in the fight against cancer and continues to do so. However, we have only been able to do this thanks to the dedication and commitment of our supporters without whom we would not be able to fund our vital research."