Seal pup found 2km from Lincolnshire coast with stick through his eye
A pesky young seal pup is recovering in the company of RSPCA staff after he was found distressed and with a nasty eye injury 2km from the Lincolnshire coast. The pup was alone with a stick pierced through his eyeball on the Lincolnshire salt marshes by a couple walking their dog. The couple were at…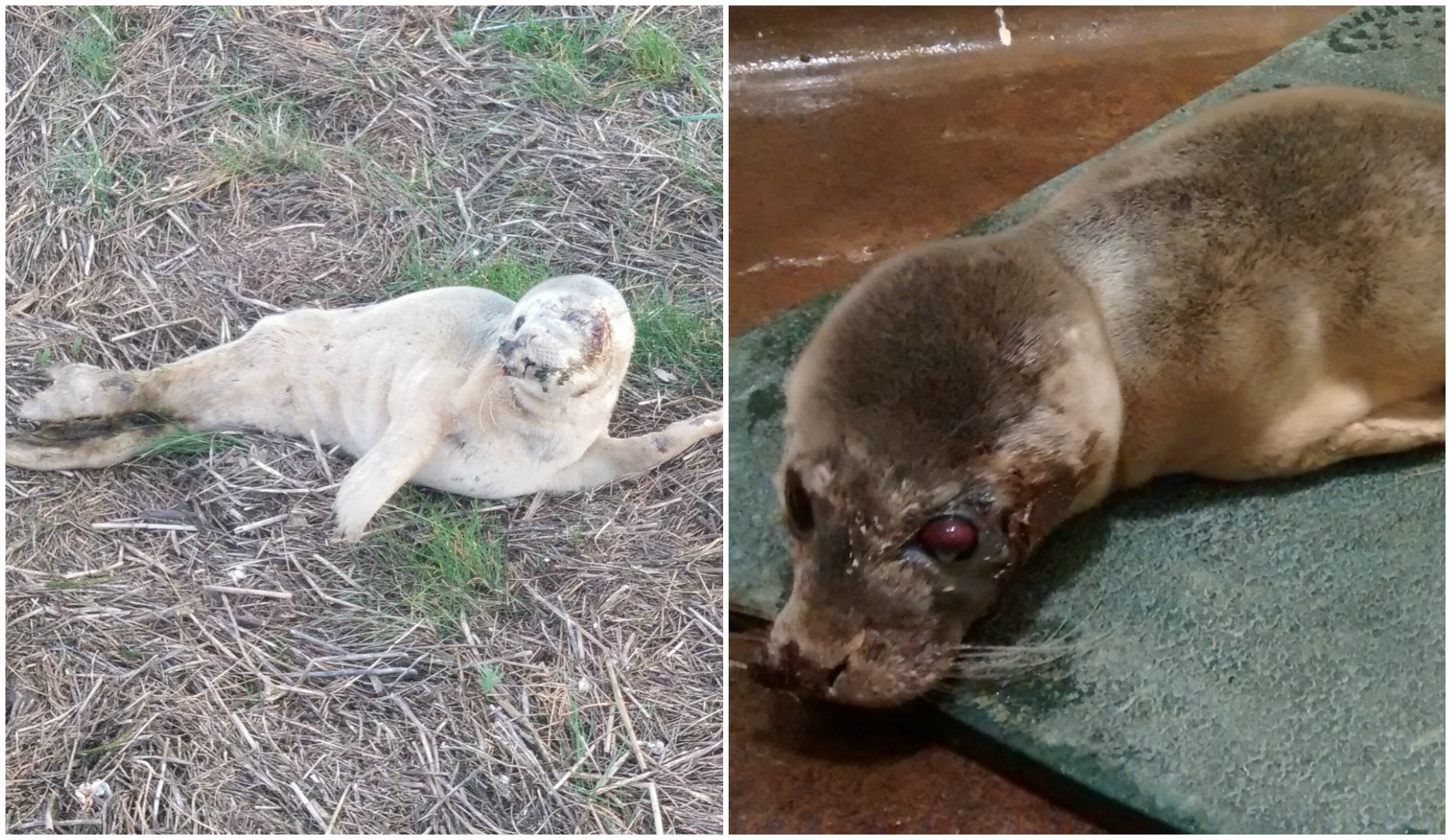 A pesky young seal pup is recovering in the company of RSPCA staff after he was found distressed and with a nasty eye injury 2km from the Lincolnshire coast.
The pup was alone with a stick pierced through his eyeball on the Lincolnshire salt marshes by a couple walking their dog.
The couple were at Freiston Shore Nature Reserve, near Boston, when they came across the young seal at around 6.30pm on Friday, July 8.
Animal walfare officer Kate Burris was called to the scene and found the injured Common Seal pup.
"I was very surprised to find the seal where he was – nowhere near any water," she said.
"He was discovered on the salt marshes, at least 2km from the sea. He had a really awful injury to his eye in which a stick had pierced the eyeball.
"If members of the public are concerned about a seal or pup they spot on a beach, we ask that they observe them from a distance for 24 hours and do not approach.
"Too many seal pups are taken into captivity because people mistakenly think they have been abandoned. However, some pups can be separated from their mothers by storms and others may not feed properly for some reason and need help.
"If the individual looks fit and healthy, and shows no signs of distress, please don't touch them. An underweight pup will look thin with a visible neck whereas healthy pups have no visible neck.
"But, if it's a pup and the mother doesn't return within 24 hours, or if you think the seal may be sick or injured, please call our 24-hour advice and cruelty line on 0300 1234 999.
"Seals are wild animals and have a nasty bite so it is also advised that dog walkers keep their pets on leads on beaches with seal colonies."
Luckily for this baby, he is now being cared for by staff at RSPCA East Winch Wildlife Centre, in Norfolk, where he is doing well and is receiving treatment for his injury.
Once he has recovered fully from his ordeal, the RSPCA will release him back into the wild.
If you would like to help the RSPCA, you can give £3 now by texting HELP to 78866 (text costs £3 + one standard network rate message).